Creating digital signage content alone is just half of the work. Sadly, a messy schedule can undo all of it. Thus, in this article, let's clean up your schedule and look into specific guidelines to build a really strong schedule for your content loops which will serve you well even years from now.
Once you have built a repeating schedule, it will act as a skeleton template for days, weeks, months, and years to come. All you have to do is update your content and it will deploy itself within the schedule accordingly. Get your creative juices flowing and try to use these guidelines uniquely for your own business!
Building content loops
One of the many blessings of digital signage software are content loops. They eliminate the need for you to manually schedule every piece of content. In some cases, they even create content for you. If this is news to you, take a look at our recent article on content loops before proceeding!
Now, you already have some content loops for your business: for your lobby, storefront, or the front desk. As your experience grows, you'll see more opportunities for unique content rotations and build a library with them. We have covered rotations based on the location of the display within your business. Time of day is another major factor by which you can create content. For the sake of simplicity, below we'll focus on time rather than location. It's up to you to adapt these guidelines for your circumstances and establish the best time and location to use them.
Identify your main schedule blueprint
Let's use your main content loop focused on delivering sales. It's a simple example because you'll use this content loop the most. Within it, you built a rotation which features your best offers. For a start, you can change these offers throughout the day to make a greater impact. That is a great option if your audience's needs shift during the day. Restaurants are a natural choice for this as breakfast is vastly different from lunch or dinner. On the other hand, a shoe shop, or a mobile tech store typically won't benefit from changing their offers by time of day. Instead, their schedule will perform better if they use a different factor as a base: spikes in traffic. Then, they'll deploy content rotations at that time.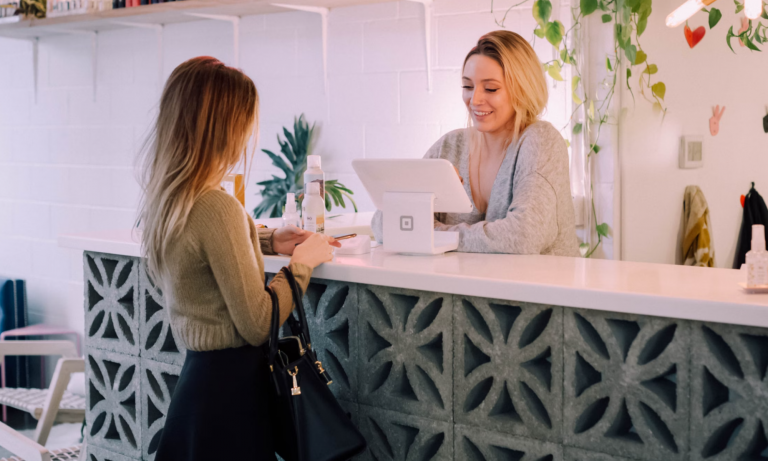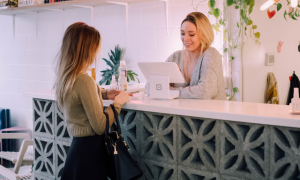 On the completely other end of the spectrum, some businesses don't actually have massively fluctuating traffic. Car shops or real estate agencies, for example, make a stronger impact through sales people than displays. Their consumers take more time to come to a decision. In such a case, you'll find that building changing offers over the course of the day are a waste of time!
Identify the currents which drive your customers. Maybe your business has no need to have 10 different content rotations per the day. It's up to you to figure that out. Brainstorm not only on sales content but also the customer experience and deploying engaging and fun content at the right place and the right time. Then build a blueprint of the content loops your business needs.
Schedule content throughout the day
Again, consider the above and establish whether your business even needs specific content rotations over the course of the day. Here are some examples that do! The restaurant example remains the best one for this with content for breakfast, lunch, and dinner. Deploy your main sales campaigns when the traffic is highest and when you can identify what your guest wants to see. Side note: Location-wise, deploy more pastime-based content in dining areas and lounges.
Which other occurrences repeat daily like your peak hours? For example, every business has opening and closing hours. Build campaigns for both: welcome early visitors up to an hour into your business hours and alert visitors 30 minutes before closing time. 


Reflect on which other patterns you consider unique to your business. Be as specific as you like! When is the bread at your bakery at its freshest? Everyone loves warm bread. If you note the times when it's just fresh out of the oven, rest assured people will remember! Or do you receive a daily delivery of fruits and vegetables from that organic farm up state? Set up a campaign which says "Fresh! Just delivered!" Made aware of this makes the product that much more appealing. Of course, as long as it's true!
Schedule content throughout the week
As with daily patterns, try to also detect patterns which repeat weekly and build content loops for them. Let's go through some examples.
We talked about welcoming customers early in the morning. Why not make that greeting unique for each day of the week? A few minutes of brainstorming, and you'll quickly leave a lasting impression on your earlybird visitors each day.

A gym with multiple trainers and classes can highlight the schedule

of the week

. This then also generates a daily content rotation at a set time!

Unlike food and drink establishments, retail shops selling clothing or technology may get new merchandise weekly or monthly. Set up a "New arrivals!" sign to inform your regulars that there's something new to see.

Adopt a day of the week as your discount day. No matter how small the discount, it will make a lasting impression. If not a discount, mark it with something else special!

Inform visitors on the best days to pay a visit. If the most veterinarians are at the practice on Thursdays, highlight Thursday as the best day for a non-urgent consultation.

If you're off on Sundays, set up a sign on Saturdays to let people know, or run special offers or sales campaigns on the day before. Apart from informing, it may prompt them to buy more knowing you're closed tomorrow.
Sit down and think about events similar to these, then deliver them to your customers in the best way possible. Again, these will make an impact only if they're true. If you set up a "New arrivals!" sign up every day, or if your "New arrivals!" is two new items you found back in storage, the sign will lose its power. 
Lastly, if your schedule for deliveries isn't as accurate as you want it to be—maybe your supplier weather-dependently delivers a day late at times—don't let that hold you back. Create the campaign anyway. Then just deploy it manually when needed.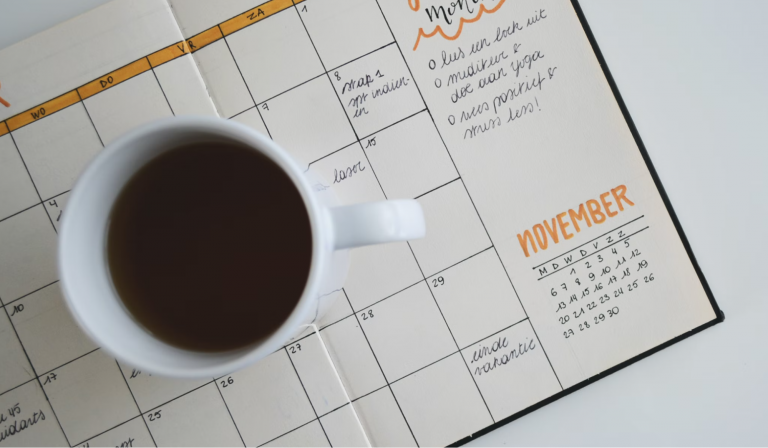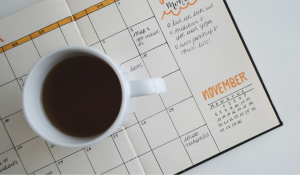 Schedule content for months/years in advance
Now, let's talk really big. Which events repeat themselves monthly, or even annually? Going from small to big:
New merchandise and supplies to arrive monthly, much like the possibly weekly ones covered above, can be labeled as "New arrivals!"

If a certain month of the year is important to your customers, build content for it. For example, January is huge for gyms and fitness studios, or any business built on self-improvement, really. Always run special campaigns and offers in early January. Simply update the content and the schedule will fill itself.

Which yearly events are big in your community?

February has Valentine's day.

March has International Women's day. 

May has Labor Day (September for the US).

March/June/September/December mark the beginning of the seasons.

November is all in the spirit of Thanksgiving.

Mother's day, Father's day, etc.

Holidays in general will give you plenty of room to work. Design a unique daily/weekly rotation for the holidays years in advance. Then just update the campaigns and content. In fact, you may even use the same content setup, just have it skip a year! Such a huge gap will not cause an issue.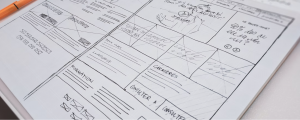 And there you have it. Taking a good couple of days to schedule and design these campaigns and content rotations in advance is a really rewarding process. If you've gotten to this scale, congratulations! You've just built yourself a really complex content schedule which you can manage with ease. 
The point here, as you see, is not the content itself. The key is identifying the schedules relevant to your business. They will guide you on the content you need to build. All you need to do, once the schedules are set in place, is adjust the content. The entire schedule will update itself for the future and mix itself just perfectly.
Seeing this advantage surely highlights how powerful digital signage software is and that there really is no way to get these benefits without it!