While 2020 has proven to be a challenging year for the Out-of-Home industry and digital signage, it hasn't prevented it from moving forward and pushing several tech developments into the field. In fact, we've seen some solutions emerge and grow specifically because of COVID-19 shaking up the world.
While these COVID-19-centered solutions are certainly worth noting, let's not forget about other advancements coming to us in 2020. Take a closer look!
Light blocking tech developments push forward
Display manufacturer Watchfire has incorporated a light blocking technology for their new digital billboards. As a result, the viewing angle of illuminated billboards narrows from 140 degrees to 60 degrees to comply with zoning regulations without degrading image quality. 
This type of billboard is only visible to the targeted viewer at a position to clearly observe the message. Meanwhile, for anyone located to the sides who is not the direct target of the message, the brightness is blotted out. The setup is ideal for billboards on highways or busy intersections, ensuring those who are at an angle to it won't be disturbed by the amount of light.
No-contact thermal mirrors 
Many tech developments have been made in particular due to the COVID-19 pandemic. As a matter of fact, thermal mirrors are easily at the forefront as multiple manufacturers around the globe have started producing them. They're an easy way of inspecting if the user in front of it may have an elevated body temperature: a common COVID-19 symptom. One such mirror comes from Creative Realities. It checks temperature in real-time and can also trigger alerts. 
Offices, stores and restaurants which are safely reopening will find thermal mirrors of significant use. Samsung is already using this solution around its main offices. Additionally, the CEO of Creative Realities said he's "confident the solution will play an indispensable role in helping companies take care of their most valuable assets: their employees, guests and customers."
Daktronics introduces Big Stream
Daktronics recently announced the release of their new product aiming to bring game day into people's homes. Big Stream is the first streaming technology which streams the video board content directly to fans who aren't physically at the game. This is primarily beneficial for lower leagues and schools with regularly hosted sports competitions which aren't broadcast on television. Furthermore, it allows viewers at home to tune in to the content of the game's video board, allowing for a richer and a more engaging experience, followed up with audio, animations, trivia, and sponsor advertising directly from the video board.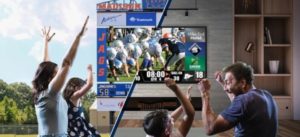 "We think students and fans shouldn't miss out on any season, if that's possible. And at Daktronics, we believe Big Stream can help with that," Daktronics market manager Kyle Sydow said.
Panasonic's collaboration-based solutions
In June, Panasonic announced several solutions which focus on providing flexible remote work and an enhancement to learning environments. The following solutions from Panasonic will be available by the end of 2020, some of which already are:
PT-LRZ35 Series projectors

are ideal for smaller spaces, offering quiet operation while still maintaining image quality. This projector series ensures non-stop operation up to 20,000 hours of essentially maintenance-free operation: a feature present in most of the recent projector series.

PT-FRZ60 Series

projectors focus on delivering highly visible, clear and bright images in well-lit areas.

CQE1 Series professional displays

offer four HDMI connections and a standard USB-C terminal for mobile connectivity. The focus is to provide numerous access points for any multi-device requirement.

'PressIT' Wireless Presentation System

helps make meetings more efficient through easy sharing of information among attendees. After connecting their PC to the room's display in seconds, attendees can immediately share their content to the room's display.
These are only some of the solutions Panasonic is releasing. Be sure to check out the rest on this impressive list!
Technology for maintaining store-occupancy
Another activity that's blossomed due to the COVID-19 pandemic is people-counting! In fact, most stores had to assign a single employee to maintain the number of people inside the store. Now, there are plenty of ways to use technology to do it for you!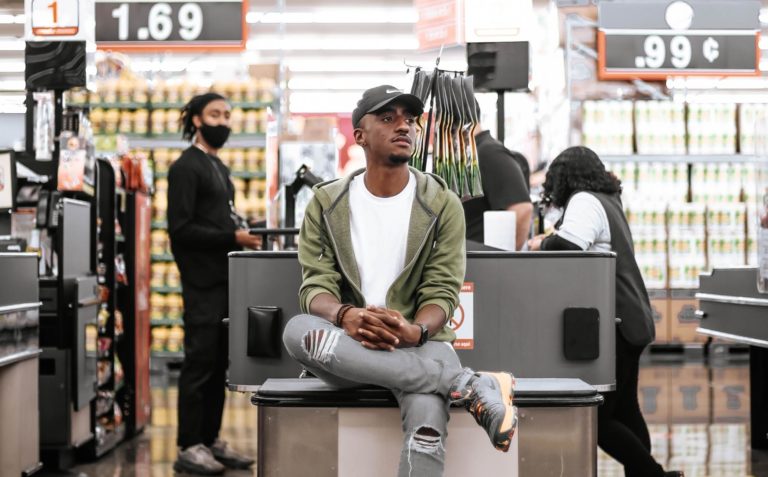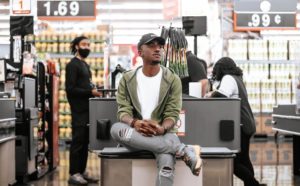 Using digital signage in combination with these solutions can help stores re-open more easily. BrightSign's BlueFox Count app is an excellent example. Using sensors to count mobile phones, it's easy to assess how many people are present in the store. Then, based on occupancy, a display at the entrance can inform visitors on the current rate of occupancy. 
These tech developments prove how the digital signage world is moving forward. We're excited to see what else emerges from the industry. Events like the upcoming Digital Signage Expo highlight such advances, and we look forward to seeing them!