As you know, one of the fundamental goals of every business is to have customers, thus to keep them happy. Naturally, there is no substitute for above and beyond service and pleasant employees, but a versatile digital tool can be of supportive use to increase customer satisfaction in all areas of your business.
Deploying a variety of screens can positively influence the customer experience on its own, but it's important to focus on the why and how those screens are used! Many digital signage users misunderstand the relevance of good content and don't put in the effort, assuming customers will be in awe just by seeing a digital display in a store. This is only one of many misconceptions digital signage faces, and you should keep them in mind if you want to leave a positive impression for your customers.
1. Wayfinding and efficiency
A good customer experience depends on the speed and satisfaction a customer gets while inside the store. This is achieved by way of wayfinding which is simple to understand and digest.
One of the best examples of just how much orientation impacts the customer experience can be seen in a financial establishment. When people set foot in a bank they first look around, not sure where to turn first. By using an interactive display, customers can select a specific service and be pointed to the queue where they will receive said service.
This is an example of wayfinding used in a smaller area. Meanwhile, larger locations like department stores, supermarkets and shopping malls depend on wayfinding even more to get the customer to the right aisle, section or even floor.
2. Browsing the inventory
Still keeping the focus on efficiency, an interactive digital display can allow customers to browse through the store inventory and perhaps even see items which are currently unavailable but can be ordered. If customers are informed when the product will be back in stock or maybe even easily place a hold on this item, they will be well inclined to return.
This provision of information in a fun and simple way to boost the customer experience and increase customer loyalty as well as sales. The more educated your customers are about your products, the higher the chance they will make a purchase and become a regular consumer.
3. In-store entertainment
Entertainment is what people turn to in waiting areas and queues. The often mentioned ability of digital signage to reduce "perceived waiting times" can especially be seen in supermarkets or stores where there are queues.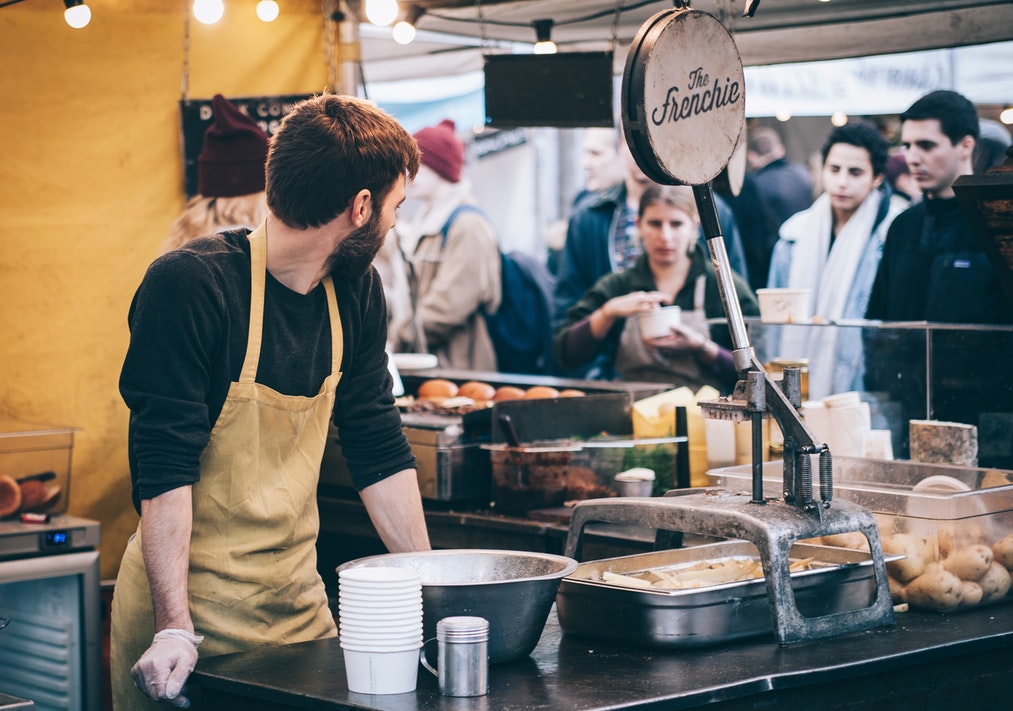 Everyone hates waiting. We can all tolerate it to a certain point, but some days are harder than others and patience may run out quickly at times. Furthermore, in today's age where everything is increasingly fast and almost instant, people are becoming less and less patient by the minute. A cartoon, documentary or any type of information which intrigues people, makes them smile or cheer up is a massive plus and should be used to make the time pass by quicker.
4. Tell a story for a better customer experience
Showing what your business offers is a lot more than just putting your entire inventory in plain sight on a digital display. Every business owner who relentlessly works on making it flourish started out with an idea which can't succeed until there is a clear answer to one specific question: Why does your business matter — to you, to your customers, to the world?
If you isolate that key advantage and broadcast it to your audience, you can draw them in and provoke engagement. Explaining this advantage, telling your company story and explaining the motivation behind your business provides the human element which allows people to understand you and create a bond with your business. There is no better tool to do it than digital signage!
5. Build playlists and schedules
With the ease of creating playlists and scheduling content through digital signage software, you can create playlists diverse in content, containing many of the tips mentioned here and then some! This can ensure your content doesn't become too repetitive or boring, ensuring the audience appreciates the content and finds it interesting.

Firstly, every method mentioned in this article can be neatly organized into a playlist to circulate and ensure a variety of content available to your customers. And additionally, you can create playlists specifically aimed at boosting the customer experience with music, video, cartoons and similar content you find or create specifically for that purpose.
6. Key positioning in store
Ideal display positioning are as mentioned earlier at the cash register and in waiting areas. Now, showing special promotions or entertaining content is great for these locations but don't forget the rest of the store! Placing displays at key positions throughout the store can influence customer behavior and satisfaction just as well.
Displays highlighting product specifications work like a charm(ing sales rep) if used properly. You cannot squeeze the entire store in one digital signage campaign, but rather let displays highlight one or multiple products in a specific field. This allows more detail about the product to reach the viewer, and if it's interactive, even better! Tablets are a fabulous use for this purpose.
7. Great feedback tool
In any line of work, customers who feel like their opinion is valued and listened to will be the ones who will stick around. Sadly still used today is the antiquated method of gathering feedback from customers in the book of impressions. Is anyone really taking the time to take that book to his desk and read through it?
Using digital signage as a feedback tool doesn't only make the feedback process a lot simpler, it makes it easier for you to have a clear overview of what the customers are saying about your brand. With this input, you can make adjustments accordingly. Not only that, you can use your digital signage network to highlight the changes you've made based on customer input.
If you include social media in your feedback channel, you can have people share the positives (and yes, maybe the negatives) through social media feeds. This way, the customer experience benefits from digital signage on site and within social media once the two are connected.
8. Recommendations
Product recommendations only work if you land a bull's eye on your target customer's mindset. This was nearly impossible to achieve with static signs because every customer has a different mindset.
Digital signage allows you to send a variety of recommendations to the customer base. If you dive even deeper into the capabilities of digital signage, you can reach the point where users receive recommendations individually tailored for them through interactivity. When a user interacts with a digital display on their device, the digital network can recognize them and suggest products based on their previous purchasing decisions. This very sophisticated method brings us to our next use which is mobile interactivity!
9. Mobile interactivity and games
Enabling the connection between mobile devices and your digital signage network is an excellent way to not only enhance the customer experience but to also boost engagement.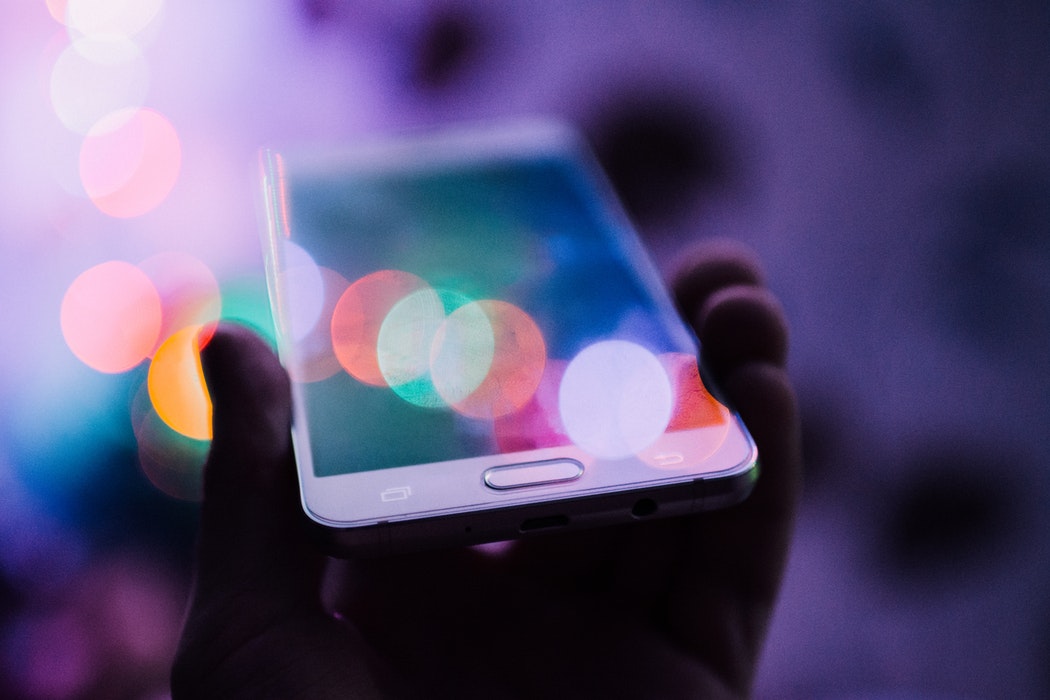 Be it for the purpose of entertainment through interactive gaming or for browsing through items and recommendations, mobile interactivity combined with your digital signage network is a sure way to make a customer happy.
10. Inspire
This particular method not only makes the customer feel good but also has a huge impact on employees as well. Inspiring content which includes but is not limited to inspirational quotes, music or video is a great way to boost every viewer's mood.
You can include short messages from your business to the audience to enhance the connection which already exists between consumer and brand. This is one of the many ways digital signage enhances customer experience. Sharing social media feeds is another sound method to keep the customers aware that you are listening to them and maintain them at your top priority.
11. Specify methods unique to your industry
It is true that every business offers something unique, but more importantly every business has a unique audience with unique preferences. For every industry in the world, there is at least one specific way to steer the customer experience differently from the rest.
Take sports venues as an example, where displays can be used to provide data important to visitors, players and officials, ranging from schedule updates and weather conditions to scores and providing premium viewing experiences in VIP lounges.

Methods upon methods, these are some great ways to make your customers appreciate your business and form a very strong bond with it. Above all, keep in mind that customer satisfaction is of vital importance in the long run and you should do your best to make your customers feel good, provide the service they expect, and leave a lasting impression of positivity.
Another great tip to keep in mind is that a loyal customer is always a dozen times more valuable than a new one, so if you have a customer base, they should be your top priority. After all, a new customer won't necessarily stay with you, but a loyal one will be around and continue making purchases as long as you meet and exceed the set expectations. With these tips, you can do just that!