Small business digital signage offers big benefits, yet it takes smart strategizing to fully use its magic. Many business owners think digital signage is a simple investment, but sadly it hasn't quite reached the level where it's self-sustaining from the moment of deployment.
It is not easy getting a small business off the ground, and it can be challenging to keep thriving. You want to do your best to maintain the success you've established and to gradually grow further, upgrading your business objectives to a higher level. That upgrade can be provided by a digital signage investment, but only if strategically executed.
As a smart business owner, you will have applied at least some of these strategies to your digital signage endeavors. With that in mind, take a look at all of them.
1. Solidify your content and media strategies
Optimally, these strategies should be established before you invest a single dollar of your small business budget in digital signage. Often times, people install digital signage believing a solid media strategy is something easily developed along the way.
A strong media strategy must provide a clear answer to how the digital signage network is going to be set up, how it is going to be used and what the final result of its use is going to be.
From start to finish, you need to have clear business objectives and clearly defined ways to reach them. If your goal is to increase customer engagement, define where the displays will be used, what content they're going to present and how the customer is going to be able to interact with your displays.
A strong content strategy must provide a clear answer to what content is going to be displayed, when and in what fashion, and how it will influence the observer. With your objectives in mind, you should create and polish your marketing programs, as well as digital signage campaigns rich with useful and timely information for your audience.
With the technical and tactical part out of the way, let's focus on one unique element that is a part of every small business, your own included.
The beauty of a small business is how close it is to its customers, and your digital signage can reflect just that. You can create a more personal relationship with your customers by sharing the story behind your business and making it relatable. Despite limited resources, this is one of the critical advantages every small business has at its heart. Your audience is human after all, and if they can relate to your story, weaved throughout your content, you can build loyalty and brand awareness with ease.
Fresh content is a must if you want to reap all positive benefits of digital signage even for small businesses. Also, keep in mind that it's much easier for a small business to create personalized and relatable content than any other, due to its proximity to the customer.  
2. Understand and analyze your audience
When referring to the location of your audience, it is to be understood quite literally. As a small business, you can understand who your audience is by observing them well, how they move and what attracts them. You can figure out where the hotspots are for your audience and use that knowledge in order to apply digital signage strategies accordingly.
Unlike larger business chains, a small business can interact with customers on a more personal level and get to know them and their demands better. Additionally, as a small business owner, you can test digital signage campaigns to see how it influences your audience with less worry that you'll alienate a large portion of potential customers. You can test new promotion ideas on a smaller scale to find the best approach to attract the ideal customers to your business, and ensure you keep them.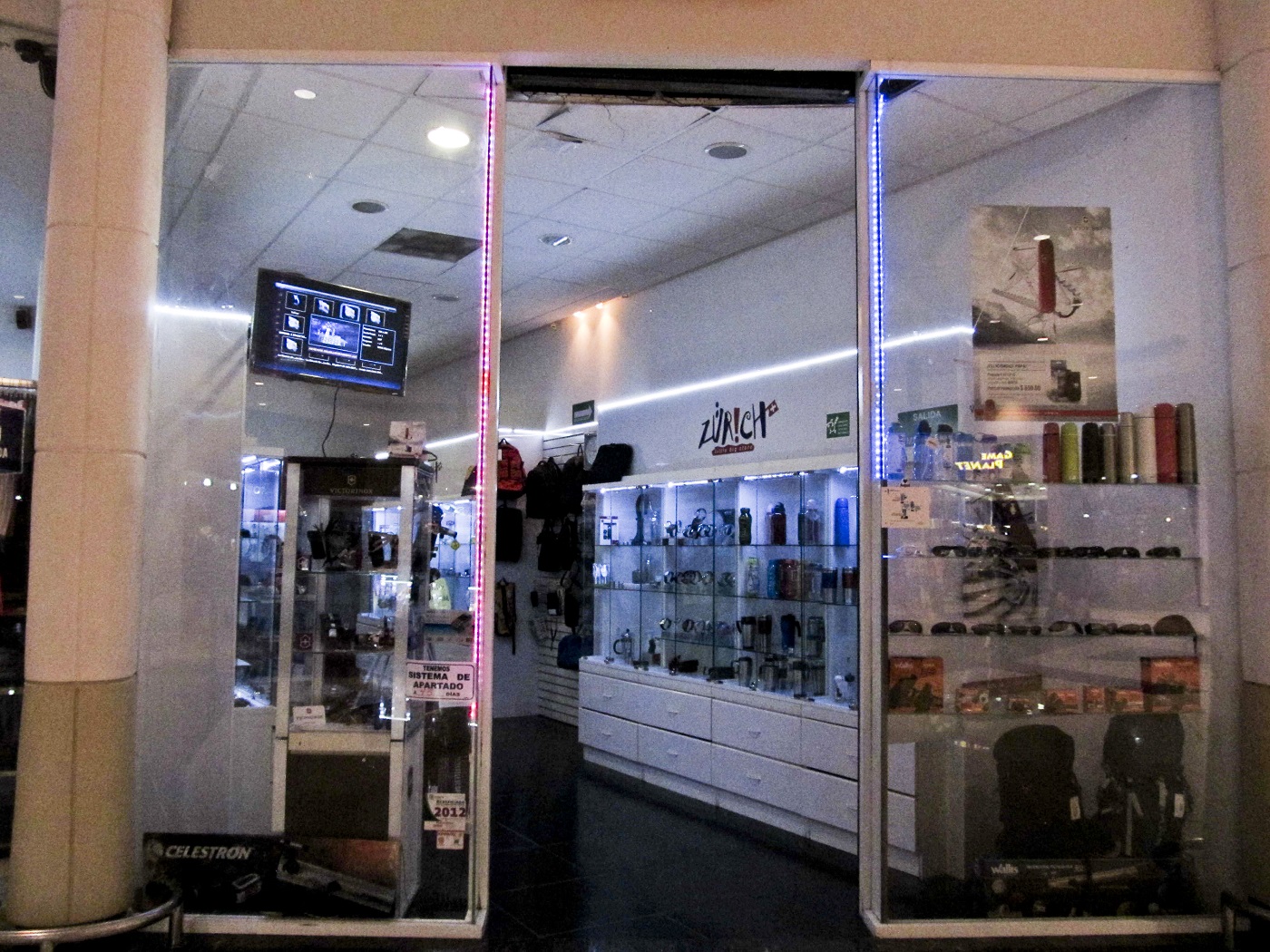 Reach beyond your own locations by figuring out where your customer audience is most likely to be found.
If the circumstances allow it, you may consider purchasing an advertising space to appeal to your audience. This is the value of knowing your statistics and understanding who your audience is. If you don't understand your audience, you are essentially blinded to the ways you can attract them, and your small business digital signage will fall to ruin.
3. Use multiple methods and platforms
Digital signage is an exquisite tool, but despite it's amazing power, it should not act alone. One media channel cannot substitute the growing demands of your audience, especially with the millennials' demands growing so quickly: engaging them is a challenge.
For a small business, the use of digital signage can greatly improve your marketing efforts, but using other platforms can enhance your reach. Use mobile advertising to drive people towards your digital signage. You can also influence the heatmap location of your audience by using other channels of marketing, as well as other methods such as flyers and QR codes.
Using several marketing methods, you can guide your audience to where you can influence them easier and let digital signage do its magic with establishing a close connection to your customer.
4. Adjust and adapt as required
The beauty of a small business is its flexibility, as is with small business digital signage.
On the opposite side of the spectrum, for a large business to provoke drastic impact on results, major changes need to take place and it's often difficult to adjust quickly if an error occurs. Small businesses are more flexible.
As a small business owner, you have a greater freedom to experiment and adapt your strategies to achieve the desired outcome. Digital signage can grant you insight into what is right and/or wrong with your approach to business. Tracking results and feedback is critical in any business effort and for any size. Thus, analyze your results, see what's lacking, then fix it.
You can employ your digital signage to ask people for opinions, ratings or questions. Additionally, you can directly ask what employees/customers think about the screens, what they like and, of course, what they dislike.
Keep in mind that your small business digital signage network needs to be maintained in order to function optimally. If you plan on developing a wide digital signage network, having an employee solely focus on that department is crucial. However, if you aim for a simpler approach at first —a network that requires setup and an occasional check-up— you have to step up yourself or assigning one of your employees to do this occasional task will ensure your digital signage is not forgotten about.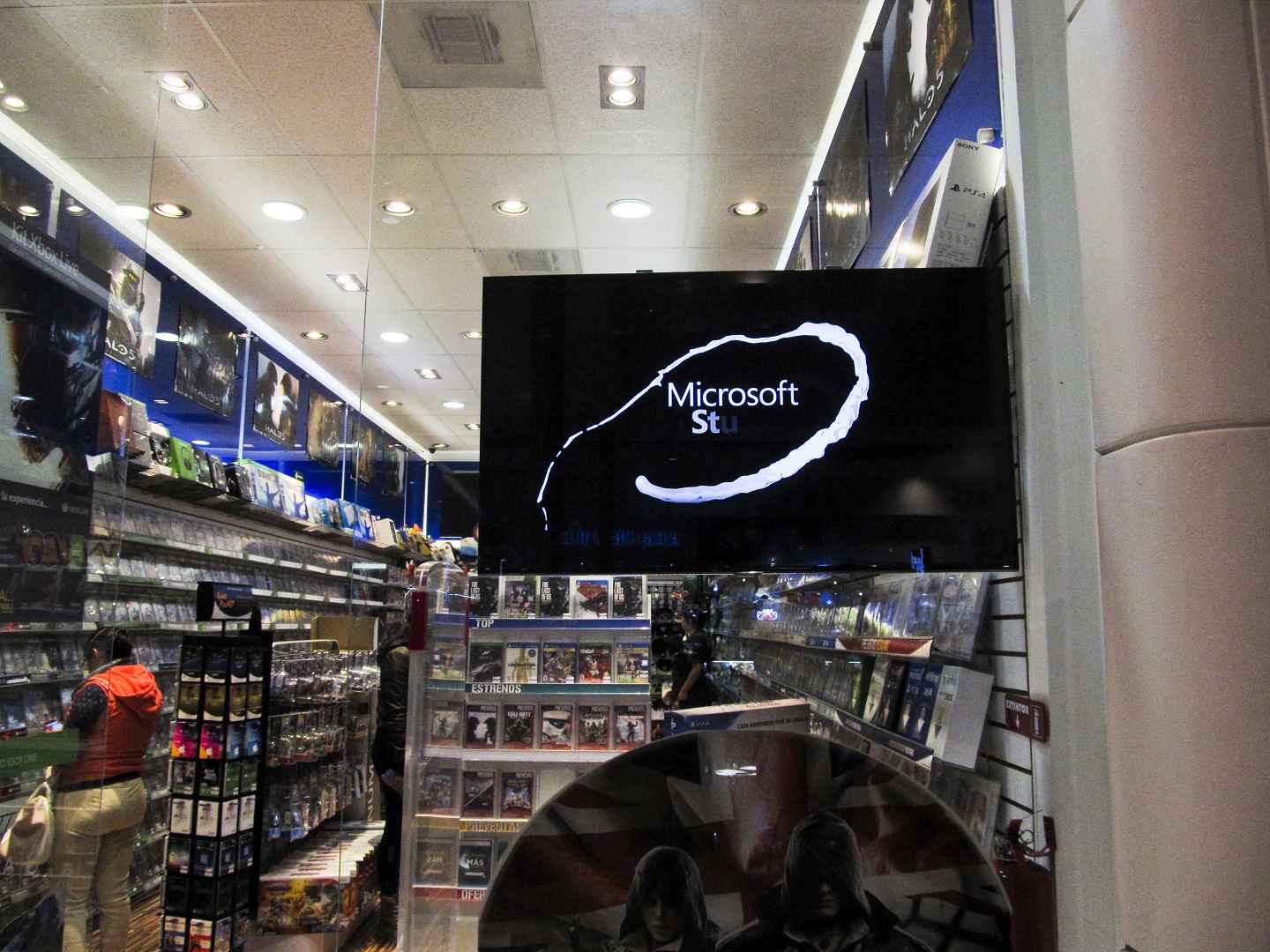 Digital signage is not an investment to be taken lightly. However, despite its strong potential and requirement for strategizing, you can easily make it a part of your marketing and customer engagement arsenal.
In conclusion, the core of your strategies should be not to treat your digital signage network as a self-sustaining tool that brings results on its own. Instead, you should aim to establish solid strategies which will carry you to your set business objectives.