Most of us anticipated March of 2020 to be a time of amazing tech innovations from DSE 2020, a glance at developing trends for the rest of the year, or a more complete summary of the year behind us. Sadly, DSE has been postponed alongside many other events, and trends are no longer in the focus. We won't waste time in reminding you of the COVID-19 situation or its impact on the world, but it's safe to say 2020 will most definitely be remembered as the year of coronavirus.
With that said, this month's set of digital signage news will focus entirely on how the coronavirus is affecting our industry. We'll see some of the events which have been rescheduled/cancelled, as well as how retail, both online and offline, are changing because of it. At the end, though, not all is bad news as there is one positive droplet of COVID-19 news this month. Let's start!
More events cancelled due to COVID-19
Back in January, cancellations or delays of major events due to the COVID-19 outbreak was rare and surprising. Sadly, at this time, this is no longer the case. Instead we wonder if an event will face just a rescheduling or complete cancellation.
One of the recent events to be cancelled is Cannes Lions 2020. This festival is considered to be the largest gathering of the advertising and creative communications industry. Its date has moved from June to October 2020. On the topic of full-scale cancellations, Retail Expo 2020, in London, is one of the recent larger events that have been fully cancelled for this year.
Meanwhile, overseas, where the U.S. battles the virus on their grounds, events planned in Las Vegas have taken quite a big hit as well. Take a look at the conferences, shows, and expos which were cancelled, postponed, or closed.
Retail stores close down; online stores face a challenge
In light of COVID-19, more and more retailers are temporarily closing their stores. They're doing this for the safety of both their workers and customers. It's a natural expectation, especially seeing how many countries are placing operating restrictions on them.
While physical retail stores shut down, online stores are facing obstacles of their own. The dramatic rise in online shopping has made keeping items in stock quite challenging.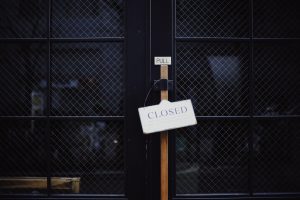 The e-commerce giant Amazon says that this is having an impact on how they serve their customers. They're working around the clock to ensure availability on all of the products listed online. However, they have noted this as a short-term issue as they try to rectify it and adapt appropriately.
In the physical world, another big retailer to amply close their stores beyond local rules in place is Lush. With their 258 stores in Canada and the U.S. closed through March 29th, they stated that they would be "ensuring regular pay for all staff during this period. For a recent list of retail closings as of March 16, take a look at the article on this topic over at RetailCustomerExperience.
Here's how one LED manufacturer is handling business
With all the news above, you'd think Out-of-Home will take quite a big hit. And while the industry most definitely got a few hits, it's rolling with the punches. We can feel the currents of OOH at this time through a closer look at businesses that sell it.
In an interview with Daniel Hooper, Marketing director for LED manufacturer Formetco, Billboard Insider took a look into the billboard side of the industry and how it's managing at this challenging time. Firstly, they have their hands full with monitoring and dispatching services for nearly 3,000 of their current displays. However, Daniel says the sales side of the business isn't doing too bad. "Surprisingly, sales of digital products have not dropped off," he said. "When restaurants and businesses open again next month, they will need outdoor advertising more than ever," he added.
For more details on how this billboard manufacturing business is handling the situation, be sure to read the full interview!
LCD manufacturing in China normalizes
With China gradually leaving the quarantine phase and resuming life, its industries are steadily normalizing, technology in particular. According to a Digitimes report, capacity utilization rates at most LCD fabrics in China are recovering, with the exception of those in Hubei province. By the end of March, they're estimated to get back to around 80% capacity.
However, given the impact of COVID-19 on the global economy, the demand for it might be questionable. Once the threat in countries around the globe subsides, we will see if the growing supply will be met with the demand.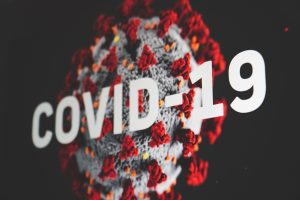 As we wrap up this month's set of digital signage news, we recommend taking a look at how the Out-of-Home industry may be affected should the virus outbreak continue. Of course, at this point it is uncertain what the future holds. Though, regardless of what it is, we will get through it!