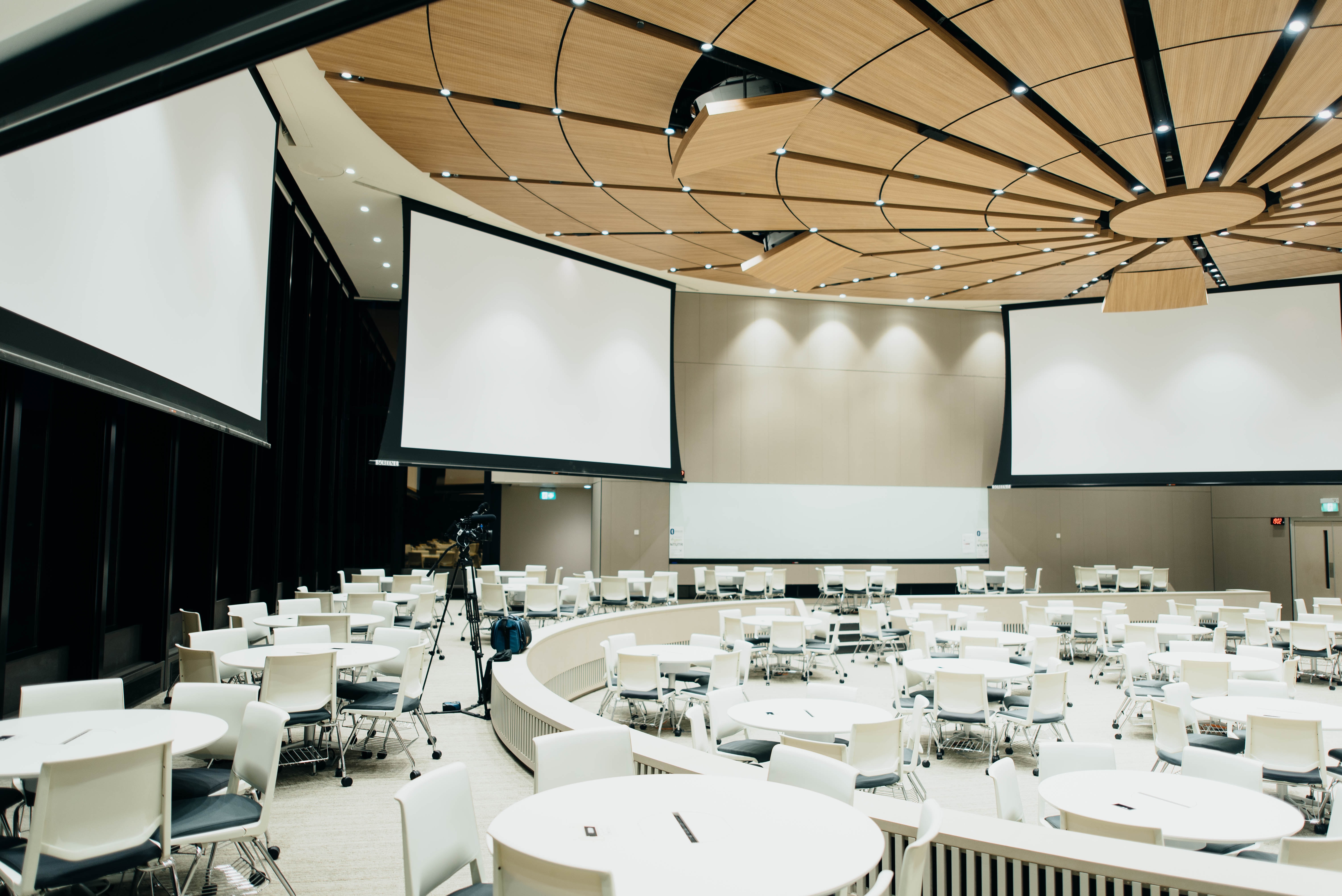 The numbers of those infected by Coronavirus SARS-CoV-2, sadly, keep rising. The world does its best to move forward as safely as possible. And with most countries world-wide implementing serious restrictions to prevent the spread, it becomes clear that any public event planned for the next few months will either be postponed or cancelled altogether.
We've compiled a list of events likely relevant to you as part of the Out-of-Home world to see how they responded to these restrictions. While some events managed to push their dates to the end of 2020, others are keeping the original dates but switch to online. Then there are those which had no alternative but to wait for 2021.
When the COVID-19 outbreak gradually started to grow, Digital Signage Expo in Las Vegas was one of the events which was still likely to take place. Sadly, in a matter of weeks, DSE, alongside many others, had no choice but to do the right thing and stand down. The good news is that the event hasn't been cancelled, only pushed back. The new dates for DSE 2020 are September 15-18th (Conference) and September 16-17th (Exhibits). 
This event is known as one of the key events in Europe for marketing, brand, advertising, and technology professionals. Advertising Week Europe has been postponed to an almost identical window, namely September 14-17th, 2020. Given the current situation, the organizers of Advertising Week Europe said that in the meantime they will run new curated content featuring AWEurope speakers. This includes videos, podcasts, and articles.
The annual event focusing on the interactive, film, and music industries has been cancelled for 2020. This is the first time in the event's 34-year history that it isn't happening. The next event is planned for March, 2021. The organizers of the event refer to this decision being made by Austin city officials, and they decided to comply with it. They added that they're looking into rescheduling the event and creating a virtual online experience ASAP for their 2020 participants.
The World Out of Home Organization has, sadly, announced the cancellation of their planned Toronto Congress. The event was to be held in June 2020, but has been cancelled entirely for this year. It is going to take place in June 2021. "We felt it best to make the decision at this time to remove uncertainty for attendees and our partners," said Organization President Tom Goddard.
Known as the event for media, entertainment and technology professionals, the 2020 NAB Show in Las Vegas has been cancelled. At this time, they've said they will focus more on providing greater online offerings for their community.
This event brings together close to ten thousand retail changemakers each year. Shoptalk has been rescheduled to September 14-17th, 2020 as well. Additionally, the team that created Shoptalk initially planned another event for September 2020. Because of this, Groceryshop, the leading event for grocery & CPG innovation, has been postponed until 2021.
Almo Professional A/V, the largest professional audio-visual distributor in the U.S. has cancelled its live E4 Experience D.C. program. This award-winning event was going to take place in April 2020. Now, it is expected to return in a few months, in September (Dallas) and October (Boston).
Microsoft's biggest event of the year was initially going to be held in Seattle during May 19-21, 2020. The event is proceeding, however, it has moved to online and will take place as a digital event. 
Facebook's marketing conference where 4,000 people were expected to attend has been cancelled in mid February, while many other events still held on to their schedule. The event was going to take place in March 2020.
The 2020 Mobile World Congress is another major event cancelled due to coronavirus. The world's biggest phone show will not take place in 2020. Its next happening is scheduled for February 2021, in Barcelona.
In this list, we've focused primarily on events relevant to the outdoor advertising industry in one way or another. Depending on your own preferences and interests, be sure to scroll through other lists of events which were cancelled/postponed that may be relevant to your own industry. Most of these events were originally to take place within a few months. As we move deeper into 2020, it remains uncertain how many other events may be affected.