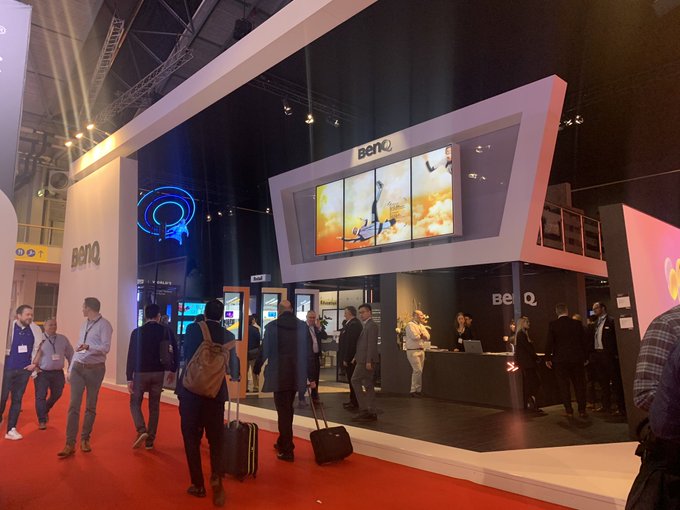 The larger among the industry events are upon us and we can use them as an indicator how 2020 could be shaping in terms of trends, technology improvements, and expectations. ISE 2020 wrapped up just a few days ago. And with it, we picked up a general sense of the industry's direction. 
Even though the year 2020 started with a big blow and uncertainty for conventions due to the recent Coronavirus threat, ISE 2020 took place and has, according to its exhibitors, wrapped up nicely. Apart from the expected drop in attendance in particular from Far East, take a closer look at what else you missed at the event, including awards, product unveilings, as well as some major plans for ISE 2021.
ISE's understandable drop in attendance
The event experienced a significantly lower attendance compared to the year prior. 52,000 visitors attended by the show's end. That's 30,000 less than in 2019. However, it is clear that this is in no way a representation of reduced interest for the event. The beginning of 2020 was sadly marked by the threat of the Coronavirus. Going by the official name now COVID-19, it impacted many other world events. Mobile World Congress 2020, the world's largest mobile show, was cancelled, among other major and minor events. 
However, though it was evident that ISE 2020 will suffer a hit in attendance numbers with a large number of expected exhibitors withdrawing, the event pushed forward. Yes, there was a noticeable drop in crowd density, however, it was overall a well-executed event with quite a few tech advances. Though, Dave Haynes, who attended, initially found that it didn't make any "giant leaps," instead settling for "smaller steps." You can take a closer look at his day-by-day journey at the event over at Sixteen:Nine.
The ISE Awards of 2020
ISE featured several award categories recognizing the best of AV projects and technology around the globe. One of these were the Inavation Awards. They were divided across 12 project categories, and this year, they went to representatives from 10 different countries. These project categories included education, government, healthcare, hospitality, retail, and transport, to name a few. 
Additionally, the Inavation Awards 2020 Project Manager of the Year went to Andrea Piemonti. She is the founder of ALA Equipment Company. Take a look at all the project categories and their winners, as well as the nominees of 2020.
Another set of awards is the Stand Design Awards created to acknowledge the event exhibitors and their stand-design efforts. You can check out the full main stage ceremony on the ISE YouTube channel, which includes the jury's criteria as well as the awards themselves.
New products unveiled
ISE 2020 offered a great opportunity for Panasonic to announce their new products and solutions coming very soon. Among these were two new cost-efficient lines for the brand's 1-Chip DLP laser projector range. They're promising greater levels of brightness and system flexibility by the end of 2020. Among several other product announcements, Panasonic unveiled a new series of displays designed primarily for presentations, ideal for meetings and classrooms.
Intel is another brand that stood out at the event and was a frequent topic of conversation among participants. They demonstrated their Intel Unite. This wireless content-sharing solution aims at making collaborations easier. It is more fitting for the needs of the modern business environment. A study of this solution found that it can bring a 15% reduction in meeting downtime, resulting in over $500,000 savings over three years.
What awaits us in 2021?
This year's ISE took place in Amsterdam and it did so for the last time! ISE 2021 moves to a larger space in Barcelona and is going to be quite different in terms of content. ISE is partnering up with the global media brand The Next Web to bring three new tracks of content. These will focus on technology and its impact on society. 
The managing director of Integrated Systems Events, Mike Blackman, described it as "a winning combination." With that, we can hope and expect for next year's event to be more crowded at the very least. Of course, we still have quite a few events to go to moving forward before that time. Digital Signage Expo is just around the corner, so stay tuned for more event updates and highlights!