As we wrap up the first of the twelve chapters of 2020, it's time to take a look at some of the most intriguing news in the field of digital signage and outdoor advertising this month. 
It's still too early to have a clear view of how digital signage did overall in 2019. However, there are other news to fill in the gap before then! Thus, we start off with a quick reminder for one of the major events in the industry. Apart from that, you'll find more insights and views on the state of outdoor advertising, digital marketing, and a peek of the industry's success, or lack thereof, in one particular part of the world.
ISE Europe is just around the corner 
Integrated Systems Europe, the world's largest exhibition for AV and systems integration will open its doors in Amsterdam from February 11 – 14, 2020. With 1,300 leading solutions and technology providers, ISE will feature a variety of events. 
This year, ISE will host their largest conference programme yet. The topics include Smart Building, Digital Cinema, Hospitality and Visitor Attraction Markets, and more.


The event will take up 15 halls at the RAI Amsterdam Convention Centre. Registration is available only online. If you plan on attending, be sure to register before February 10th. Last minute and box office ticket prices increase from February 11th!
If you're attending, you can find us there! We will be exhibiting together with Qbic's at Hall 15 – P245. If you'd like to book a meeting during ISE 2020 with us, send an email to info@onsign.tv.
Analysis of outdoor advertising and digital marketing 
PJ SOLOMON, one of the leading financial advisory firms on Wall Street, recently published an analysis of the Out-of-Home and digital marketing combo. Their analysis includes a variety of information and sources supporting this unity as a positive one. 
One study from August, 2019, conducted by Facebook, showed that 40% of adults who saw outdoor advertising media visited Facebook or wrote a post. It highlights the fact that offline product discovery is effective. One reason is the absence of anything resembling ad-blocking in the physical world. To the chagrin of advertisers, ad-blocking is rising, which is where outdoor advertising comes in. Take a look at the full analysis in more detail!
OAAA President sees bright future for outdoor advertising
Anna Bager, the President and CEO of the OAAA (Out of Home Advertising Association of America), recently took part in an interview with DSF (Digital Signage Federation) on her insights on the state of the OOH industry. She says that she was initially drawn to the medium as it's the only traditional one left to show consistent growth. Today, she finds that outdoor advertising is reaching audiences with a reasonable amount of success while other mediums struggle. 
Anna also noted the rise of ad spend in outdoor advertising, further leading to its growth. In her words, "in today's world of clicks, likes, and page views, OOH is the real thing. It offers real-life impact in a digital world, and can't be blocked, skipped, or viewed by bots."
Microsoft CEO on tech intensity
Satya Nadella, the CEO of Microsoft, spoke to thousands of attendees at New York's Javits Center on the necessity of tech intensity in retail. He coined tech intensity as a term to define an organization's rate of tech adoption along with the development of its own digital capability.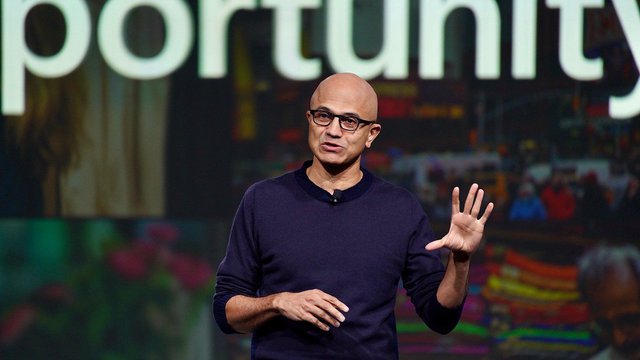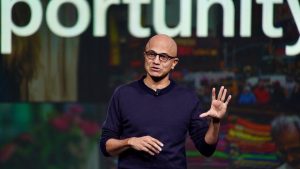 He noted that for retailers, it's all about using data to learn more about consumers. Additionally, the goal is to empower employees and bring forth new business models. The challenge lies in gathering that data. He described today's digital marketing world as confusing and difficult to navigate, showcasing how these challenges may be overcome. His input on this matter is critical to any retailer as it enhances the way of thinking when utilizing mediums such as digital signage, for instance, to collect valuable data, use it appropriately, and ensure the greatest results are obtained. These factors allow for major disruptions, with digital signage in retail being one example.
Australia's OOH shows modest growth in 2019
To wrap up the first set of digital signage news of 2020, let's take a look at Australia's outdoor advertising. OOH stats are usually very bright, but 2019 may have dimmed the light somewhat.
Despite the challenges faced in 2019, Australia's outdoor advertising industry experienced a growth in revenue of 1.5% compared to 2018. While the overall results proved to be positive, the fourth quarter showed a slight drop at $269,9 million, compared to $276,3 million in the previous year. Expectations were high for the year's end. However, even though 2019 didn't show groundbreaking growth, Australia's outdoor advertising has marked its 10th consecutive year of growth.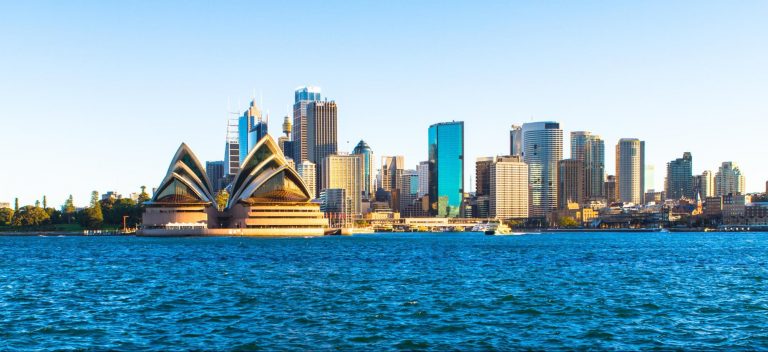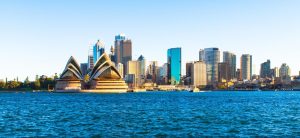 And with that, we turn away from January and look forward to bringing you information not only on how the industry did in the year past, but also what events and predictions await us as we dive further into 2020.