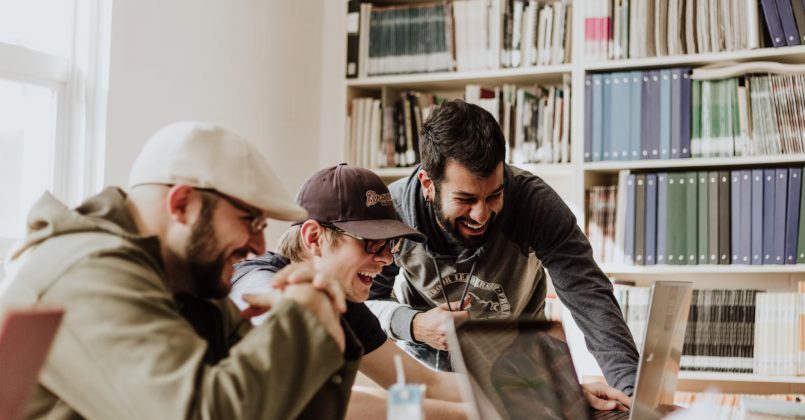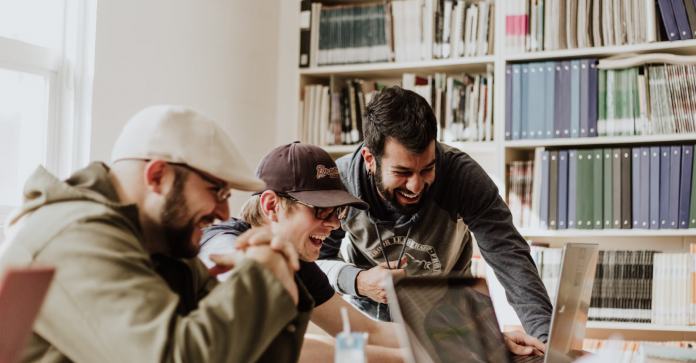 Digital signage truly feels at home in any environment centered around knowledge. In fact, when it comes to higher education, more opportunities arise as the target audience is very open to input. As we know, higher education students are typically more self-motivated and focused on pursuing new opportunities, their own interests, and activities in general. As such, they appreciate and respond to precise messaging more than high school students, for example. This makes them the ideal audience for digital signage!
Let's go over some ways digital signage can enhance the experience for everyone in higher education, both students and staff.
Bring the community together
The identification with a higher education institution is strong. For lack of a better comparison, unlike the average high school student, they actually chose to attend this place of learning. This mindset means they're highly receptive to finding out more about their school and life in this community. Utilizing digital signage for a variety of purposes can bolster the sense of togetherness and encourage engagement among students and faculty members, as they all benefit from it.
Content which is relevant and useful to them will without a doubt be greatly appreciated. Yes, it can be a challenge to keep the content up to date as new learning opportunities and events come up, but it will go a long way! Students will feel they're a part of a modern faculty which cares for them. Now, let's go over some examples!
Promote learning opportunities
Promote upcoming conferences and visiting speakers, either to your location or nearby in the city. For this purpose, it helps to get the staff involved and invite them to the digital signage operation to share opportunities they discover through their network. They are in the field of education, after all, and can easily keep an eye out for upcoming events centered around learning. Therein lies the challenge, after all. It is up to you to define what matters most and identify sources where you can obtain that information. After that, deploying it to digitals signage is the simpler matter! Your digital signage software has you covered.


Provide QR codes for easier access
If you offer something on a consistent basis, the student body will become accustomed to it very quickly. QR codes are an excellent example! Provide them next to relevant content to allow students to download schedules, access information online, or even sign up to activities and events more easily. The ease of access will make this data more accessible and more convenient to engage with. 
Eliminate printed material
An exquisite benefit of digital signage is replacing print, especially in places where printed material is used on a daily basis. When it comes to higher education, there's a lot of ground to cover! Instead of distributing paper maps, deploy maps on digital signage, allowing users to interact, zoom in, and explore specific locations. With a handy QR code on the side, allow them to access the map online or download it directly to their smartphone.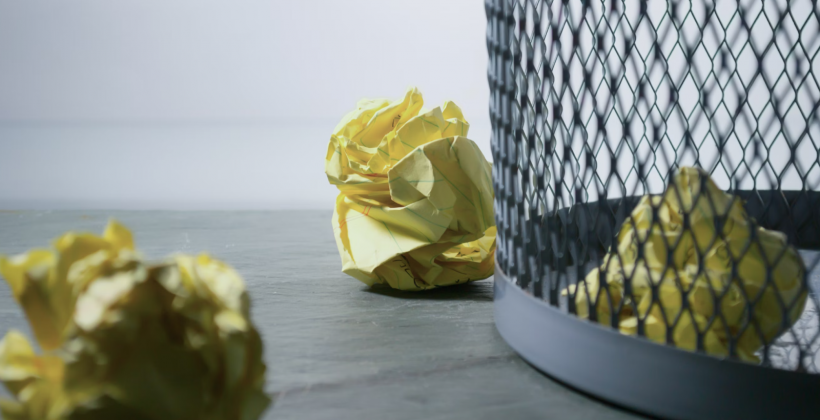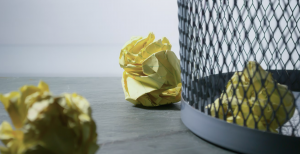 Event posters, bulletin boards, and course schedules are additional examples where paper can be replaced. For cases where you need paper signs to label an event taking place or to deploy a meeting room schedule, it can be simpler to dedicate a display for everything as it's easy and fast to update! No more walking down to the blackboard and pinning the note.
Deploy digital menu boards
Particularly useful near dining halls, digital menu boards operated via digital signage software are a breeze to update. With OnSign TV, once you have your template set up, you may update multiple menu boards by simply ticking specific boxes in a data sheet. No need for writing anything manually. 
Furthermore, digital menu boards can be broadcast farther from the dining areas. You can include this information in the regular content rotation or on demand. Thus, make them accessible through any form of interaction, like touchscreen or triggering content by scanning a QR code. This way, your students can access this information on your digital display when they want.
Utilize the best of digital signage!
When used in a higher education environment, such as a college campus, digital signage provides several fundamental benefits found in similar institutions. These include the potential for wayfinding and directing new users through the college campus. Emergency updates, drills, or important announcements can override any content currently playing on digital signage. 
Scheduling content plays a particularly important role when deploying digital signage content in higher education environments, as most activities happen on a schedule. One example is the beginning of a year or semester. You know that many new students will arrive at this time. Set up content tailored to them! Educate them about the benefits the establishment offers, as well as its curriculum, practices, accomplishments, and history. Explore all the possibilities of deploying content through a digital signage software, such as OnSign TV!
Cover image by Priscilla Du Preez.