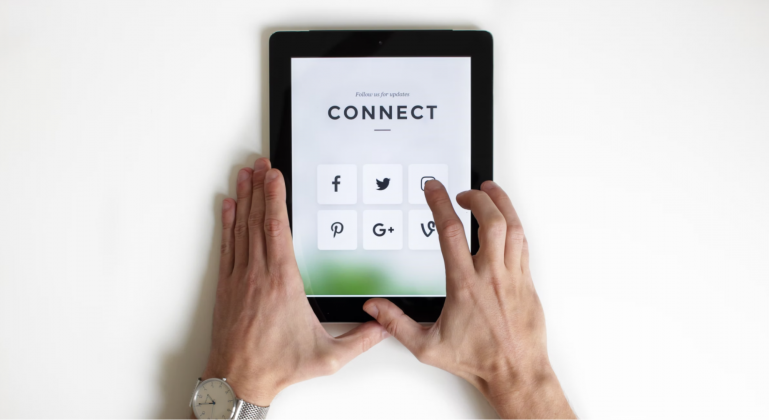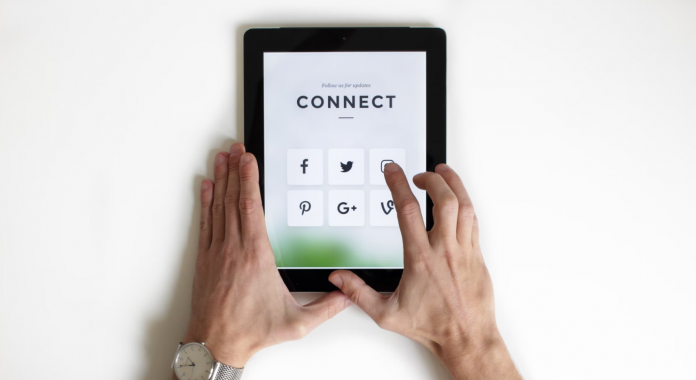 Any good business owner understands the value of social media. Its power is easily demonstrated by how a single viral post can make or break a brand. It then becomes clear how important a well-structured social media profile is for a business looking to engage an audience. Digital signage and social media share this goal, making them a logical pair!
You likely already have media campaigns set up for these two different realms. Unless your digital signage campaign is already built around social media, it really doesn't take much effort to combine the two. Here are some simple ways to do it!
1. Use social proof
When you think about it, since the dawn of communication, word of mouth has been the most impactful way of spreading the news about anything. In fact, social proof has become quite a commodity in this day and age! It is increasingly common for brands to pay influencers with large or micro-targeted followings to give a genuine (of course, mostly positive) opinion on a product or service. We won't go into the deep intricacies of how genuine this might be, but the point is that it's effective! Social media has supersized everyone's reach and sharing capabilities of what they like, appreciate, and recommend to others. A positive note from one of your customers has a strong impact, on par to that of a costly advertising campaign.
So, get to work and start collecting it! Invite people to give opinions and feedback on your social media profiles, then share those as mini testimonials on your digital signage. Take a look at our past article which is an in-depth analysis on testimonials, how to collect them, and shape them into a presentable form.
2. Enhance your gamified content
Everyone wants to have fun! That's why it's one of the most successful methods of engaging users with digital signage. Gamification takes customer engagement to a new level. If you're unfamiliar with it, it essentially involves using game elements in a non-game context. One example is collecting points through purchases, then unlocking discounts or perks.
How can you make use of gamification with social media and digital signage? Here's one example: Start a hashtag campaign in which users take a selfie from within your store. Then they should post it online using your unique hashtag. The motivation for them to do this can be a discount, perks within a store (yours or your affiliates'), a virtual/physical gift, or even just having that selfie appear on the displays in the store.
If you're running an interactive game on a large display or a video wall, let users share their score without much effort. Whip up a quick QR code so they can proceed directly from their smartphones, scan it, and share that post on your digital signage.
3. Use social media walls
Social media walls are a collection of, you guessed it, social media posts. This trend is starting to pick up and is expected to grow further into 2022. Yes, you can build your own social media feeds through digital signage software. It's really easy to set up a loop of social media posts. Social media walls, however, are better designed and easy to set up and manage. 
With Taggbox, for example, you simply select the sources for your social wall which is then automatically generated based on your specifications and filters. Social walls are perfect for Instagram sources where all posts are images or videos. But you can use other sources too.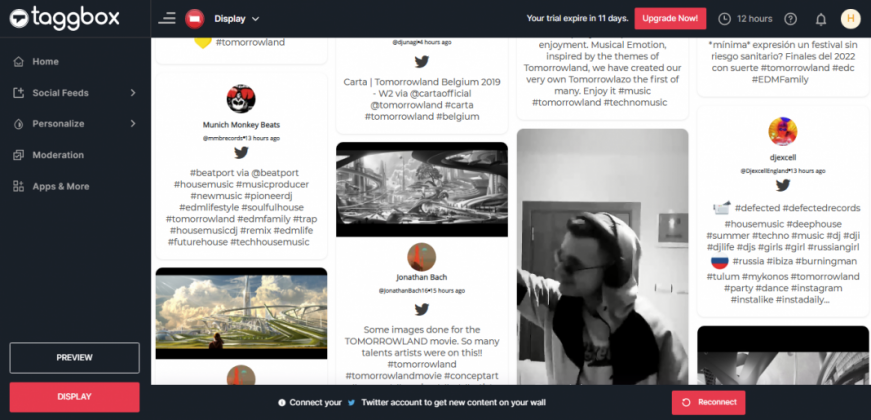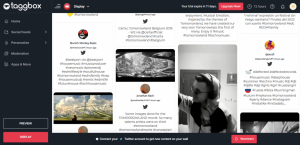 4. Boost social interaction 
A clear reason and benefit for pairing up social media and digital signage would be to boost your social media engagement. When people use your hashtag on Twitter, they engage with your campaigns and content! Give a clever reply to one of your tweets, and then make full use of that on your digital displays. 
Deploying social media content on your digital signage is more than likely to gain traction with your in-store audience. By simply letting them see that the content in front of them came via social media channels, you raise awareness of your social media presence to the viewer, and send out an open invitation for them to join in.
5. Interactive campaigns
Incorporate social media into any kind of interactive or gamified content you have. If a user is interacting with your digital signage, they are engaging and have an open mind toward the content presented. Have your social media handles piggy-back on the content presented whenever possible. Ideally, do it at the end of the interaction, but you be the judge on when the user would be most open to it based on the content itself. This applies to any kind of interactive content, be it games, polls, testimonials, etc.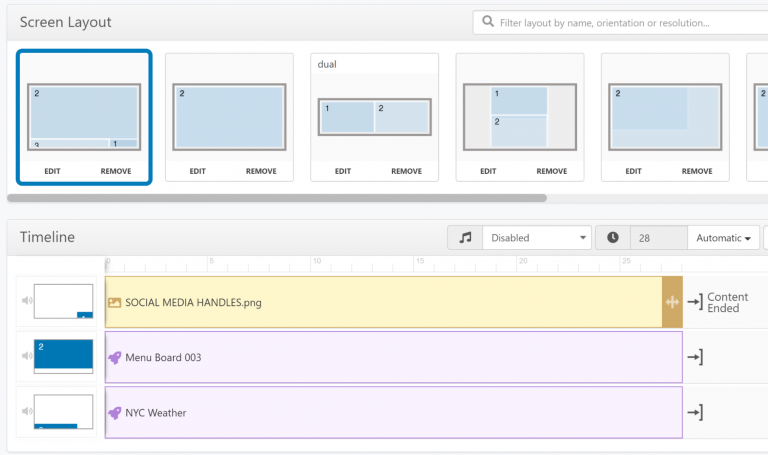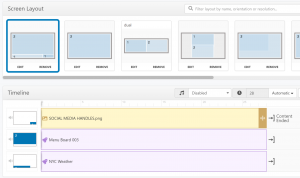 Consider incorporating social media in smaller degrees in content that is not necessarily interactive. For example, include your social media handles at the footer of the display alongside your regular content. This is where digital signage software comes in handy as it lets you divide the display into sections. While just dividing your screen is an important feature, software can do a lot more. This is especially true when deploying content to multiple locations and separating your content into categories. 
Learn more about the most important features of digital signage software and take all the advantages it offers!