Regardless of the exhibition theme, any attendee will come prepared and excited about the time they're about to spend at the exhibition they're attending. With their excitement and interest in mind, you should try your best to maintain it at the optimal level and provide the best and freshest information for your audience. There is no better tool for this purpose than digital signage.
Using digital signage at an exhibition—be it a standard display or a video wall—can provide a variety of benefits, starting from wayfinding, keeping the attendees up to date about schedule updates as well as allowing them to voice their opinion and participate in the event themselves.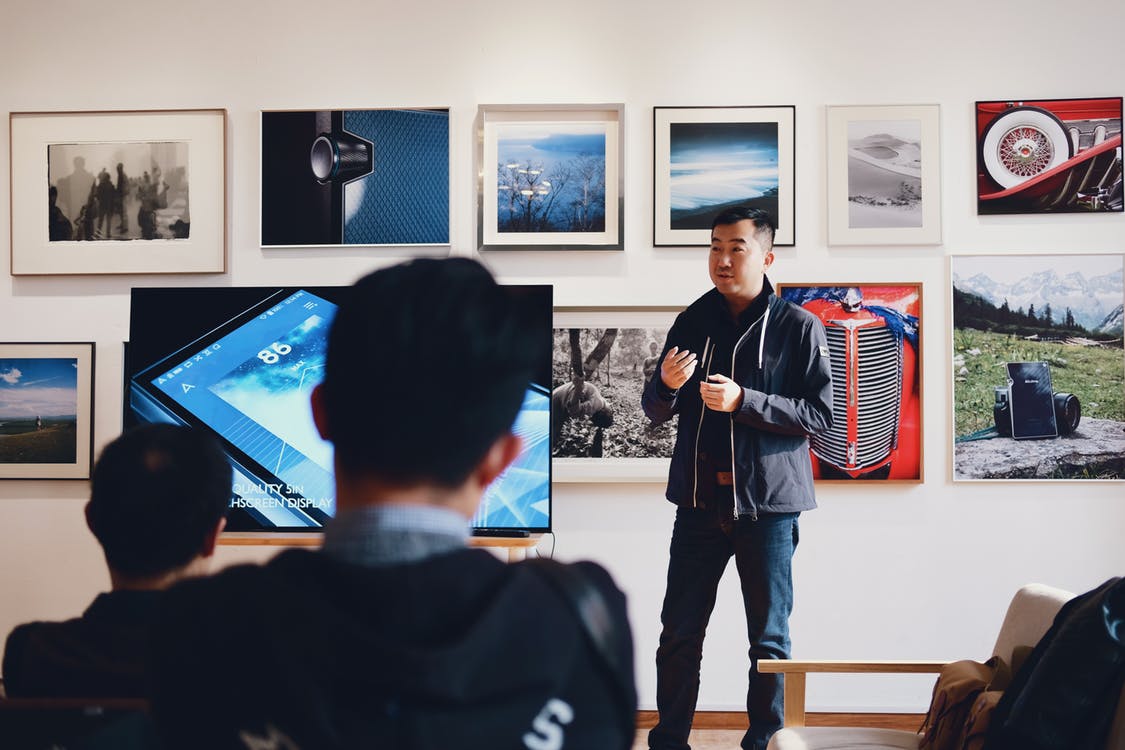 All of these fantastic uses of digital signage jointly contribute to a better visitor experience and ensures every attendee makes the most out of the time they spend at the exhibition. Now let's take a look at how they can help you in being the best exhibitor on the exhibition floor, as well as some additional tips in making the most out of this amazing tool.
1. Live-streaming
This one is an excellent way of satisfying the visitors' expectations. It has massively grown in popularity. Live-streaming helps to keep audiences updated with relevant information, ranging from footage recorded at the event they're attending, such as interviews and event highlights, as well as information about other events taking place in different parts of the exhibit.
Live-streaming any type of content, especially panel discussions, is a great way to reach more people. Besides, some people just like to get cozy at a bench and watch the event from a distance, rather than push through a crowd in an attempt to hear something from the panel.
The social media of any business connected to the exhibition is going to be blowing up with tons of images, messages, links and more — since we're already speaking of up-to-date content. This provides an awesome source of content to use to lighten up the live-stream and make it even more interesting. You can use hashtags to allow users to ask questions which can be used as a part of the live-stream. This not only eliminates the need to walk around for questions, it also allows for a certain level of filtering and choosing only the best questions.
2. Higher traffic and better branding
In an exhibition environment, digital signage provides an opportunity for high-impact advertising. You may have assumed that only video walls are appropriate at a massive exhibition event for this purpose, but that is not necessarily true. Even standard digital displays are going to be noticed by a large number of people and they shouldn't be ignored when it comes to planning your presentations.
Content which focuses on brand awareness can be included as a short part of your campaigns to ensure people remember as much as possible about your business and remember who and what your brand stands for, even after they've left the event.
3. Easier exhibition wayfinding
One of the most treasured benefits of digital signage finds yet another home in exhibition events.
Wayfinding can be used to help users navigate the entire exhibition space, where they interact with the display or video wall to have a full geographic overview of their surroundings. Users can also rely on this wayfinding method to find only the most relevant locations, such as the multiple locations of your business across the entire showroom.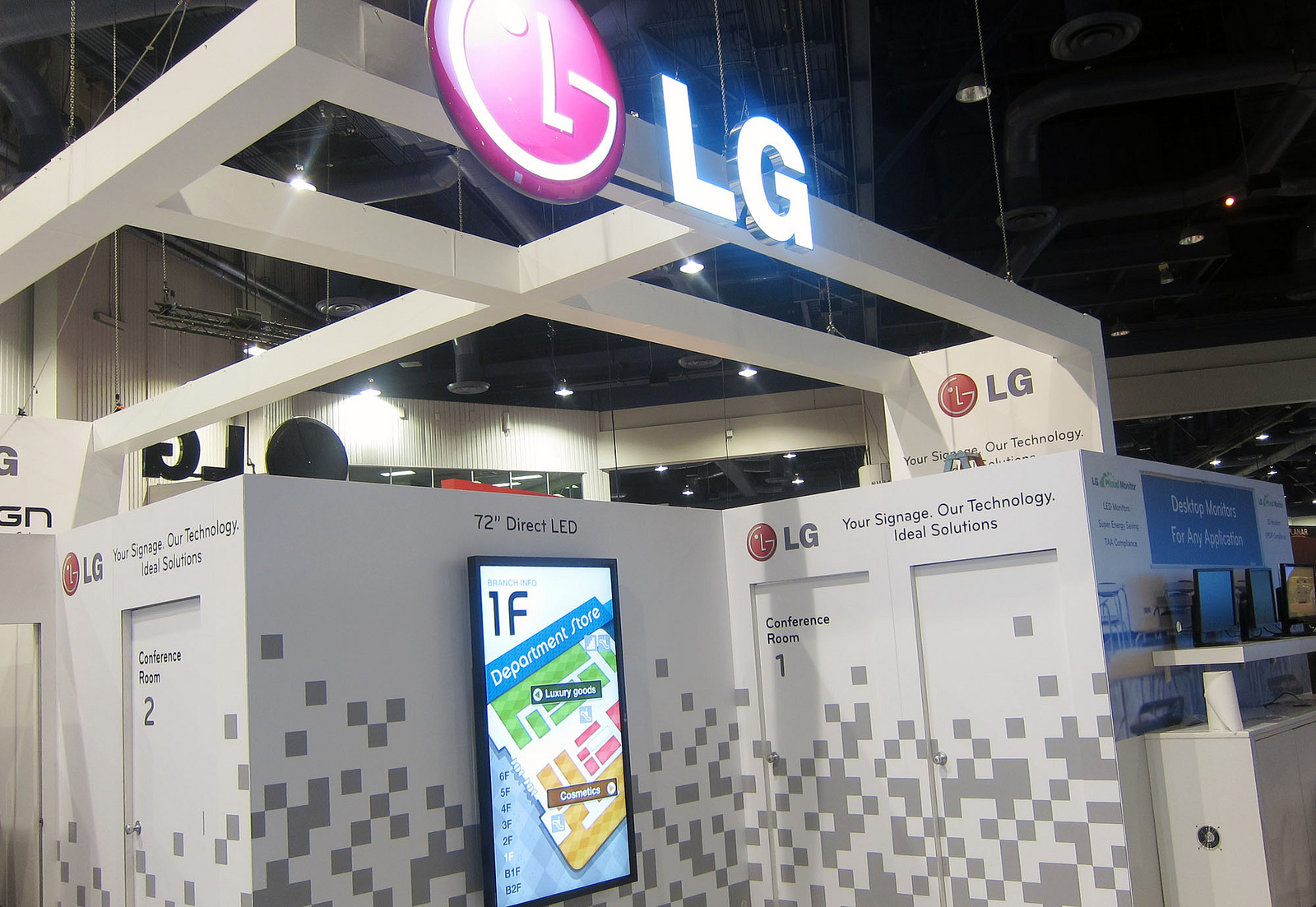 4. Enhance the visitor experience
This particular benefit is obtained by the mere act of using digital signage in any way which benefits the audience. The visitor experience is accumulatively enhanced with each and every unique use you can come up with: wayfinding, brand promotion, interactive content, video walls, creative campaigns or any other type of content.
To put it bluntly, using digital signage is a sign of keeping up with the times. Plus, let's not forget the obvious truth that you'll most likely be left in the dust if you're the only business presenting at an exhibition without digital displays.
5. Schedule information
If you're planning on being the best exhibitor you can be, you're not about to arrive unprepared.
Digital signage allows you to schedule the content you've prepared to present at the event as an enforcer. Keep in mind that you want to make it fun, interesting and versatile, which is why you should come prepared with a variety of content to show. Additionally, much like you prepare scheduled campaigns, you can prepared campaigns designed to interrupt your pre-planned loop if you need it for any reason.
Additionally, you can display the schedule of activities you'll be organizing, which mainly depends on what type of business and presentation you're doing. For instance, you can display scheduled product description, product demonstrations, testing, questions from the audience and more—all depending on what you'll be doing. If necessary, you might want to dedicate a single display to focus only on the schedule and highlight any updates on it which may occur.  
6. Product demonstrations
Regardless of product type, be it software/hardware or something entirely different, a neatly organized presentation is always a plus in any environment. With software especially, it can be very complicated to explain exactly what your product does in a few short lines and make it understandable, but with a video wall or just a simple display, it becomes a great deal easier to highlight the specifics.
7. Interactivity
If there has ever been a time to experiment with customer interactivity with your digital signage, then it is now. Any business that has experience using digital signage has used or at least considered using interactive campaigns.
Although typically used through touch-screens, interactivity can be achieved through codes, messages or even, as mentioned, social media hashtags which ensures the viewer doesn't only observe the event but also becomes a part of it.
8. Testimonials
The best content is the type which is approved by the customer, and testimonials are the closest you're going to get to that. They're very strong influencers because people believe unbiased opinions and will react to them far more than with any other type of influence. This makes testimonials ideal to apply as part of your digital signage exhibition campaign.
Short and sweet, that's how it's done! Highlight short messages that are very easy to process for the viewer. You can refer to video messages of satisfied customers, but those can sometimes come off as cheesy if not well executed.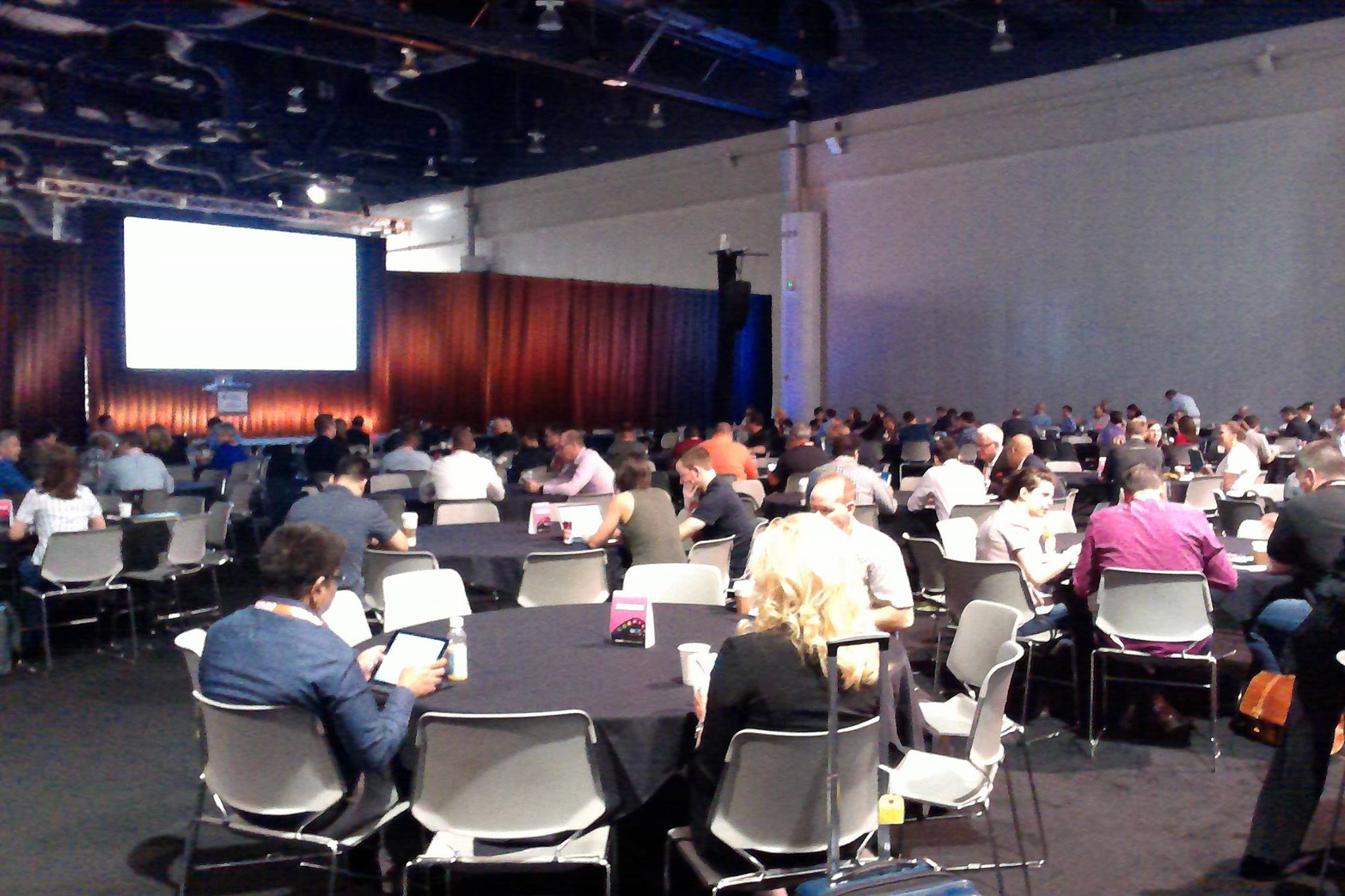 Digital signage is an excellent companion to bring to an exhibition event, a subject we will dive into deeper in the near future as DSE 2018 lurks around the corner.
It is safe to say that this tool heightens the visitor experience and customer satisfaction just by being present, but before we depart on this high-note, it's important to keep certain realities in mind.
Although being worth the investment, digital signage doesn't come cheap. It takes a certain level of experience to install and manage it, if you do it yourself, that is. There are several other minor points to look out for when using digital signage in an exhibition environment, but all in all, it is well worth the time and effort when it comes to the benefits it provides.