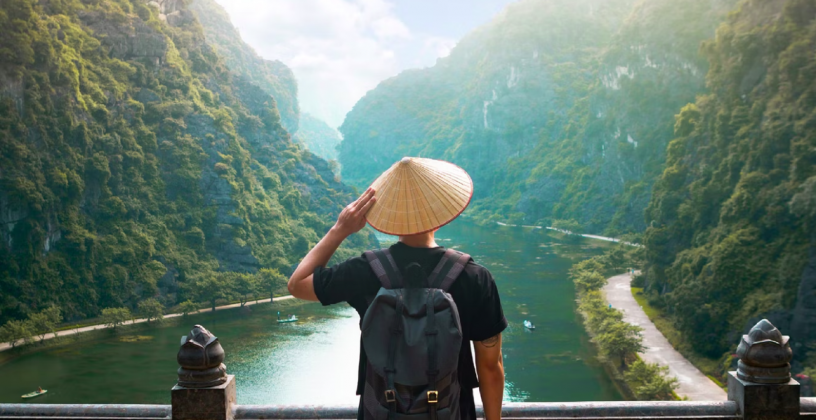 Tourism is an industry whose consumers thrive on discovery. Digital signage is the perfect tool to fit into the mix. It can deliver information quickly and present it in an aesthetically pleasing fashion. For a start, simply section your display into different parts which highlight local points of interest and share important information the travelers don't know yet they need. Let's dive right into and discover the best ways digital signage helps businesses involved with tourism! 
Highlight important locations
Travelers appreciate any help they are given when they arrive at a new destination. Of course, it's always fun to discover things on your own, but a helping hand to orient and nudge you in the right direction is always welcome.
Digital signage helps tourism significantly to inform about key locations a traveler may want to find. Use it to show the way to public transportation, highlight the closest tourist attractions in the area, or other places of interest you think a traveler may enjoy. When you arrive in Paris, you don't need anyone to tell you to visit the Eiffel Tower, but what about lesser known spots? Travelers enjoy exploring places which are not necessarily big attractions, but capture the local culture, are historic or fun to visit.
Provide wayfinding
Wayfinding has become more of a luxury rather than a necessity, as many travelers these days are very capable of finding their way. Apart from following the many signs which show the way to tourist attractions, pretty much everyone carries a smartphone with GPS. With that in mind, you can tweak your approach to wayfinding.
For example, set up an interactive slideshow of content talking about the most interesting tourist attractions. Then include QR codes to load the location directly into the user's map app. Furthermore, include directions for more specific locations which may be difficult to find if they're on different elevation levels or inside larger establishments such as malls.
Provide local information to travelers
As a local, you are more than likely to know which places are locally known for their atmosphere and quality. Travelers don't spend 24/7 at tourist attractions. They want to grab a bite to eat or find a cozy café to rest for a bit. In the evening, they want to go for a nice walk and rub elbows with locals at a frequented pub. Pick out the best places in town and direct them there. Places like parks, hotels, affordable shops, malls, or supermarkets, but also events and restrooms are good to point out to a traveler. You could even suggest the best route to take for a scenic walk.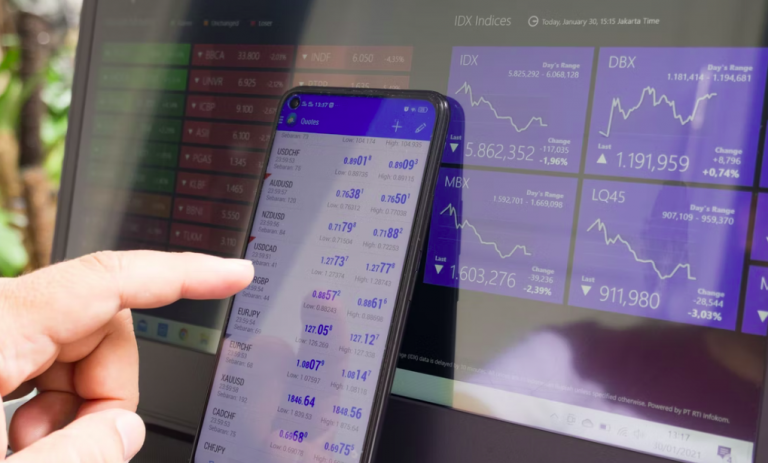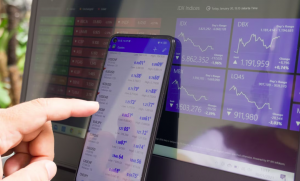 As a local, this is a great opportunity to use your knowledge on which locations and businesses are best and most affordable. You also may know which places may be more expensive but are worth the splurge. Financial institutions such as ATMs, banks, or currency exchange offices are another important place for travelers. They want to find the ones that give them the best value. As a local, you're more likely to know which ones are the best to suggest.
Promote local businesses
All of the aforementioned promotion of other businesses and locations is a beneficial endeavor in more ways than one. Firstly, you help the average tourist find exactly what they're looking for. They value you more and will surely visit your information terminal on their next visit. On the other hand, you can build connections with businesses and take it a step further. This can lead to providing custom discounts from that business to any tourist you send their way. Also, you may collect a percentage of every sale achieved this way in commission.
Consider displaying third-party ads from these businesses and generate profit from those ads, while these businesses enjoy increased foot traffic.
Important announcements
The primary purpose of digital signage is to communicate a message in a timely fashion. In this context, digital signage helps tourism by informing travelers of any local information of value. This may refer to announcements specifically tied to your business. Maybe your business only accepts local currencies, has renovations in progress, or has certain departments shut down for the time being. Travelers would also appreciate any perks you can offer them, such as discounted parking in the city. On the other hand, announcements such as those pertaining to COVID-19 protocols, are even more important.


Overall, digital signage can be an invaluable asset to prepare any traveler to the conditions in your business, as well as any other local information you feel they need to know. With digital signage software like OnSign TV, you can break your display into sections. Then place locations of interest on the main part of the display, and dedicate other sections for important announcements, currency exchange information, weather preview, upcoming national holidays, or anything else of value you may find.  
Cover photo by Giau Tran.