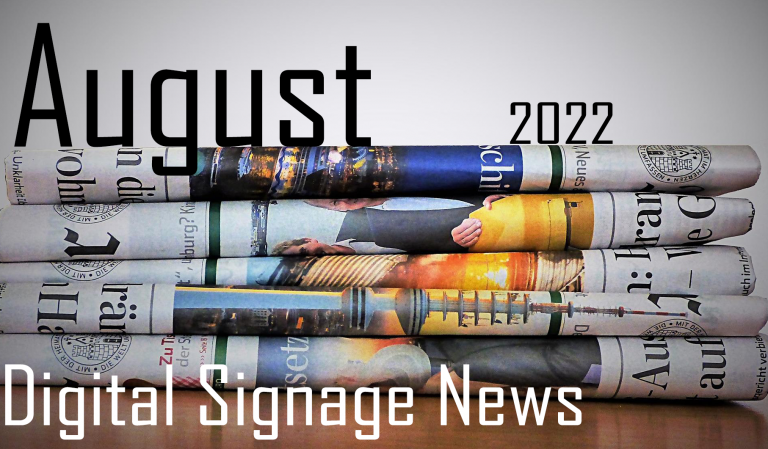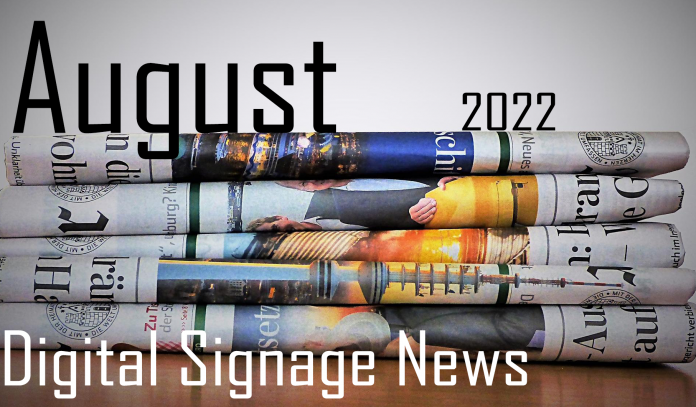 This month in digital signage, we have plenty to talk about! For a start, Lyft expands its ad business further into the Out-of-Home industry. This expansion makes sense as a recent study shows consumers find DOOH (Digital Out-of-Home) to be more trustworthy than other advertising mediums. On the topic of hardware and technology, the average pixel pitch size for LED displays is dropping, predominantly in China. Meanwhile, Germany is switching off digital signage after 10PM. Let's get into the details!
Lyft expands into outdoor advertising
Lyft Inc. aims to expand their advertising services through new business unit Lyft Media. This approach will help Lyft compete against other companies such as Uber which began selling ads through their UberEats app. Lyft Media will allow brands to deliver content on in-car tablets, as well as rooftop ads, akin to what traditional cabs have been doing for a while now.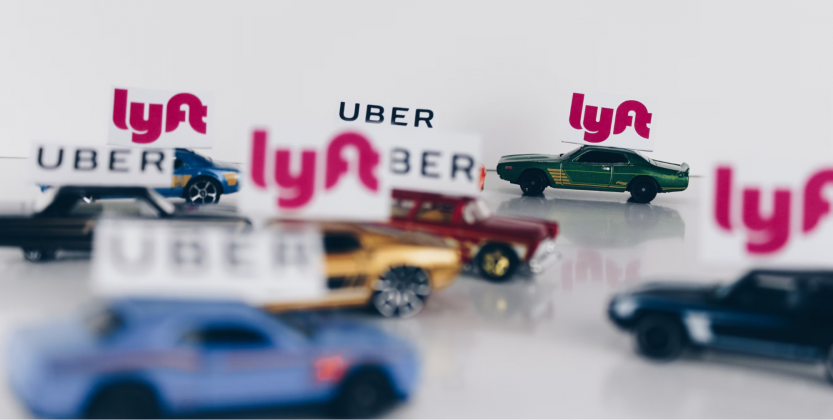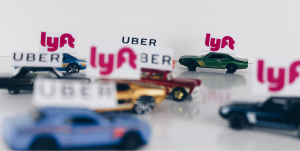 Ads will also be available at docking stations for their bike-share services. While Lyft plans on working with third-party firms to measure the performance of these ads, they won't collect personal data. A portion of the revenue from the display and tablet ads will go to Lyft drivers. However, it is currently unknown how much precisely. Lyft declined to comment on their expected ad revenue at this time. Meanwhile, Uber's success can be a strong indicator for the future. They expect to reach $1 billion in ad revenue by 2024 and plan to grow their sales team.
DOOH is more trustworthy than other ad channels
A recent study conducted in the UK surveyed 1,000 people across the country on various advertising channels. The goal of the study was to establish how DOOH is perceived in comparison with other formats, both online and offline. The results are quite promising. Consumers view brands which use Digital Out-of-Home as informative, entertaining, and creative. Furthermore, 10% of them noted that these ads left a stronger impression on them than other channels, such as streaming music services, podcasts (6%), or online videos (5%).
A very important piece of information the survey focused on was trust. And, indeed, Brits claim that DOOH is a more trustworthy medium than social media. Keep in mind that, compared to other global studies, Brits proved to be less trusting of ad platforms in general. 
Studies like this one highlight the power of outdoor advertising compared to other ad mediums. In one of our previous digital signage news sets, we talked about how digital signage can bring greater success for the same amount of money you'd spend on other mediums of advertising. Even if the target audience trusts DOOH equally as other other mediums, it is an even better investment!
Average pixel pitch size for LED displays is dropping
According to recent research from Omdia, the average pitch sizes for LED displays are dropping. More specifically, the average pitch is expected to come down to 2.1mm by 2026. This refers only to indoor-use screens. Digital billboards are fairly good where they are because of the viewing distance which doesn't require strong detail like indoor displays do.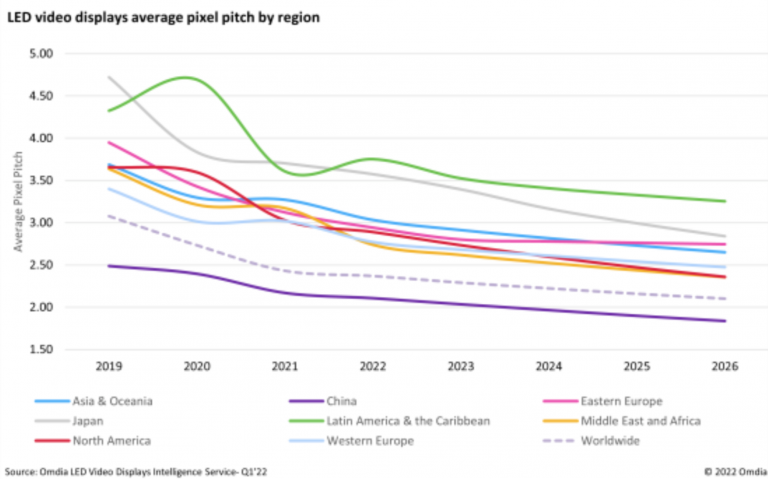 The fastest decline in average pixel pitch is seen coming from China. It primarily is in transportation, hospitality/healthcare, and control room sectors. Furthermore, LED screens started to replace LCD video walls due to their bezel-less nature. At the moment, 1.2mm pixel pitch LED video wall displays are becoming more common in command-and-control rooms. 0.8mm pixel pitch products are also emerging rapidly.
DOOH off after 10PM!
Russia's invasion in Ukraine has raised awareness on energy consumption in Western Europe, with countries looking into ways to face the challenges of reduced energy availability. Germany, for instance, is adopting measures to switch off all advertising from 10PM until 6AM in an attempt to save on energy. This, of course, includes digital outdoor advertising, street furniture, and digital billboards.
These measures are most impactful for Out-of-Home and retail. Still, it's a manageable situation as most ad spaces are typically switched off by midnight anyway. Earlier this month, Spain deployed similar measures, forcing digital signage displays and lighting to be turned off after 10PM. Furthermore, in public spaces air conditioning cannot be lowered below 27°C in summer, and heating cannot exceed 19°C in winter. For Spain, these measures will remain in place until November 2023.
Digital signage and tourism
This month on the OnSign TV blog, we talked about digital signage in the context of tourism. Firstly, if a business deals with tourists on a daily basis—even if it's not primarily in the tourism industry—digital signage can be brought to good use! It's a great way to engage with tourists, build lasting relationships, and even work with local businesses.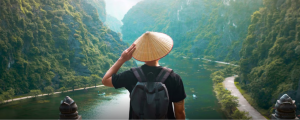 We also published an article on QR-codes which are a great asset in this context. You can simply set up QR-codes to help tourist access maps, unlock discounts, and easily retrieve the information they need. At the end of the day, digital signage software is the key ingredient which brings it all together.
Cover photo by kalhh.