Out of all sectors facing major challenges in 2020, the most critical one would be healthcare. Hospital staff are hardly unfamiliar with the erratic and extreme situations in their everyday tasks. But the COVID-19 pandemic has raised the pressure significantly.
With many hospitals overflowing with patients and struggling to help everyone, every bit of support is welcome. Digital signage can lend a hand in structure to make the workflow in hospitals smoother, and perhaps ensure the road to recovery is slightly more linear.
A welcome message 
The hospital entrance is the highest traffic area within the establishment. It stands to reason that digital signage could be utilized well here. Give a welcome message that includes high-priority safety measures, important process announcements concerning all visitors, and even the current status of service availability. 
If the waiting times are long, people with less-urgent cases may be able to wait in a designated area or return at a different time. Signage should provide a direct pointer where to go for emergency cases to save as much time as possible.
Reminding about health measures
The entrance is the place for a reminder on health measures within the establishment. We can take the COVID-19 pandemic as a good example. One frequent requirement in many countries around the globe is disinfecting one's hands and wearing face masks.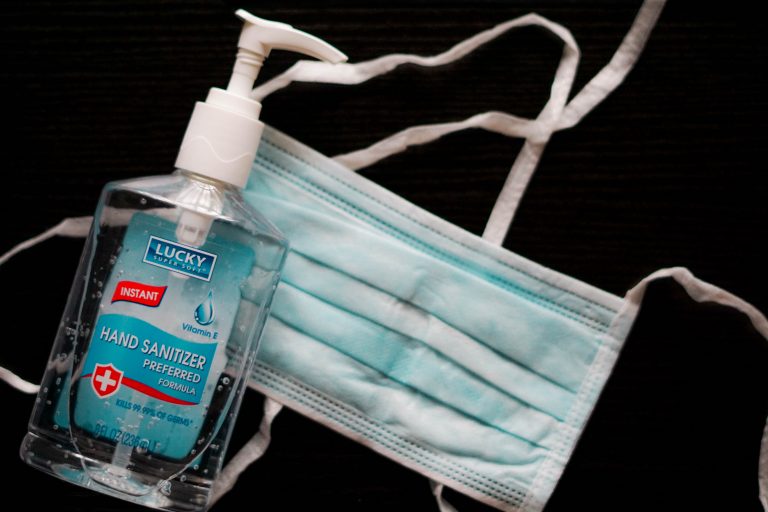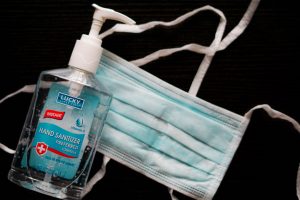 Instructing new visitors to take the required steps right from the start can streamline the entire process without needing to individually tell each new visitor what to do. It also raises the standard of health, ensuring everyone knows what to do, especially in times of a pandemic. At this time, a hospital's already existing health measures may be elevated or, as more is known about the virus, new ones may be set in place. It's important to keep everyone up to date. Digital signage is the adaptable solution which grows with every policy change.
Navigate around the hospital
Digital signage is an excellent tool for wayfinding, a much-needed asset in any hospital. Typically, a new visitor or patient would seek out the reception desk in hopes of finding a staff member who could tell them where to go. This makes perfect sense, especially if a more delicate or complex matter of health is in question. To relieve the front desk staff of a too great rush of people, the general information about a specific ward can be provided through a digital display. At the very least, digital signage can ensure people reach the hospital wing where they're most likely to find the services they're looking for.
In more urgent situations and times when there is a higher stream of patients coming in, displays could direct them to the right areas. For instance, if you want to get tested for COVID-19, a display can give you the relevant information. This includes standard symptoms, the necessary documentation you must provide, and, of course, where you should go. It can also include information on where you should not go to decrease the risk of infecting others. 
Navigating the hospital is most important in cases of emergencies when medical care needs to be provided as quickly as possible and the patients are agitated.
Upgrade cafeterias
Firstly, much like in the rest of the building, displays remind patients and visitors about the stricter health measures to adhere to in hospital cafeterias and eating areas. Hygiene is a top priority everywhere where people have meals. This is even more so the case when some of the eaters' immune systems are weaker.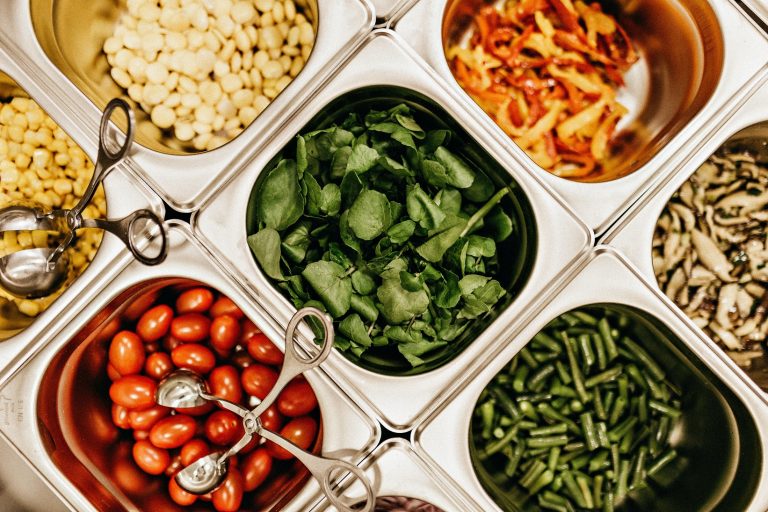 Second, cafeterias use digital signage to inform at a glance about the foods and drinks offered. Taking a look at how menus are used in restaurants can provide insight into their potential. Through careful design and planning, cafeteria menus become easier to comprehend. This boosts overall speed of service, so that nurses and doctors can fully utilize their break and get the nutrition they need to get back to another high-demanding shift.
Boost
coordination
Employee coordination can be of life-changing importance in medical environments, quite literally. Uncertainty is high, and the day rarely ends the way it started. We can once again turn to the COVID-19 pandemic as an example. Hospitals struggle to help everyone, and in some cases, lives are lost due to too many patients and too few staff members. Such situations put a lot of pressure on employees. 
Digital signage doesn't provide a ground-breaking solution to these problems. However, it can provide a boost to the overall employee efficiency. It does this by establishing a stable flow of information throughout the ward. Up-to-minute information about the availability of hospital rooms can trim down a lot of time spent searching for them. Emergencies are of course handled on call. But for all other preparations like cleaning and preparation for a new patient, digital signage helps a hospital flow seamlessly. Implementing any new policies, schedule changes or adjustments can be done quicker than through conventional means, such as emails or announcement boards. 
Keep in mind that digital signage can help in other aspects of the employee environment. Employee training is one possibility, of course, for simpler tasks which don't involve medical practices. It can also encourage and engage employees of a hospital in the same ways it would the employees of any business. These include creating a modern environment, sharing employee success, as well as making meetings more efficient by displaying relevant data.
Provide information with interactivity
Digital signage kiosks are a quick and clever way of delivering the right information to the individual who needs it. They're highly adaptable to the environment they're in, apart from their other advantages.
In a hospital environment, digital signage kiosks can provide a direct path to the information a user may seek. This can include the available hospital services, house rules, safety instructions, and compliance data, to name a few options. Of course, keep in mind that people aren't too keen on using touchscreens at the time of COVID-19. Ensuring they're as clean as possible is important. But there is also the possibility for interactivity through smartphones or gestures.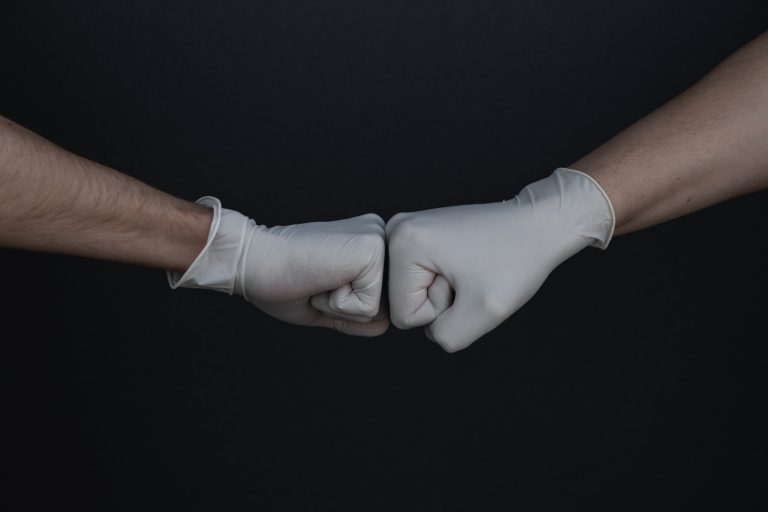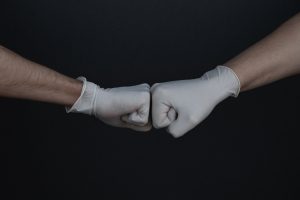 At times like these, healthcare establishments struggle to make ends meet. As we hope for the COVID-19 pandemic to lessen and the world to normalize, the best we can do is stay out of harm's way and learn as much as possible from this difficult period, both in terms of how digital signage can help, as well as what we can do to keep ourselves and others safe.