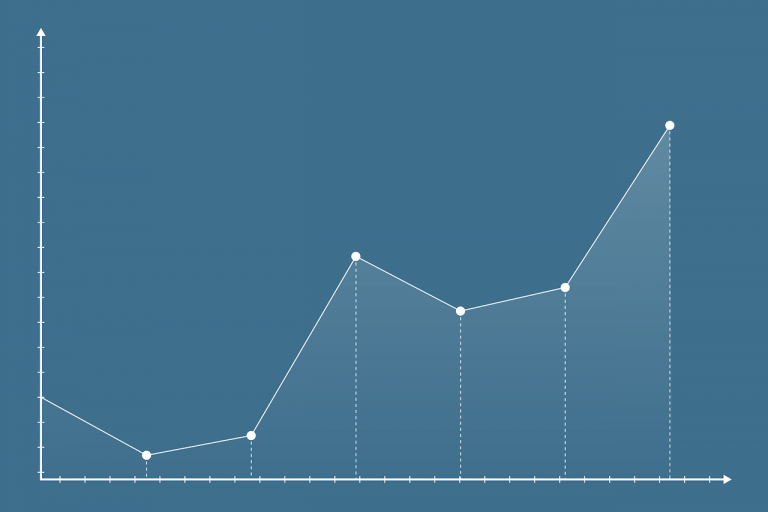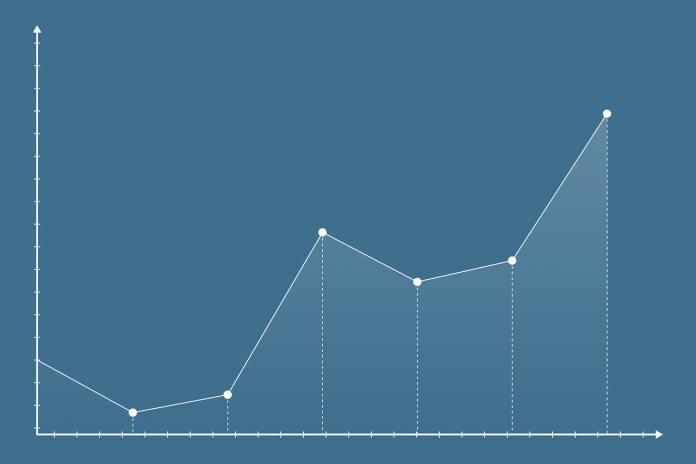 If you're looking for an industry which has blossomed with digital signage, quick service restaurants are the prime example. Indeed, there are more than a few ways in which digital signage helps, including lower operational costs, smoother sailing through digital menu boards, and the rise of self-service through interactive displays. Furthermore, most digital signage software providers offer a wide range of customizable apps which are ideal for use in restaurants.
All of these benefits have helped quick service restaurants drive sales and deliver better experiences for their patrons. Starting with some eye-opening stats from the Out-of-Home Advertising Association of America, let's dive into it.
OOH is highly valuable for driving sales
Based on the latest research by OAAA and the Harris Poll, Out-of-Home is highly valuable for driving sales in quick service restaurants. This is further confirmed with the increase of OOH spend in 2021 within the QSR category; by 7.3%. In case you're wondering, McDonald's is still holding the top place for spend in 2021, and continues to hold onto for the past two decades.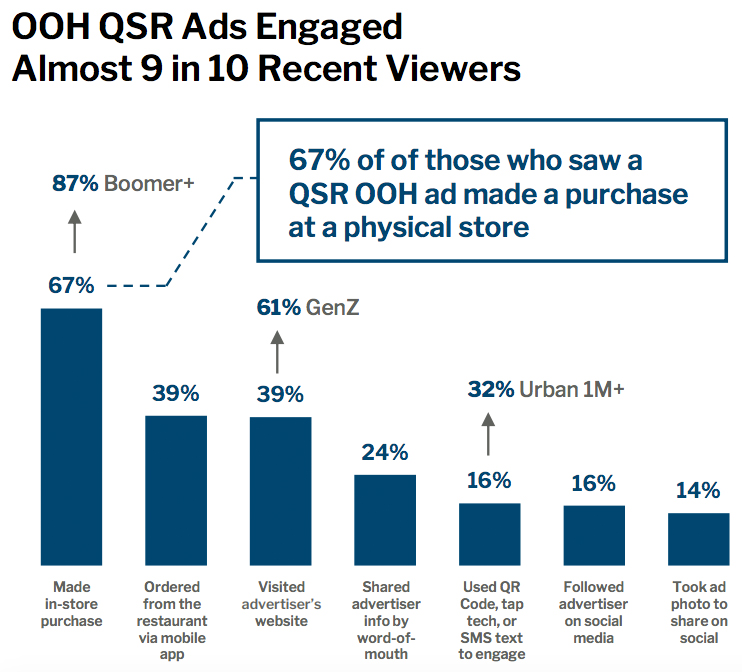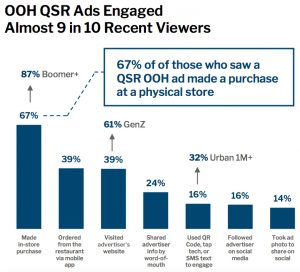 Going back to the OAAA-Harris Poll research, the data showed that 60% of consumers (US adults aged 18+) are paying greater attention to OOH ads for quick service restaurants. Of this, 77% are Gen Z and 76% are millennials. As a result, these kinds of ads prompt more consumers to make in-store purchases. Furthermore, they even visit the advertiser's website, as you can see in the graph above.
Digital signage enhances the speed of service 
One of the main benefits of digital signage in quick service restaurants is the ability to update menus with ease. This is highly beneficial when it comes to timely updates to the menus based on time of day. Deploying seasonal menus is a lot easier as well. It also makes it simpler to test how well new meal combinations and custom offers perform. Furthermore, a restaurant can instantly replace or remove items which are no longer available.
All this information makes the entire process of ordering food faster and smoother. Customers can right away see when an item is no longer on the menu. They can start to decide on what they'll have as soon as they enter the joint or pull up to a drive-thru.
Streetside marketing is more effective
Digital menu boards boost efficiency and enhance the customer experience, but the heavier burden is on the digital signage which aims to bring people into the business. Streetside signs used to require quite a bit of effort to update. As passersby and drivers would see the same sign for weeks at a time, they didn't really place much value in them. Meanwhile, with digital signage updating daily or weekly showing the newest item on offer, the situation is quite different! By advertising meals as they change throughout the day, quick service restaurants are that much more likely to bring in new patrons.
It's all about the journey!
Quick service restaurants aim to deliver an inviting and pleasurable experience. As they became an integral part of modern-day lives on the go, most people are familiar with the experience of frequenting one. Adding digital signage into the mix makes it all the more exciting and fun for the consumer. It adds a new element to the experience besides just ordering food and picking it up. As you decide to get something to eat, it can be fun to discover a new seasonal special and give something new a try.
Some quick service restaurants try to take the entire experience to a new level. Adding transparent LCDs, a QSR chain in Austria delivered food and snacks in pickup windows which were obscured by transparent LCDs. Take a look! 
This unique approach might not be in the cards for all quick service restaurants. But it certainly makes the experience more exciting. It's very likely we'll see similar approaches in the future aiming to put a twist on the classic fast food restaurant experience we're all so accustomed to by now.