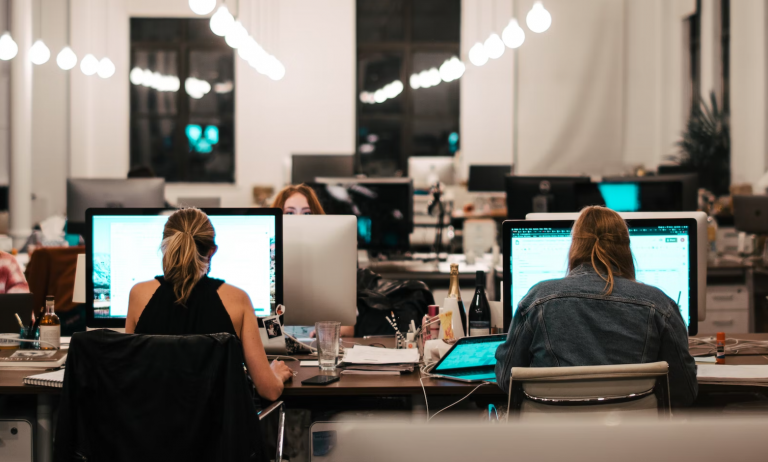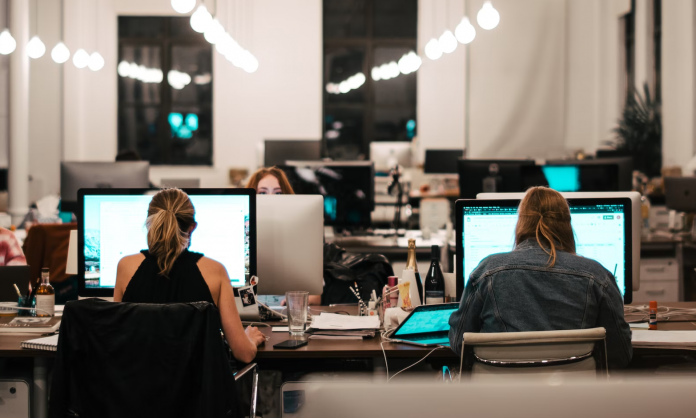 Digital signage can be a powerful tool in several ways when it comes to an office environment. It can boost efficiency, motivate, and build a stronger sense of community among employees. In this environment, digital signage strategies are turned more toward the internal audience. So, the approach is significantly different than when using it to engage customers. Below we'll go over some powerful ways you can implement digital displays in your own office to achieve several important benefits.
Efficient communication in an office environment
Digital signage replaces traditional means of communication in an office, including printed out newsletters, memos, and even emails. A certain point of cost-effectiveness exists here as well. With digital signage in play, there is no need to spend money on printed media. At the same time, given the cost-effectiveness and speed of digital signage, producing more content for employees and communication becomes easier and more feasible!
Professional and unified content
Although an entirely cosmetic change, digital signage software makes it easier to unify the style of content across all of your displays and ensure it has a professional appearance. Use your brand colors as a theme in all display content elements, providing a modern and sleek look. This also applies when building templates and content compositions.
Wayfinding
The only employees who will need help with wayfinding are new ones, so unless you constantly hire new people, it's likely you won't immediately see a need for wayfinding. However, wayfinding can be beneficial for offices that consistently have new visitors. This applies to business partners as well as offices which handle clients directly on the premises. A wayfinding display can help them find their way. This is one of the more helpful uses for digital signage in the office. Perhaps more important is the note of professionalism and modernity an interactive wayfinding display presents to potential partners and clients.
Display important business statistics
An excellent way to motivate employees and make them feel like a part of an efficient community is to showcase their successes. Progress updates, performance metrics, and goals can all be excellent ways to motivate and engage employees. As regular business meetings highlight weekly or monthly goals, digital signage can track these and show employees how well the business is doing.
Apart from motivation, sharing this data can pinpoint where and when there is room for improvement, and immediately identify where and when progress falters.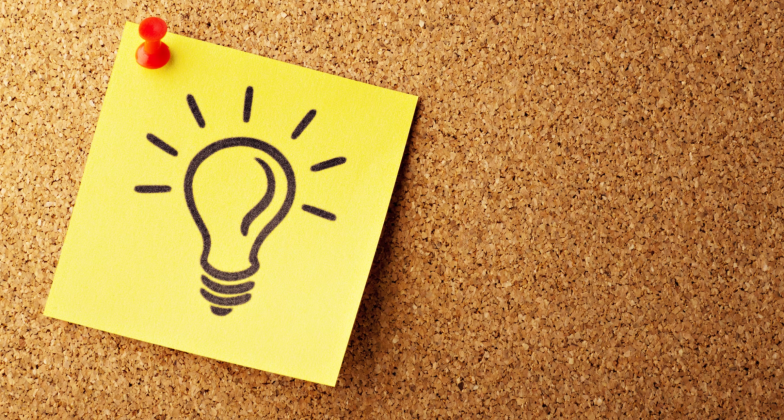 Employee feedback
A fun and useful use of digital signage is to collect feedback from employees. As they provide information anonymously, they can more freely share feedback, suggestions, and complaints that need to be addressed. Using digital signage in the office for employee feedback also sends out the message that such information is welcome and that employees can feel comfortable in sharing their opinions openly.
Employee recognition
Employee of the month is the most common way of highlighting individual successes within the office. This doesn't mean you can't highlight other employees who are doing a good job, coming up with unique solutions, or simply being a positive influence on others. 
Build a digital employee wall that can pop up on occasion among the main displays in the office. You could also assign one display specifically for employee recognition and featuring collective activities such as company field trips. 
Depending on the nature of the office community, you could even share individual successes people feel comfortable sharing. For instance, if someone won in a sports competition or successfully stuck to a routine they set out for themselves, recognizing these successes can be an inspiration for everyone. Again, this depends on the community and if such things apply to your context.
Keep productivity on track
Display important deadlines to keep everyone on track. If you need to submit reports by a certain date, or if a deadline is approaching, highlight it on your digital signage. Of course, how in-depth the schedule gets depends on your individual context. If different departments work together frequently, it's easier to plan out their week if everyone has a clear overview of the others' activities. As a result, collaboration is smoother and planning a productive week becomes easier for everyone.
A very simple way to achieve this is to load up a collective Google Calendar on the dedicated display so everyone can have a clear overview of the work week. This also makes it easy to see how much progress is being made as tasks get checked off!
Increased employee engagement and productivity
As a result of all the aforementioned uses and benefits, by deploying and using digital signage in the office for these purposes, employees feel more involved and motivated. They're more engaged in the work environment and the time they spend in the office is more comfortably spent. Employees are more open to engage within the workplace and feel like a part of a well-oiled community.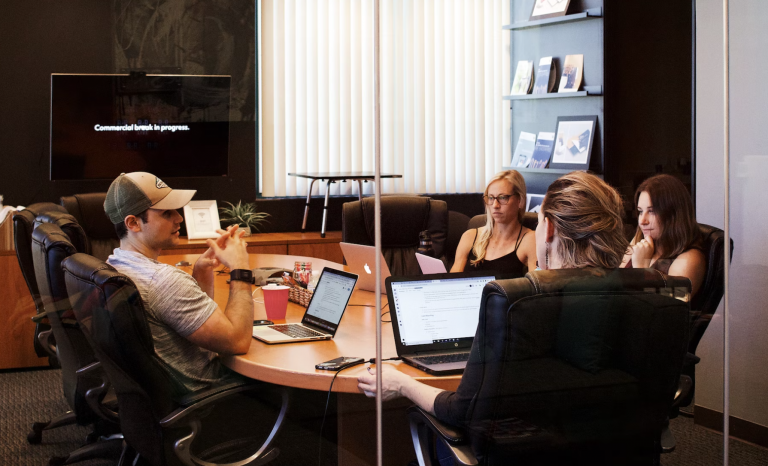 Digital signage software plays a critical role here to ensure everything runs smoothly and is neatly organized. OnSign TV has everything you need to compile the visuals. Dynamic Compositions help section the screen and divide screen elements perfectly. Apps bring in dynamic elements to showcase a variety of content. You can also build playlists, incorporate audio, and even enable interactivity in more ways than one. Make sure to try these features, along with many others, with our free trial!
Cover image by Israel Andrade.