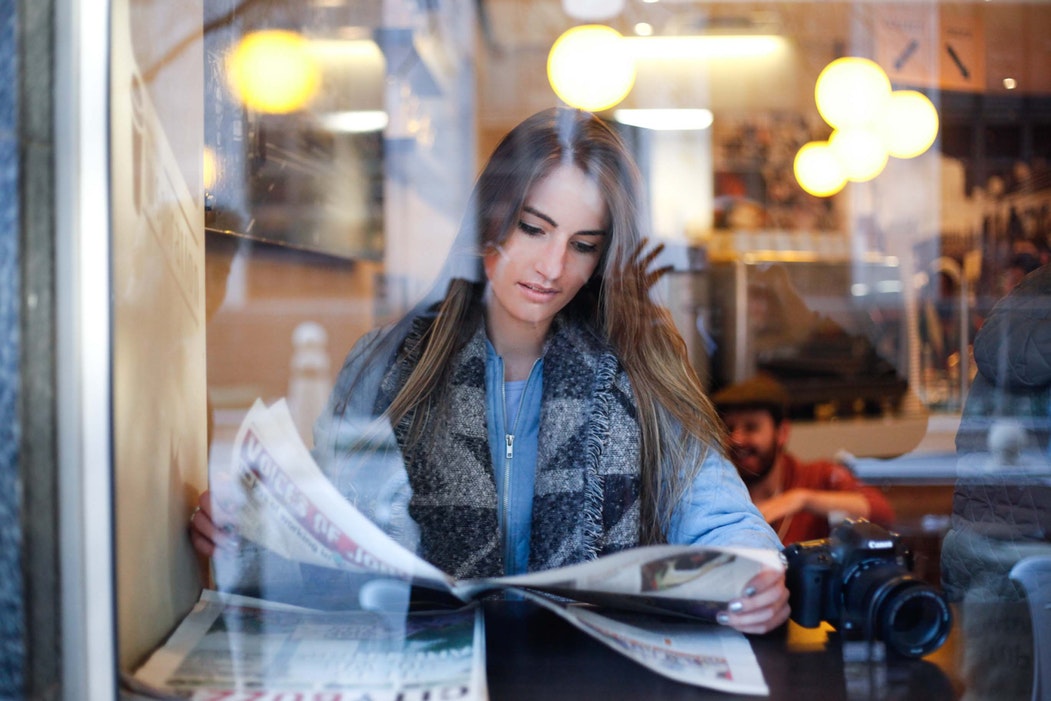 This month, we've received news highlighting the functionality and success of outdoor advertising as a whole, and especially digital! And on a very different note, we've had cases where new uses of digital signage were disputed. One such example emerged in New York with the city suing an advertising firm over the placement of their ads. 
However, we've also had positive news on the success of Out-of-Home! When it comes to uses other than advertising and business, OOH became a part of the solution. First up, let's take a look at one of the most common problems encountered in DOOH (Digital Out-of-Home) as well as its solution!
DOOH re-adjusts its targeting sensors
Outdoor advertising is a powerful tool! But it's always faced a challenge when it came to understanding what made it effective. Knowing what made everyone look at your ad can help you re-create that success in future content. You usually have only a vague assumption of how well your content works. However, emerging digital targeting tools help DOOH users understand how effective that targeting is! This can ultimately help them refine it.
With these emerging targeting tools like programmatic targeting, businesses can learn how to properly engage consumers based on their location, tastes, proximity to points of interest, and more!
An excellent example of one of these tools is dynamic content. Although not a brand new solution, as of late it's been more and more utilized. Dynamic content changes based on specific triggers. These can be audience feedback, weather conditions, location, social media feeds or others. It is the result of a blend of offline data and real-time data, delivering existing information at the time and place it's needed.
NYC sues advertising firm over floating billboards
Just over a month ago, the city of New York filed a lawsuit against a company called Ballyhoo Media. This company is accused of putting LED-illuminated signs along the Hudson and East rivers. Mayor of the city, Bill de Blasio said in his statement about the suit that "our waterways aren't Times Square. These floating eye-sores have no place in them."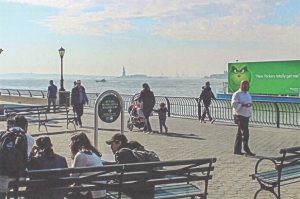 The company is in breach of zoning laws, according to the city attorney. But the company's attorney informed the city that they would not back down. The CEO of Ballyhoo issued a statement in which he claims he spoke to "numerous" law firms which determined the company was not in breach of any city zoning laws.
The main issue with these "eye-sores" are distracting motorists and spoiling the view for sightseers, besides breaking the law. The Department of City Planning Director Marisa Lago said: "Decades ago, planners had the foresight to write zoning regulations to prevent advertising on our rivers and harbor, protecting their natural beauty. Just because technology makes these ads more visible, doesn't make them legal."
What is the future of billboards?
Billboards aren't going anywhere. And for a brief moment, the world thought they would fade as they couldn't keep up with the modern world of the 21st century. But digital technology changed all that. With that said, it makes you wonder just what else will billboards be able to do in the future? Rodolfo Queiroz wrote a compelling article on the subject.
Billboards will likely be able to respond to things around them. This ability is present already in certain displays, such as the display which coughs at you if you smoke near it. When it comes to billboards, an expected outcome of this interaction might be seen if giants like Google and Facebook entered the DOOH world. They might be able to play specific ads based on the people in the vicinity.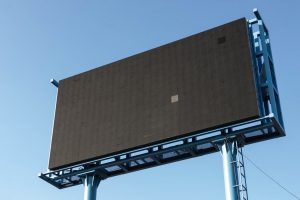 Although the article lists plenty of advanced uses and features, there is one that stands out for being the opposite of that! Billboards will likely remain static! This might be because of their classic appearance, perception of the public, lower cost than digital and providing canvases for creative and unique campaigns. For more, check out the full article!
Was the space-ad test a "one-time event"?
In the very first set of digital signage news this year we talked about the projection of ads in space. StartRocket, a Russian company had an idea which consists of using technology approximately 280 miles above ground to direct sunlight to Earth. Their technology would act as pixels in the night sky. This idea—as you can see in the edition of the news where we talked about it—was met with a few counterarguments.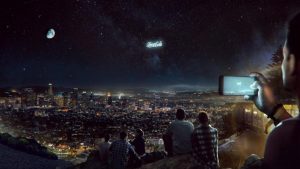 In the meantime, we have an update on this topic! After their initial test to use the logo of the PepsiCo Russia brand Adrenaline GameChangers, StartRocket said the space test was a one-time event. PepsiCo said that they "have no further plans to test or commercially use this technology at this time."
It could be possible that there was a change in plans or a refinement of methods. In January StartRocket claimed to have grand plans for this technology. As it's the first space advertisement, we'll certainly keep an eye out for future updates!
Testimonials highlight just how much OOH works!
To wrap up the last piece of content for this month, let's end on a high note. You have likely heard that outdoor signs can help with a variety of purposes and achieve various goals.
Take a look at some cases where it helped in fields other than business and advertising! On August 21st, 2018 billboards went up for a missing boy. Already on August 28th, the police received a solid tip which lead to locating the teenager who went missing for a year.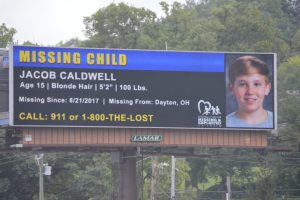 On another note, Philadelphia had more than 1,200 drug-related deaths in 2017, which declined somewhat in 2018. To help this number decline even further, the city launched a multimedia bilingual campaign to promote medication treatment for addiction. It features "relatable" Philadelphians who attributed their recovery to medication and therapy. The aim of this campaign was to not only help people struggling with addiction. It also aimed to actually reach a hidden population of addicts, including homeless drug users.
These, and other cases of success highlight how outdoor signage, be it digital or traditional, can be important parts of solutions outside of advertising!