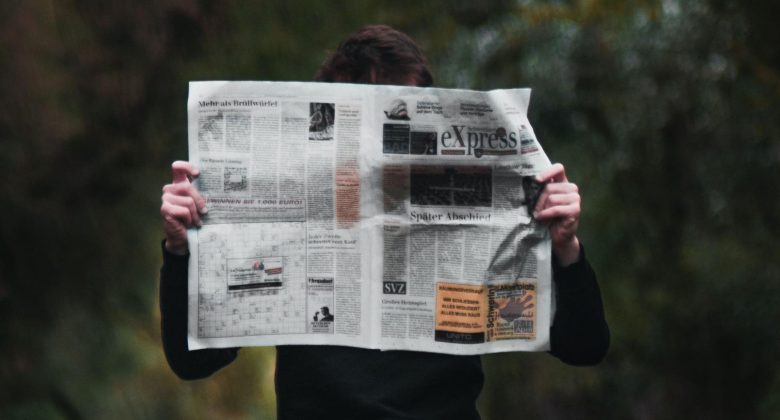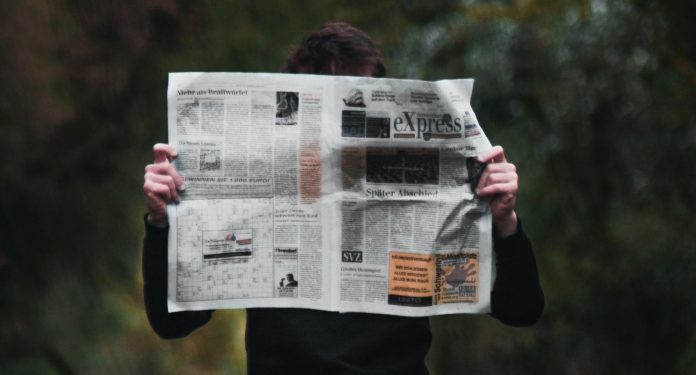 We have officially completed our first step into the second half of 2021. By this point, it is a reasonable assumption that the second half of 2021 will be more stable than the first. We've been overwhelmed with COVID-19 information, rescheduled events and uncertainty, but things are becoming clearer by the day. This month, we took a closer look into Post-COVID customer behavior. Also, the Olympics have been a hot topic everywhere, naturally. We also saw new intriguing gadgets and visual attractions which emerged.  
Post-COVID customer behavior changes
Ubimo, the company which transforms location data into actionable marketing insights, recently surveyed 1,000 people in the US to assess the shifting shopping behavior during the pandemic. 
The survey found that retailer loyalty was stronger among millennials and Gen Z shoppers. 88% of shoppers say they usually visit the same store to replenish good purchases there. Sounds like relatively anticipated Post-COVID customer behavior. Furthermore, they are more aware of OOH ads, with 73% reporting they have noticed OOH advertising during their shopping. Most importantly, 43% of those shoppers said they noticed OOH ads more now than at the height of the pandemic. 
The way that consumers shop is also different. More than half have agreed this to be the case. 43% stated they shop more quickly, and 91% of shoppers go into the store with a specific plan. But still, there is potential for influence as nearly 61% are more likely to buy a product after seeing it in an OOH ad. 
The Olympics and your digital signage
The 2021 Olympics have officially opened and the wave of results and information about achievements is gradually building. 
If you're a digital signage creator who would find this data useful and want to include it on your screens, you'll be thrilled to find a variety of sources of results and news from the Olympics. For instance, Screenfeed has established a subscription feed for news and results which automatically counts medals and pushes results and news about the athletes.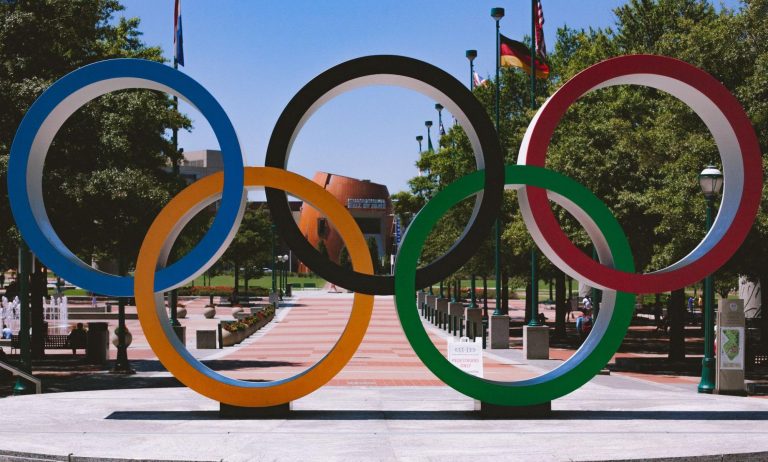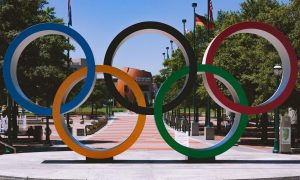 You can also dig through a variety of Olympics RSS feeds available and incorporate them into your digital signage. With the OnSign TV RSS feed apps, you can set it up in a jiffy!
JCDecaux's air quality monitors
JCDecaux partnered up with Microsoft Research and Array of Things Team to create a solution which will help precisely monitor air quality and facilitate adapted environmental measures. The air quality sensor pilot is to be placed on 100 bus shelters in Chicago. Air pollution is a major concern for cities, especially given the fact that 91% of the world's population lives in places where air quality exceeds guideline limits, according to the World Health Organization. 
By obtaining more and accurate measurements, these sensors will help develop creative solutions to improve everyday air quality in the urban environment.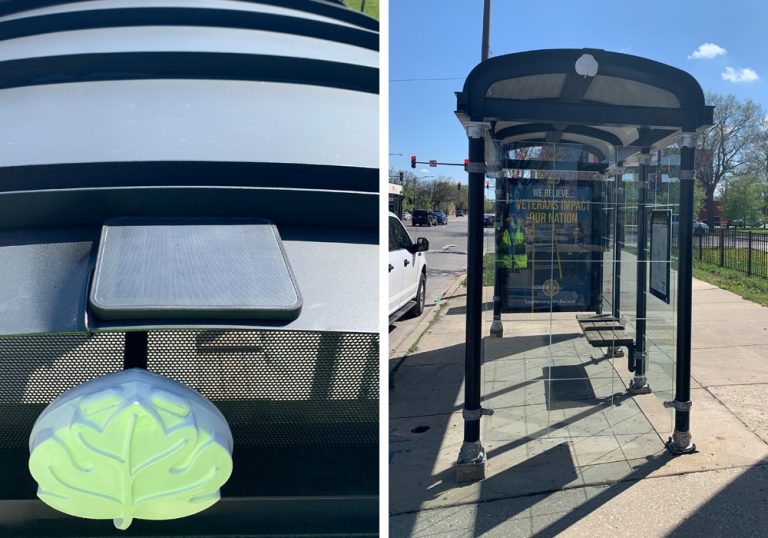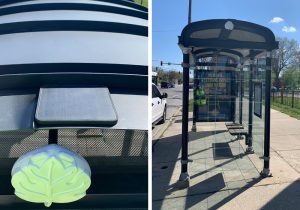 "The unique density and coverage of street furniture in urban centers make them an ideal medium to plug environmental services, such as air quality sensors," said Jean-François Decaux, Co-Chief Executive Officer and Chairman of the Executive Board of JCDecaux.
Times Square had quite a splash this month!
Anamorphic illusions are becoming an increasingly common sight, but this past month brought quite a bit of anamorphic water to NYC's Times Square. Perhaps this wasn't the best time to advertise anything else on Times Square with a wave-based illusion catching all the attention! 
Dubbed The WHALE, the video sequence ran every 30 minutes, for one minute from 16-26th of July. The only downside is that this type of illusion works best at a specific angle, as you can see above, because after all it is not actually three-dimensional but produced by the displays.
After that big splash, there's another one coming right after it! It's a virtual waterfall on the same display where the New Year's Eve ball drops. It features a sky-high waterfall intertwined with the brand advertising that is paying for it. The show will also run for one minute, on the half-hour mark, from July 27th until August 2nd.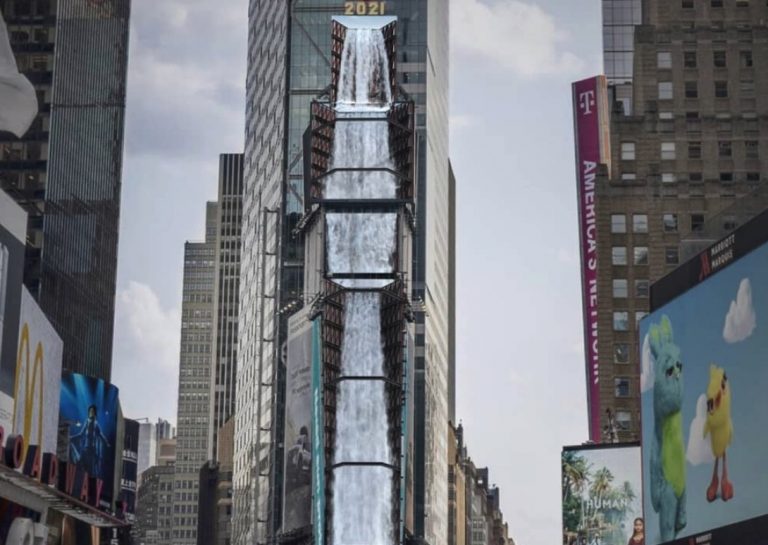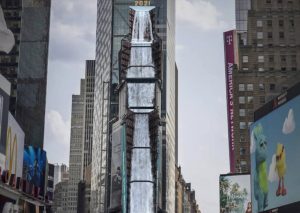 OOH events still on track for 2021
To wrap up this month's set of digital signage news, here's a brief OOH recap of upcoming events. 2020 was quite a punch in the gut for most industries. But 2021 is just as challenging given the unstable ground it's given us. At the year's beginning, we still saw so many reschedulings of events. But two quarters into the year, the dates started to become more solid. 
Bigger events like Info-Comm and Outdoor Media Summit are on track to take place in a few months. Furthermore, individual suppliers have begun to organize events too. We shall see if this trend picks up in the Post-COVID period. Take a look at what other events are likely coming up by the end of 2021, as well as their dates and registration details.