Step by step, we set foot into the final quarter of the year. Stand by for a wave of holiday-themed content, quarterly analyses, and overall estimates of how 2021 has been. As we eagerly await that, let's take a look back at September and see how it has treated us. 
The industry is recovering as expected and is proceeding to soar. JCDecaux is spreading its reach, but that's hardly news since we see this occur on a weekly basis. This month, however, there is a big acquisition on the horizon. We also saw informative articles this month about building campaigns. There was also a refresher course on rules and regulations of billboard advertising.
Geneva set to ban Outdoor advertising   
The Times recently reported that Geneva, Switzerland, finds outdoor poster advertising to be an eyesore in the streets and plans to do something about it. Geneva residents showed an affinity for this decision a few years back. In January of 2017, a campaign allowing the city's residents to express themselves on blank advertising spaces. This prompted an interest in ridding the streets of advertisements entirely.
There have been several viewpoints on this topic. One particular discussion is the impact of the ban and whom it will affect. Smaller businesses rely on these ads as a relatively inexpensive way to advertise. This means it would impact them more than large brands. It all depends on how precisely the law is framed as the majority of ad space is privately owned or used for PSAs. The discussion—as it usually is with matters of this sort—stands between those that defy capitalism and don't want to see any advertising, and those who fear financial losses ensue as a result of removing these ads entirely.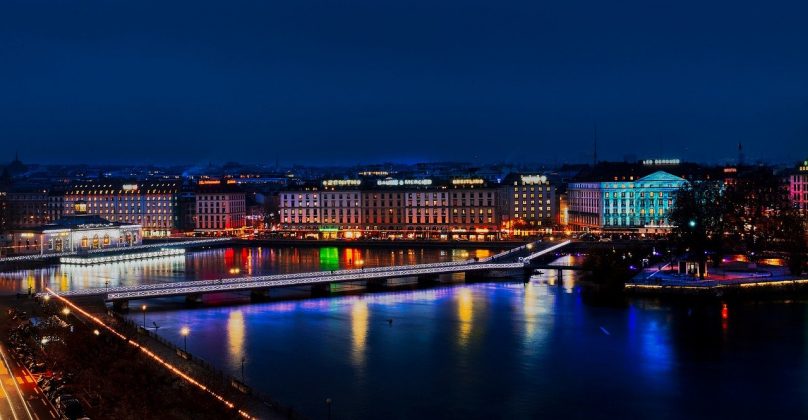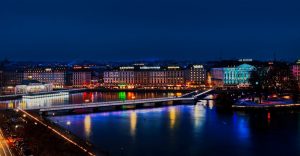 It's likely we'll progressively see this topic come up in other cities around the world as well. Cities like Sao Paulo in Brazil or Grenoble in France have turned to banning poster ads. It's more than likely to continue elsewhere to an extent. It all depends on what triggers public attention towards this matter. Although some cities have actually relaxed their initial bans again.
Detailed steps of OOH campaign building
In case you need a refresher course on building your next Out-of-Home campaign from the ground up, take a look at a recent article by AdQuick. 
Your approach doesn't necessarily have to be this detailed for each campaign you create, but some elements are vital! The starting point is to identify the key performance indicators and goals of the plan. Apart from the strategic approach on how to execute, it's also important to select the right partners and tools for the task. This is an important step when looking for collaborative opportunities. 
The critical step of every single campaign you run, regardless of size, is the insight it can provide once the campaign ends. This information will then help you improve upon your approach.
JCDecaux expands its Australian coverage by 25% 
"The appetite for digital out-of-home has never been higher, with speed, agility, and accountability front of mind for our clients," says Steve O'Connor, CEO of JCDecaux Australia. 
JCDecaux is aiming to digitize 35 large format billboards in Australia's key locations. These include locations in Sydney, Melbourne, and Brisbane which reach thousands of impressions daily. "This means even more unique advertising opportunities for our partners and takes our rapidly accelerating programmatic play to the next level," O'Connor added. He also noted that this growth of digital billboards doesn't mean the end to traditional ones, as is reflected in their classic format sites. 
Tips on non-conforming signs
A very intriguing article was recently published by Billboard Insider on non-conforming signs. Hopefully, it's unlikely you'll face a problem with non-conforming signs, but it doesn't hurt to be prepared! 
A non-conforming sign is a lawfully erected sign which no longer complies with the laws and regulations at a later date. For the sake of perspective, OUTFRONT media, one of the largest outdoor media companies, estimates that approximately 75% of their billboard structures are "legal non-conforming" billboards.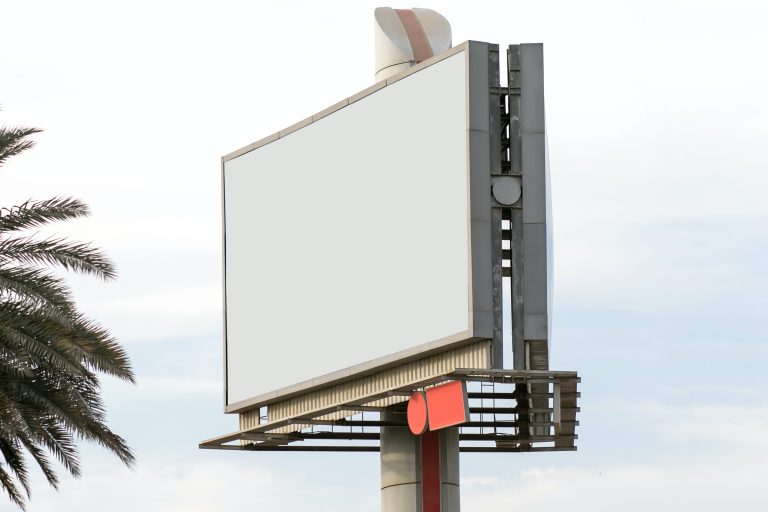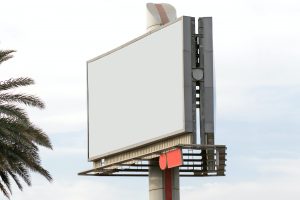 How to handle non-conforming signs
Check the laws in your state/country to be aware of what you can and cannot do with said signs. For instance, most sign codes would allow maintenance of non-conforming signs, but don't allow a replacement or alteration. In some cases, a sign is viewed as non-conforming and needs to be taken down if it had no advertising for 12 consecutive months. In the article, Billboard Insider mentioned a Florida sign which was taken down because it was vacant for a year.
Walls.io engages students through UGC
User-generated content (UGC) is a particularly powerful method of engaging the viewer. The most important and time-consuming part is finding the right sources that enable it to be generated! In one of our articles this month, we saw great ways of engaging students through content generated from social media feeds. Content needs to be interesting, relatable, and engaging. Most of all, it needs to have a visual kick, and Walls.io achieves just that! It's applicable to other contexts where you need an endless quality feed of entertainment. 
Much like OnSign TV's 14-day trial, Walls.io also offers a free trial with no credit card required. Try it out! And if you decide to try Walls.io for longer, reach out to our support team (info@onsign.tv) and we'll give you an exclusive 25% discount code, valid until the end of the year.