The most universal topic in the world everyone can talk about at any given time is weather. It is closely tied to the physical location one is in, so it makes sense why it's such a broadly included topic. Use weather and location in digital signage content as a way to not only provide information the viewer wants, but also to diversify your content sequence. 
With digital signage software at hand, you can utilize the potential of weather to the extreme: you can put it into the spotlight or use it as a sidekick. Below, we'll also discuss how to display weather at the perfect time, as well as how to use other location-based information in the best possible way.
Prepare your weather apps
Any good digital signage software provider will offer you a variety of apps, particularly in the weather department. So, the first step is to create these apps for locations of interest. This way, you can easily incorporate them into any campaign which you create in the future. Apart from campaigns specifically aimed at weather location, these weather gadgets are great ways to diversify the screen.
Through OnSign TV you can set up apps to display weather and location in digital signage in many ways. Use single-day apps and showcase the weather of the given day. You can also set up an overview of weather for the week. Another alternative is to set up a forecast for multiple cities at once, should you find this to be a useful feature.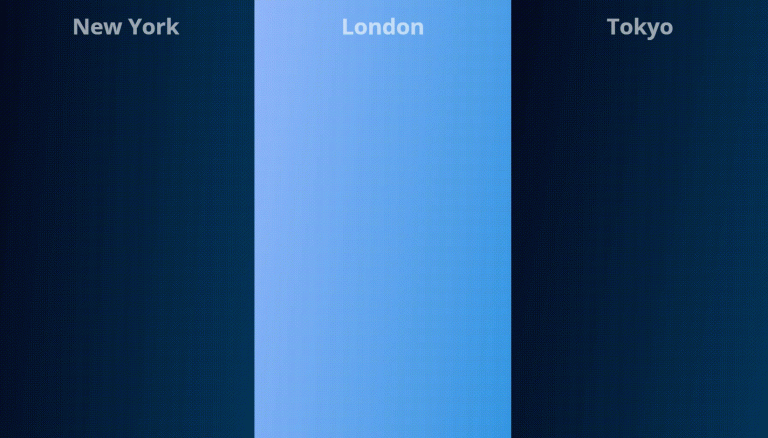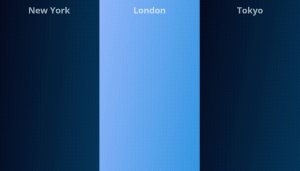 Display weather at the perfect time
You can organize your content playlist in such a way that it includes a brief weather forecast at a certain point. However, if your content changes frequently or varies in length, the time position in the playlist varies. To display the weather forecast at a specific time, simply set up your weather campaign to interrupt the current playback to display the weather at, say, 9AM.
Another neat trick is to enable the viewer to trigger the weather forecast right when they want to see it without the need to wait for a certain time or until the loop has run its course. Set up a QR-code which, when scanned by a smartphone, will trigger the playback of the weather campaign. Of course, you can use this feature for any other content where you want to enable interaction.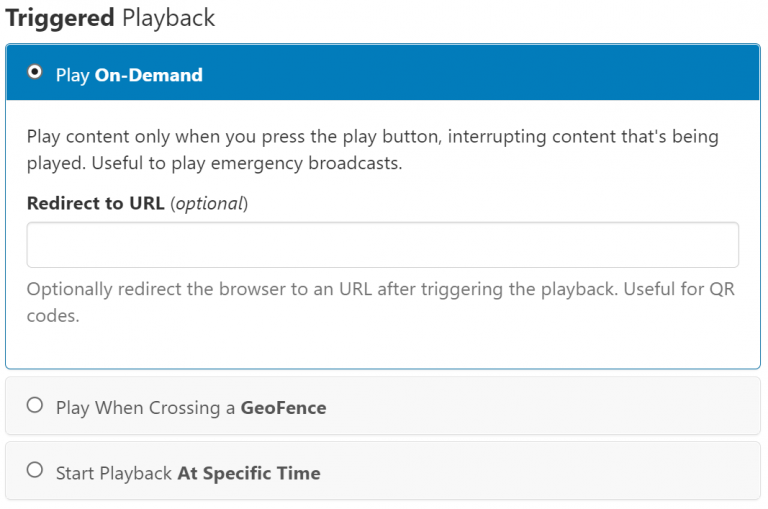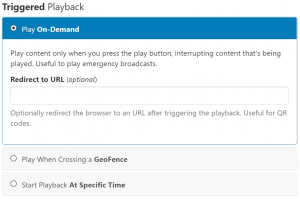 Use geo-fencing for weather and more!
This advantage applies solely for digital signage that is placed within a moving vehicle. With OnSign TV, you can trigger content when the vehicle crosses a specified geo-fence. When it comes to displaying information on weather and location in digital signage, this geo-fencing feature is perfect for vehicles which cross great distances. Digital signage on an aircraft can be set up to display weather information as the plane approaches its destination. This feature is also useful in longer travels via trains or buses. 
Apart from weather, geo-fencing is ideal to display other information related to the current location. Local news, guidelines, and even tourist information can be useful in this context. Combined with the QR-code interactivity we mentioned earlier, you could use geo-fencing to trigger a campaign and offer the viewer the option to trigger more in-depth local data.
Use RSS feeds relevant to the location
Digging up local news of interest is not as easy as it appears. But with digital signage software and a little bit of research, you can set up a constant self-updating feed of information. OnSign TV allows you to directly display an RSS feed onto your displays. Simply look up a local RSS feed and channel it through one of the many RSS feed apps. 
You'll find a certain RSS feed is mostly appropriate. But what if you find that it contains certain information you don't want to share. Easy! Create a data feed with an RSS feed as its source. Within this data feed, you'll be able to remove any posts that are not particularly interesting, or you find not appropriate for your operation. You can also set up filters to exclude or solely include RSS feed components which contain a certain keyword. Combined with the geo-fencing feature, you can trigger RSS feed data based on the location of the display.
Once you've set up your weather and location based apps, they become versatile tools. You can incorporate them in any future campaigns. This will diversify the content or just fill in an empty corner of the screen. In case you're not an OnSign TV user, explore the apps mentioned above and many more with a free trial, no credit card required!