October is among the bigger months in the digital signage world. In the first half of the year, we had major events like Digital Signage Expo in Las Vegas. Meanwhile, the second half is marked by events around New York Digital Signage Week.
Other larger conventions of the Digital Signage Summit series take place in various parts of the world, at various times. One of which is coming up this month!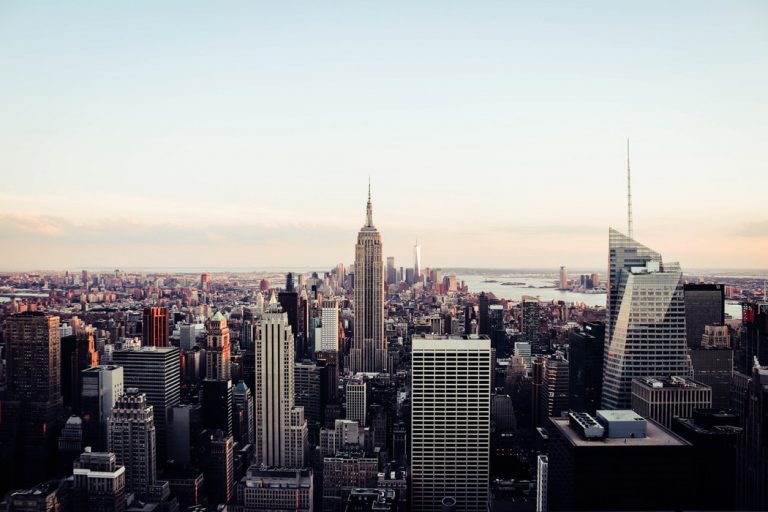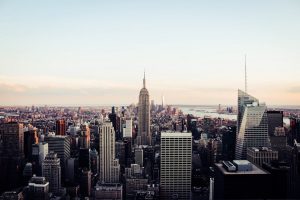 We've compiled a short list of events you might be interested in together with all the necessary info and links you'd need to learn more about them, and perhaps even attend!
New York Digital Signage Week (Oct 29th – Nov 2nd)
This week is one of the most important ones in digital signage. Plenty of amazing events relevant to the industry will take place in various locations of NYC.
The annual New York Digital Signage Week starts on Monday, October 29th, ending on Friday, November 2nd. Within the 5 days of the event, the expected visitor count will pass the 3,000 mark. 28 events get their spin from 83 speakers present.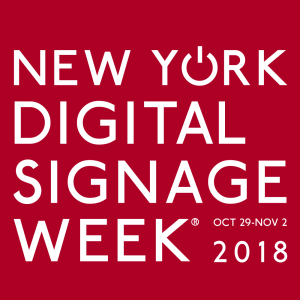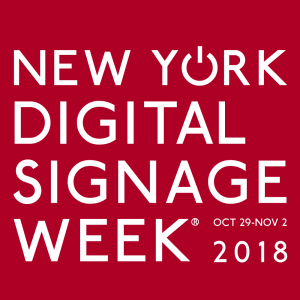 Never a dull moment during New York Digital Signage Week, not even breakfast! One of the many engaging events is Coffee and Controversy! This annual meet up starts immediately upon serving breakfast at Google's New York City offices in Chelsea Market. It is a panel-led interactive discussion, focusing on topics of interest to the digital signage community. This is only one of many events, some of which we are going to talk about in a moment.
As usual, New York Digital Signage Week is a mix of paid and free events.The official hotel for the event is New York's iconic Roosevelt Hotel, providing great access to all events around the city. For more info on all of the events, registration and hotel bookings, head over to the official page of New York Digital Signage Week 2018! There will certainly be an event you will like in there. And for more about the bigger and most important events during NYC Digital Signage Week, read on!
Video Everywhere Summit by DPAA (Oct 30th)
Another important event during Digital Signage Week in New York is the largest one-day media event of the year! The DPAA (Digital Place Based Advertising Association) Video Everywhere Summit is dedicated to multi-screen engagement. Everyone who's anyone from brands, agencies, media, ad tech, mobile and location data, research and technology partners will attend.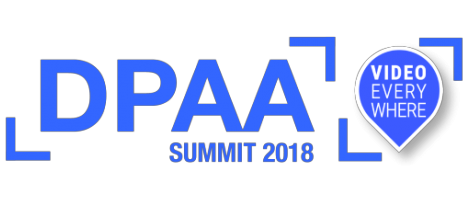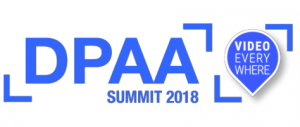 DPAA strongly encourages collaboration between digital place based networks and agencies. It provides standards, best practices and research. Mark the date. Tuesday, October 30th, 07:30 AM, at the Roosevelt Hotel. The DPAA event is not something you'd want to miss!
DailyDOOH Investor Conference During NYC Digital Signage Week (Oct 31st)
Of the many great events at the aforementioned NYC convention week is the DailyDOOH Investor Conference. It is among the larger gatherings during Digital Signage Week. This annual business trends event is for senior executives in the outdoor, digital out of home, digital place based and digital signage industries. As its name suggests, it aims to get investors up to speed with what has been going on in the industry in the 12 months since the last meeting.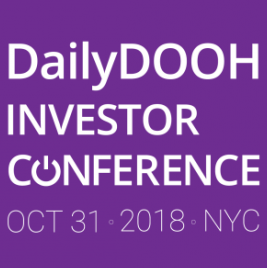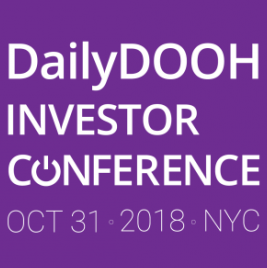 Attend this conference for the latest status of the digital out-of-home industry, especially its newest trends. Wednesday, October 31st, starting at 08:15 AM, lasting until 7 PM is your full dose all things digital out-of-home. Sounds interesting? Learn more about attendees, event location and registration.
Digital Signage Summit Russia (Oct 24th – 26th)
Let us not forget, there is also a whole world outside of the United States. The Digital Signage Summit events take place all around the world at varying times and locations. The most recent Digital Signage Summit across the pond in Europe took place in July this year in Germany. The next in line is in Russia which, you guessed it, takes place this month!
Starting on the 24th and ending on the 26th of October, Digital Signage Summit Russia stands as the leading strategy event for digital signage and digital out-of-home in Russia and Eastern Europe. Over 100 key decision makers of the industry are expected to attend, with over 15 presentations and seminars from market experts. The forum will provide a great opportunity to gain insights into digital signage technologies in retail. Current digital signage market trends in Russia will be discussed at length.


If you're in the area, be sure to stop by! Read more on the event schedule for Digital Signage Summit Russia, and also check out the official Digital Signage Summit site to stay on top of other upcoming Summit events around the world.
Adweek webinar on Programmatic OOH (Oct 11th)
We've mentioned this event in our recent Digital Signage News, but as it's very close, here's another heads-up!
For this particular event, you won't need to book a flight or even leave your office. Coming in soon is the Adweek's "Out of Home Goes Programmatic" webinar on Thursday, October 11th, 1:00 PM EDT (7:00 PM CEST). The webinar discusses how data is changing the face of out-of-home advertising, and the need and power for programmatic advertising. You will be guided by OOH experts from JCDecaux and Neustar.
The webinar is right around the corner, so read all the details you need and put it in your calendar if you choose to attend!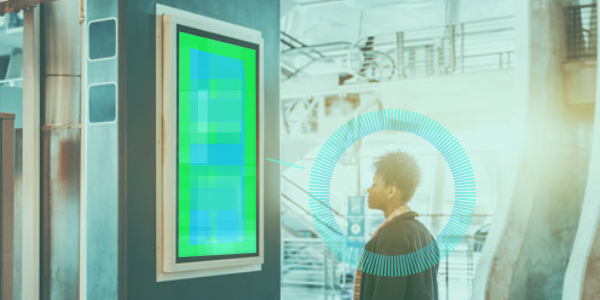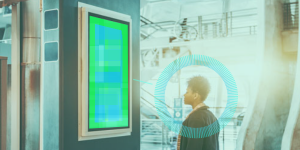 Although the last event in line would be the easiest to attend, be sure to consider attending others as they carry truly remarkable value for any attendee. The clock is ticking, and if you're considering booking your stay in NYC or Moscow, now is the time to do it! And if not, it's safe to say that November will be full of articles and reports on the most noteworthy results of these October events.
That's everything you need to know on any of the upcoming major annual events approaching. And with that, we will see you in March with a similar article for the annual Digital Signage Expo!