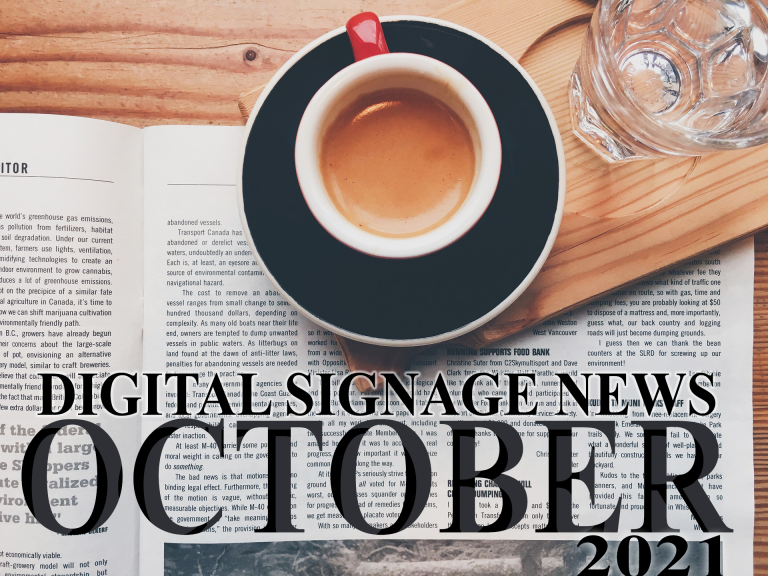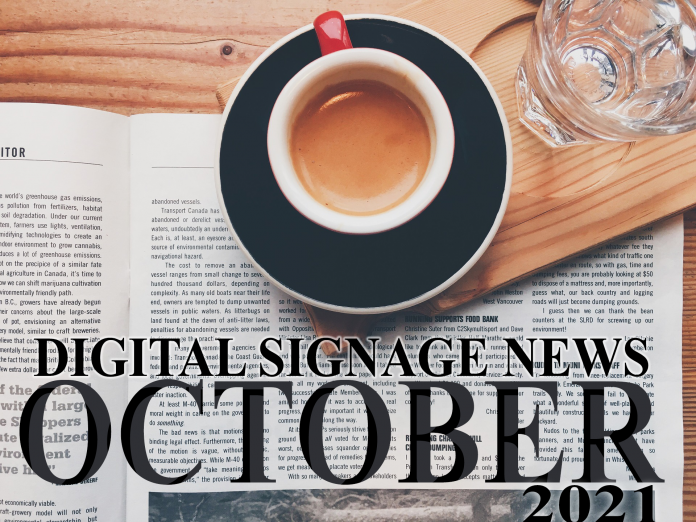 As expected, our approaching the end of 2021 brought us some solid predictions for the year ahead. The outlook is bright, but we should still be on our guard. Back in 2020, we all assumed 2021 would be a fairly stable year of recovery. And yet we met unexpected challenges. Hopefully 2022 will be easier on all of us, like predictions indicate. 
In other news this month, we glance at the highlights of a big event which took place in 2021. We also have one that just opened its registration for 2022. We also had a bit of drama this month, as OAAA stood up in defense of digital signage billboards, disputing and debunking some allegedly unfair accusations against them.
Sign industry expected to recover by 2022
We haven't discussed stats in a while mainly because there was a general consensus that the industry is gradually recovering from the impact of the pandemic. Now, as we revisit this information, we find that forecasts show that the whole of sign and graphics industries are expected to recover fully by 2022, according to the latest Sign Industry Quarterly Economic Report. 
The report assesses two supplier markets: printer and electrical digital signage, as well as two end markets: electric/digital signage and architectural signage. Of course, while the predictions for success in 2022 are promising, it is uncertain what the future holds. If supply chain issues remain troublesome through the year ahead, it is likely the growth and recovery may not be as strong as expected, and will instead be more extended over time. 
Highlights from the DPAA Video Everywhere Summit
The DPAA Video Everywhere Summit puts a focus on Digital Out Of Home as part of a brand's omnichannel marketing strategies. This is the largest one-day event of its kind. The event conference took place on October 12th, in person, followed by two days of virtual events. Here are some highlights from the event!
COVID-19 threw a wrench in the works and forced businesses to go through a transformation in terms of marketing. In order to survive and stay afloat, businesses had to adapt. For instance, Walgreens' marketing was traditional for the most part, but the pandemic forced it to shift to a more one-on-one digital experience.
The connection to the social media world became even more important. However, this is a challenging sphere as you're dealing with an audience which is versed in marketing. Thus, the utilization of platforms such as TikTok offered much potential, but only if used appropriately to successfully engage the digital natives who dominate this field.
The importance of data and creative content has never been greater! It can help brands make their presence stronger. Storytelling is a vital part of creating a good customer experience, but it's particularly useful when delivered with data in mind. Essentially, it boils down to using the data you've collected in order to deliver content flawlessly. During the conference, one description of this data states that it is the oil to the engine. 
ISE 2022 visitor registration open
Integrated Systems Europe was initially postponed earlier in 2021, along with most other events. However, with months passing at an uncertain state of the pandemic, ISE had to cancel. This applied for both Amsterdam and Munich for the year. Visitors registration for the 2022 event is now open, and more information is available on the opportunities coming up!
So far, more than 700 companies have signed up to exhibit at the event. One innovation for the event is ISE's Sound Xperience. This refers to twelve uniquely configured listening rooms which feature audio with depth and clarity. ISE also extended its demonstration areas, allowing visitors to experience multi-technology solutions in real-life setups. Learning opportunities will be aplenty, with many expert speakers, presentations, and discussions.
OAAA defends digital signage billboards
Digital billboards have recently been under legal scrutiny in the Austin v Reagan case. The Out of Home Advertising Association of America responded to the criticisms of digital signage billboards. 
OAAA disputed the fact that off-premise digital billboards present safety or aesthetic concerns. Furthermore, they pointed out that digital billboards are subject to extensive regulations. They are also constructed in a way that is not distracting and unsafe. In OAAA's brief to the Supreme Court, they pointed out the "exaggerated nature of the attack on off-premise billboards," pointing out that the images used against them are misleading. Firstly, the argument is against off-premise signs, yet the example images all involve "indisputable on-premises signs". Secondly, one particular image presented is in fact an uncredited image which appears to be a mocked up stock image, as seen below.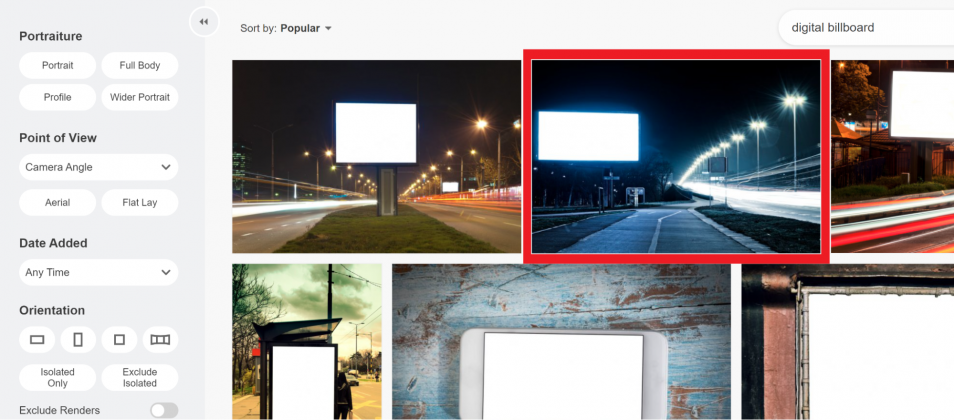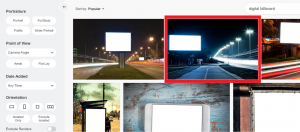 As Billboard Insider comments, the OAAA deserves praise for doing their homework and looking out for the interests of digital signage billboard owners and users. If you're interested, read the full OAAA brief here!
Tips on valuable in-store locations for digital signage
On the OnSign TV blog this month, we focused heavily on bringing you valuable guidelines for digital signage use. One of the more important ones was the set of guidelines highlighting the most valuable locations for digital signage within any store. Without a doubt, for any store out there, the most valuable locations are the entrance, as it gives a first inviting impression, and the point of sale as it concludes the customer's journey. Check out the full article to see the valuable locations in between these two points.
We also specifically zoned in on lobbies and the many ways they can use digital signage to engage the guest. In short, it's an area where your guest spends some time, offering you extra opportunities to engage them.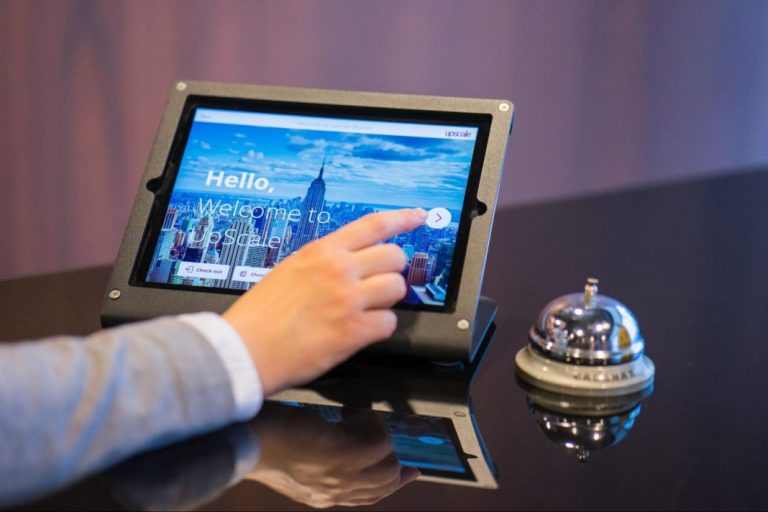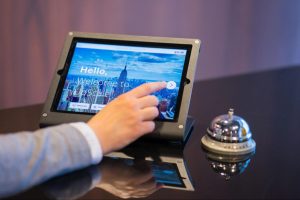 Lastly, we highlighted the benefits and ways to use weather and location in your content, primarily through our apps which were built precisely for that purpose. Test them out, and learn more about the potential of digital signage software for free!