Before we dive into this much-debated topic, we must acknowledge that digital signage and television are both highly successful mediums. Television has been around for generations, and even with the emergence of new mediums and sources of information, it is standing strong. While we can't ignore the fact that its impact has weakened somewhat with the arrival of the internet and on-demand streaming, it is safe to say it still packs a punch in terms of influence.
Digital signage, on the other hand, is a much younger medium. Regardless of its age, it recently wrapped up a decade of consistent growth. It's proving time and time again how easily it can send shockwaves through the world. Naturally, we mustn't ignore the way in which the coronavirus pandemic has affected both of these mediums, Out-of-Home advertising in particular. 
As we remain uncertain how much of a long-term effect the COVID-19 situation will cause, we shall compare these two mediums as objectively as we can, given their consistent behavior throughout the recent years!
Out-of-Home has experienced consistent growth
Outdoor advertising has long been viewed as one of the more successful advertising mediums. Its consistent growth has left traditional media channels in the dust and left a streak of success to be admired. 
As you know, OOH has recently passed the 10 year milestone of consistent growth. This consistency can be easily attributed to its versatility. Relating to OOH, spending in the fields of politics, shopping, banking, and travel is very high, to name a few examples. The Out-of-Home medium also enables advertisers to reach the mobile consumer a lot easier than traditional ones. 
Sadly, the coronavirus outbreak has become an unexpected obstacle which left a severe impact on OOH. Given that outdoor ads draw strength from high-traffic locations, the industry has taken a punch to the gut. It is rolling with the punches though, as even now there are ways digital signage can be used appropriately! As we all hope and wait for the COVID-19 pandemic to eventually lessen (and prepare for the campaigns to come once it does), we can presume that outdoor advertising will continue where it left off.
Location-based marketing is key
This particular feat of OOH holds the ability to place a specific ad, at the right location, at the right time. It also brings possible purchases closer to completion by allowing users to interact with the signage in front of them through their smartphone.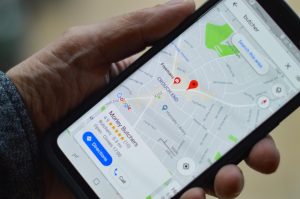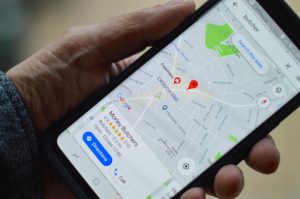 Digital signage has a much sharper focus on location than television. While the reach of television can be vast, it is not as precise. Digital signage reaches smaller audiences, leaving a stronger impact on those who see its message. This allows advertisers to get their advertising more geographically accurate.
Note that these are some of the assets if your location-based digital signage focuses on making a direct profit. Don't neglect other ways of using it, such as enhancing the customer experience, providing other relevant information such as wayfinding, directions, recommendations, and more advantages tailored to the environment around the digital display or billboard!
We've learned to ignore television
When it comes to ads, paying less attention to them is a skill we learn quickly. Online, we almost automatically click "skip" or click the X on an ad banner, even though it's not obstructing our view of an article or a video. It's a habit.
Meanwhile with television, the time for ads is a universal message that it's time to stop paying attention to the TV and go do something else, like grab a snack or quickly go to the bathroom. Even if there's nothing substantial to do, there's always time to check your messenger, scroll through Twitter, or like a few Instagram pictures. 
However, when it comes to outdoor advertising, this habit doesn't form as quickly. Even though outdoor ads have actually been around for longer than television, people take them more seriously. They feel more real and are impactful even if the content isn't anything groundbreaking. An opportunity of OOH advertising lies in unavoidable wait times like at a traffic light, waiting for the bus, or waiting in line at a take out. There are other factors to consider: outdoor ads are longer-lasting than television ads and they're adaptable to their surroundings.
Television is losing its power
In the age of Netflix, YouTube, and the rest of the internet, television isn't as powerful as it once was. It absolutely holds much potential and much of the population watches it. But as it's no longer the only medium of its kind, its impact isn't the same as it once was.
Add to that the high costs of advertising on television and it becomes clear why advertisers turn to outdoor advertising. With television, you invest big bucks to advertise to a mass of people, only a fraction of which contains your target audience. Meanwhile, outdoor advertising offers a more direct path to the target audience. This reach is further refined with technologies such as interactivity and connectivity to smartphones. This isn't only relevant to the geographic location of the outdoor ad but the audience in front of it. Digital signage has the ability to analyse the demographic around it. While this has caused some controversy, it appears to have a bright future.
Displays can adapt and show specific content once a specific group of people approaches it. Furthermore, dynamic campaigns can adapt and display content on an even greater variety of factors.
COVID-19 is keeping more people in front of the television
While the coronavirus outbreak is an excellent example how an unpredictable factor can damage one industry, it also shows how it may have a relatively positive impact on another. 
The positive twist for television in the current situation is that more people are staying home. While the internet has benefited most from it, more people are also in front of their TVs. This results in a greater influence of ads.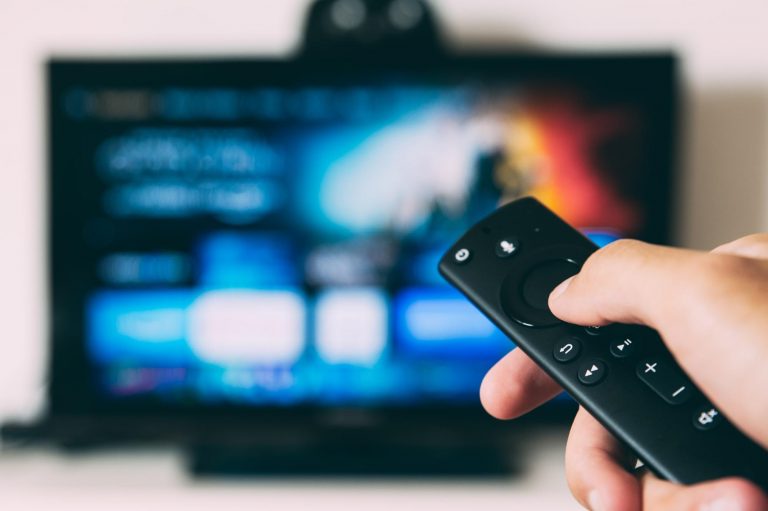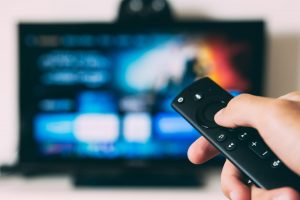 All things taken into account, television is not going to vanish in our lifetime! And OOH won't overtake it as the primary advertising medium. Even though OOH is headed for a bright future, we never know what it may hold for either of these mediums. The coronavirus outbreak is the prime example since its impact could in no way be predicted and we still don't know with certainty how it might affect the world of outdoor advertising in the long run. We'll have to stay home, wait, and see!