QR codes are an excellent tool for consumer engagement. In this day and age it's not an exaggeration that practically everyone uses a smartphone and a vast majority is familiar with most of the capabilities of QR codes. In fact, the pandemic may have acted as a helping hand to breathe life back into the Quick Response system when touchless interaction suddenly became a must. Digital signage software such as OnSign TV offer the ability to generate triggered content on digital signage via QR codes. Take a look at how this is set up!
Essentially, a user scans a specific QR code which in turn directs them to a link. Once they open this link, it takes them to the content you set up for them. At the same moment, this act of opening the link triggers your digital signage to play specific content such as a campaign. While an impressive visual trick, this feature can actually offer a lot of valid uses for a business, especially when it comes to creative campaigns!
1. Special offers and discount codes
There is nothing more engaging than a discount. Combine that with a QR code and you have a memorable and profitable moment for the customer. As they scan the QR code, they receive a special discount or coupon code while at the same time a congratulatory message can briefly pop up on the display. The point here is the delivery as it makes the path to the discount more engaging and interesting. Above all, it will surely be memorable!
Incorporate discounts and special codes through QR codes as part of your larger campaigns plan. We'll focus on this topic in more detail below.
2. Product information
Triggered content is not reserved just for the cool factor. It can also be more focused on enhancing the customer experience from a practical perspective. You can deploy multiple QR codes at once to enable access to a variety of additional information. Smartphone specifications in a mobile shop or available dress sizes in a retail store can be set up as triggered content. Only once the user needs it and scans the appropriate QR code will this information appear and interrupt the current content.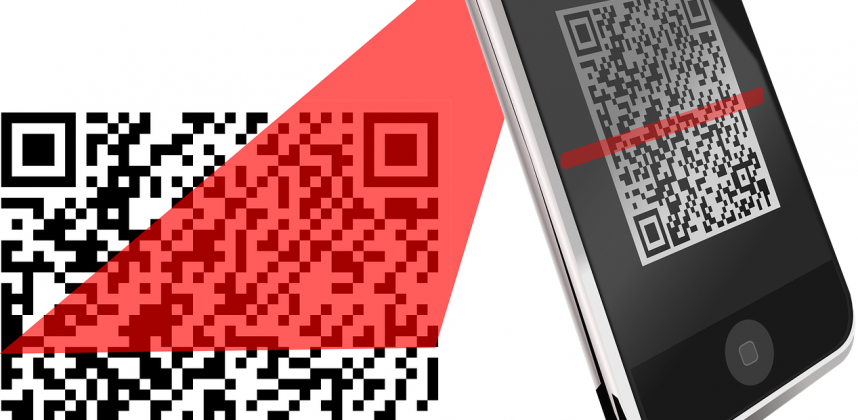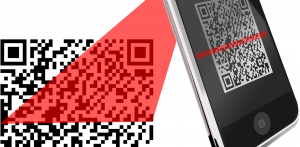 More complex interactivity is an option, too. Users can scroll through the content on the digital display by scanning corresponding QR codes. This is particularly useful for digital menus that change frequently. For instance, a user can trigger content to see the daily specials or other information your average customer would find useful.
3. Wayfinding, instructions, and FAQs
Triggered content can be an excellent tool to provide wayfinding information for a newcomer. Self-service businesses, larger establishments, or even college campuses can set up triggered content to help visitors find their way. 
Primarily, this applies in the literal sense to wayfinding and showing directions to specific locations. Triggered content is a great way to convert a regular low-cost display into an interactive one for this purpose, rather than investing in a more expensive touch screen variant. 
Relevant information depends on each business. If a customer is not getting the hang of the self-service aspect, doesn't know where to go, or how to place an order, you can set up a simple triggered campaign to answer all their questions and tell them what to do next! Examine your client base closely and find ways to provide assistance and answer questions through triggered content. 
4. Entertainment and creative campaigns 
There is a serious amount of potential in triggered content in terms of building campaigns. It's such a fun tool to use for the patrons, and it's quite memorable! Whenever you run a special campaign, incorporate triggered content in some form to make it more interesting. For the holidays, a user could scan one of many QR codes to trigger a holiday cheer, a joke, or just an interesting message.
Staff can also broadcast messages and trigger campaigns as they see fit throughout the day. To brainstorm a bit, a business could change its ambient displays based on outdoor weather. As the weather changes, as it begins to rain or gets sunny, a simple scan of the appropriate QR code can trigger the change indoors. Brainstorm on how you can incorporate triggered content in your own special campaign, especially now that the holiday season is just around the corner!
5. Social media interaction
Another feature of the modern world, social media is bigger than ever. It's important for any business to not disregard the potential of that fact. Here's one idea! Set up a QR code which a user can scan in order to visit and follow your business on Twitter, for example. The moment they scan the QR code, a preview of your social media feed can pop up on the display for a few minutes where everyone can see.
6. Directing users online
Even without the triggered content, QR codes can be a powerful asset to direct users to a particular landing page via their smartphone. Therefor, triggered content can simply act as a complementary element to make the journey more interesting. For example, you can direct a user to your online store in order to expand your reach and build a stronger connection, the same way you would direct them to your social media. 


At the very moment they visit your store, your triggered campaign will show the preview of your webpage. It could apply an automatic discount at checkout for the user who just visited. Any other viewer will immediately understand that they will unlock a discount if they do the same, and will be prompted to engage.
The potential of triggered content depends on your own creativity and the marketing campaigns you come up with. If you have some ideas already, try out triggered content with OnSign TV, for free!