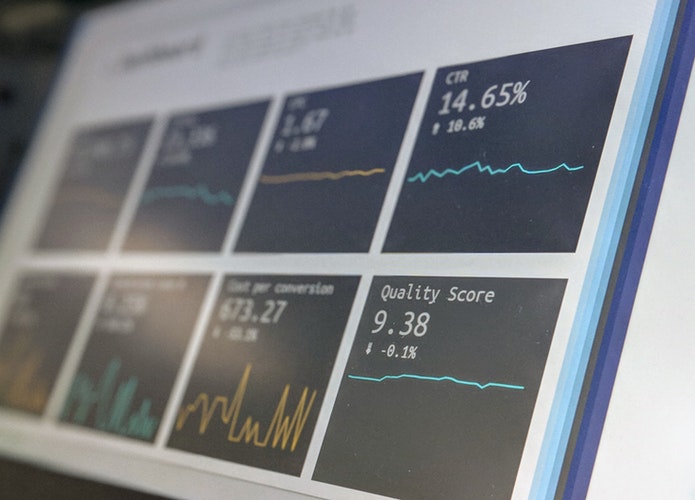 Another year, another triumph for digital signage! No spoiler here because if you thought the digital signage industry would be slowing down, you'll have to wait a long time to see that happen. The industry is moving forward so well that although 2018 provided great results, 2019 is expected to easily surpass them in higher revenue gains.
Speaking of which, if you're curious about what 2019 has in store, take a look at our recent article on upcoming digital signage trends. For now though, we'll focus on past trends, campaigns and events which have left a mark on 2018 as a unique year for digital signage. First in our recap are some of the main technological aspects.
Digital signage technologies strengthen
Some trends emerge in one year, only to fade by the next. However, others evolve from trends to dominating technologies. There are some which have begun their domination in digital signage of 2018.
While common digital signage solutions perform well as always, video walls offer an entirely new experience for everyone. They're quite the feat of technology and highly successful in catching the attention of the viewer. According to the FMI "Video Walls Market" report, the market for video walls is expected to exhibit a CAGR (Compound Annual Growth Rate) of 14.1% by 2027. Its market should rise from a valuation of approximately $3.738 million in 2017 to $13.966 million in 2027.
Another technology with quite a bit of recognition in 2018 are touchscreens as the medium for interactivity. Although they aren't new, they become increasingly more affordable. With advanced software granting them all sorts of new features, they have an even greater interactivity potential. They can act as digital menus or information kiosks. Touchscreens are a simple solution which offers many possibilities.
Shock of the year: Feces on McDonald's touchscreens
While 2018 had several news as well as the occasional scandal in the digital signage world, ranging from company mergers to lawsuits, this one takes the cake. Just as we thought the year was going to wrap up nicely, in November we got hit with news that McDonald's touch screens for ordering food had fecal matter on them.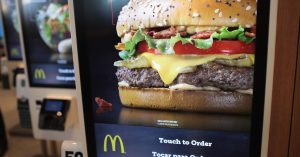 A study by UK newspaper Metro found gut and fecal bacteria on touchscreens in all of the chain's restaurants it surveyed. It took samples from screens in eight branches, and found they all contained coliform bacteria. "We were all surprised how much gut and fecal bacteria there was on the touchscreen machines. These cause the kind of infections that people pick up in hospitals," said Dr Paul Matewele, senior lecturer in microbiology at London Metropolitan University.
A McDonald's spokesperson said in an emailed statement: "Our self-order screens are cleaned frequently throughout the day with a sanitizer solution. All of our restaurants also provide facilities for customers to wash their hands before eating."
Hopefully, other restaurants focus more on the aspect of hygiene in self-service. Either way, your mother knew what she was talking about when she told you to wash your hands before dinner.
Thanks to digital, billboards are back on track!
Who says you can't teach an old dog new tricks? Here's one example! Billboards fall under the category of traditional advertising, but by embracing digital technology, billboards have seen an impressive revival. In fact, OOH (including billboards) is the only traditional advertising sector to see growth according to projections for 2018. And indeed they have!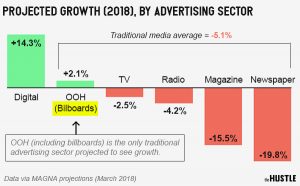 Billboards aside, we can also see that digital advertising easily triumphs over all. Any medium of advertising adapting to it will certainly see the benefits, digital billboards being the prime example here. That is why digital signage reigns supreme to any other method of traditional advertising.
2018 brought us amazing campaigns
With each passing year, more technology, innovations and ideas emerge. All of these combined usually result in pretty amazing campaigns. In 2018, there was quite a bit to see!
McDonald's did fail in the aforementioned scandal, but their weather reactive campaign was a success! This campaign relied on a digital billboard to show weather forecasts through their staple food items. A burger represented a sunny day, a bag of fries represented rain etc.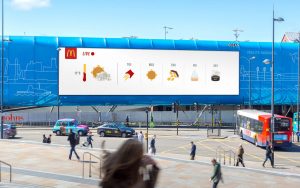 Other amazing campaigns include the "World Oceans Day" campaign which had a life-size wave consisting entirely of plastic, thus highlighting the impact of pollution on the seas and the life in them. Then there was "Project 84" which showcased the fact that in the UK on average 84 men commit suicide each week.
Another life-changing campaign quite literally aims to save lives by helping ambulances reach their destination as quickly as possible. With the "Emergency Route", JCDecaux used digital roadside billboards to notify drivers ahead of time of approaching emergency vehicles behind them. Drivers have more time to free up a lane and allow the ambulance to pass through faster.
Granted, most drivers will always do their best to move aside and allow the ambulance to pass, but in dense traffic areas, they might not see them as obstructed by other vehicles. A few minutes of notice ahead of time can truly mean the difference between life and death.
Value of CMS increasingly recognized
Not too many years ago, to most it wasn't clear what a content management system (CMS) was. It wasn't clear how it worked and what its benefits were. We can certainly say that at the moment digital signage software is a must for any digital signage owner. The versatility of the software has increased quite a bit. All of the campaigns and examples above are certainly proof of how important CMS is.
Not everyone needs software that can manage thousands of screens and use advanced features. Some owners simply want the ability to rotate content. They can easily find the software to suit their needs. And so, another year passes where CMS develops further to suit the demands of any campaign you can think of. Today digital signage is more affordable, adaptable and accessible than ever!