With another month behind us, we move closer to year's end. There will be plenty of time to focus on an overall review in the final months of 2019. For this month though, we've gathered a little bit of news from everywhere.
As we've recently talked about cities opposing digital billboards, one business found a noteworthy solution to this matter you'll find quite reasonable. Furthermore, in this month's review, you'll see a case of a digital advertising company willing to reject money-offering behemoths as they wish to give smaller businesses the upper hand. You will also see the rare occurrence of an instance of OOH sales slowing down. Though, they'll likely not stay that way for long. And to wrap things up, we say goodbye to warm weather with a 'cool' campaign from the summer of 2019.
Here we go! 
Public infrastructure in exchange for digital billboards
The topic of digital billboards and cities/people opposing them is not new. As you may have read in last week's post, the issue of floating billboards on New York City's waterworks finally drew to a close. But the matter persists in other cases where cities or states oppose digital billboards, unable to find a solution. 
Catalyst Experiental's CEO, Thaddeus Bartkowski, took a unique approach. His company focuses on building modern public infrastructure in exchange for permission to put up digital billboards. In Buck's County, in exchange for putting up two digital billboards, Catalyst Experiential is building a dog park. In New Jersey, for three billboards, they're building a $3.8 million emergency service building. It is likely that this method of putting up digital billboards will become more common as it provides a valuable trade-off without causing an overwhelming number of digital billboards.
"We'd turn them [McDonald's] down"
Clearglow, a Lancashire advertising company, offers a digital billboard which reaches up to 1 million people daily for under £13 per day. Initially, you might think there's a catch, given that advertising on such a billboard would cost hundreds, if not thousands of pounds. But with their LED billboard on Bury New Road in Manchester, the company wants to provide smaller businesses an opportunity to reach more people.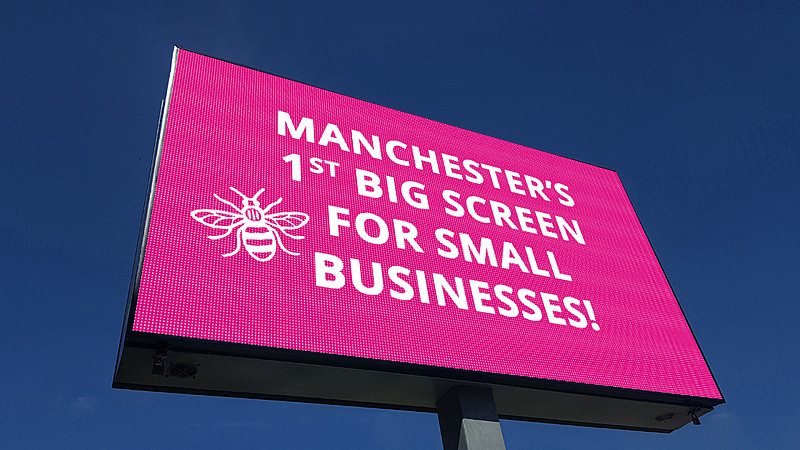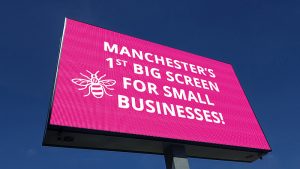 The managing director of the company, Kristian Ball said: "Even if McDonald's called us tomorrow and offered £20,000 to advertise on the screen, we'd turn them down."
He further explained that LED billboards in the city primarily displaying national brand content says a lot. With slots on digital billboards costing so much, smaller local businesses simply can't afford to advertise. 
Geopath becomes one of the Innovator Awards finalists
The not-for-profit organization Geopath focuses on providing measurements of billboards, transit ads, and street furniture. Overall, it has long been a trusted source of information in the OOH industry. Recently, Geopath announced it was selected as a finalist for the 2019 Street Fight Innovator Awards 'Best Analytics Platform'.
Kym Frank, the president of Geopath, said that "having the capability to bring more granular audience measurement and unified metrics across all formats simplifies OOH planning, buying, and analytics processes, and we are thrilled to be recognized for our innovation."
Winners of the Street Fight Innovator Awards will be announced on November 14th. Be sure to visit the official website for more information.
India's OOH impacted by economic slowdown
The latest reports confirm that India's economy is going through a rough patch. And the country's economic slowdown can be perceived on OOH platforms of all types, or rather, lack thereof. The overall OOH spending has dropped by up to 15%.
An independent consultant, Indrajit Sen, added that besides the overall occupancy dropping by up to 30%, many existing campaigns have been delayed, paused, or shortened. 
The effectiveness of OOH advertising, digital or traditional, has not been brought into question. As the economic slowdown lowered domestic consumption, certain businesses such as the auto industry (No.2 spender) had to cut down its spending through OOH. However, "outdoor will bounce back simply because of its cost efficiencies," said one Suvankar Sen, the executive director of Senco Gold & Diamonds.
The hotter the day, the cheaper the shake
To wrap things up, let's take a look at one creative and pretty cool digital signage campaign. This summer, in several major cities in Poland, Burger King experienced a boost in sales (13%) of their Oreo Shakes.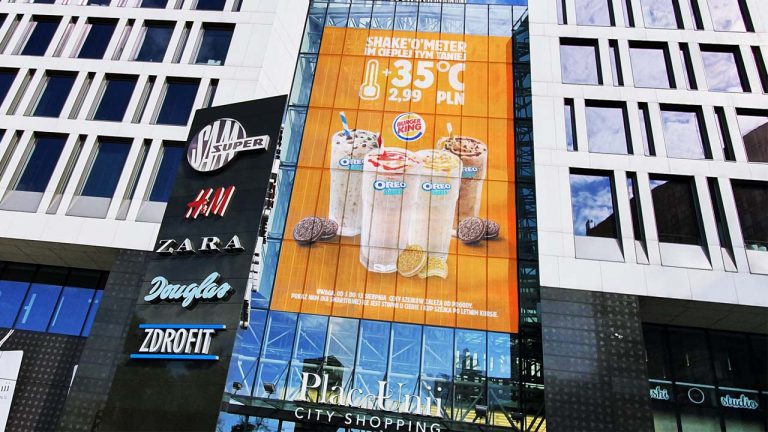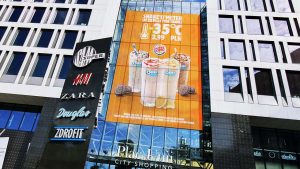 Their DOOH displayed an adjusted price for shakes depending on the temperature outside. If the temperature rose over a moderate 25°C, a shake would cost 5.99 PLN, roughly 1.55 USD. It would then further go down once the temperature rose above 30 degrees (4.99 PLN ~ 1.30 USD ) or 35 degrees (2.99 PLN ~ 0.80 USD). If the temperature peaked at 40 degrees Celsius, shakes would be free!
On this cool note, we wave a final goodbye to Northern summer and any warmth provided to us this mild fall. Now we embrace the upcoming chill of the winter to come. We've already discussed the need for preparation for the upcoming holiday season to give you a head start, but stay tuned as more guidelines and news for the year's end await!