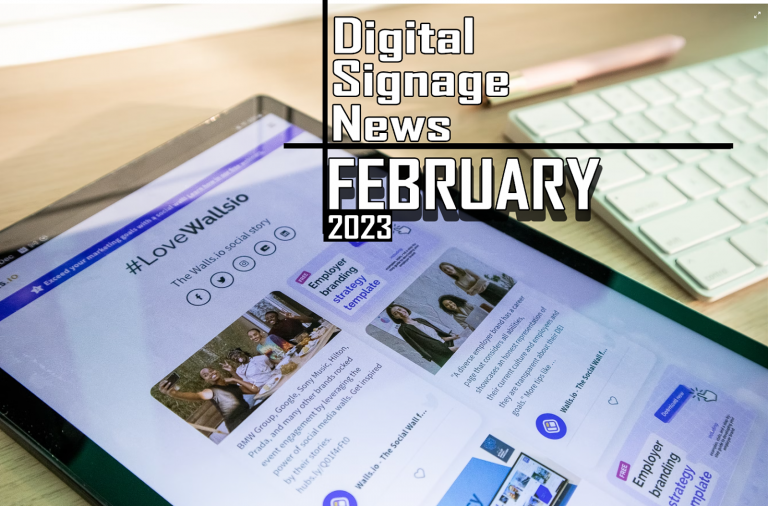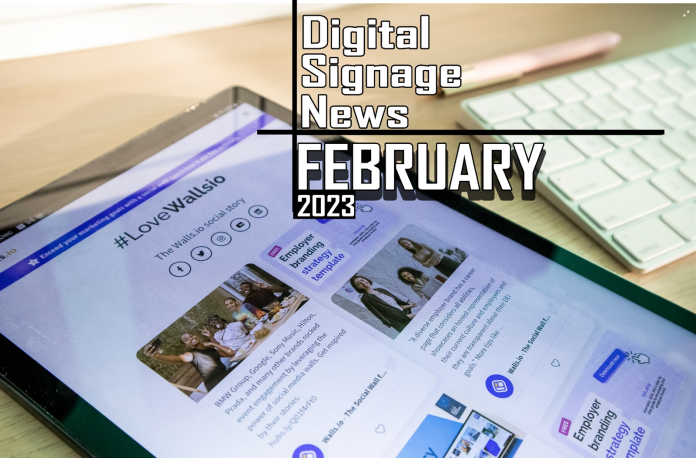 The shortest month of the year is quickly coming to an end! But regardless of its length, it brought us big exciting news from the digital signage world. The much-anticipated MSG Sphere release has been announced. Then, we had the pleasure of attending ISE 2023, which was a big success! Before we dive into those particular details, let's take a look at a recent Forbes article which provided a bit of insight into using the appropriate format of advertising for certain industries. 
Which Out-of-Home ad format is best for your industry?
Forbes recently published an article focused on finding the right Out-of-Home ad format based on the advertised industry. You'll quickly discover there is a variety of formats to choose from, once you start compiling the content for your next campaign. An OOH ad campaign can be as loud or as simple as you wish. The trick is nailing the choice for your industry. 
The basics cover the pricing, location, demographic, and the goals of the campaign, among other things. Furthermore, the visual aspect of a campaign is particularly dependent on the industry. For instance, OOH that focuses on fashion should be vibrant, eye-catching, and loud. For music-based advertising, the visuals depend on the genre of music advertised. Country music advertising targets a different audience than rock, for example. Check out the full article for more examples!
MSG Sphere release coming in 2023!
In March 2022, we talked about the giant LED-covered orb in Las Vegas. It's been several years since construction began. Expected to be the biggest HD LED screen on the planet, the MSG Sphere will have around 600,000 square feet of programmable lighting. The latest news on its release states that the venue is scheduled to open in the fall of 2023. The MSG Sphere will launch with the Irish rock band U2 performing a series of live concerts.
While there is yet no specific date set for the venue opening, above you can see the ad announcing the MSG Sphere release this fall.
LA Times editorial makes a stand against digital billboards 
Earlier this month, the Los Angeles Times made a stand against new digital billboards arriving on the streets of the city. This editorial came a week after the Metropolitan Transportation Authority's (MTA) Board of Directors approved a plan to put up as many as 93 digital billboards next to communities and freeways in Los Angeles.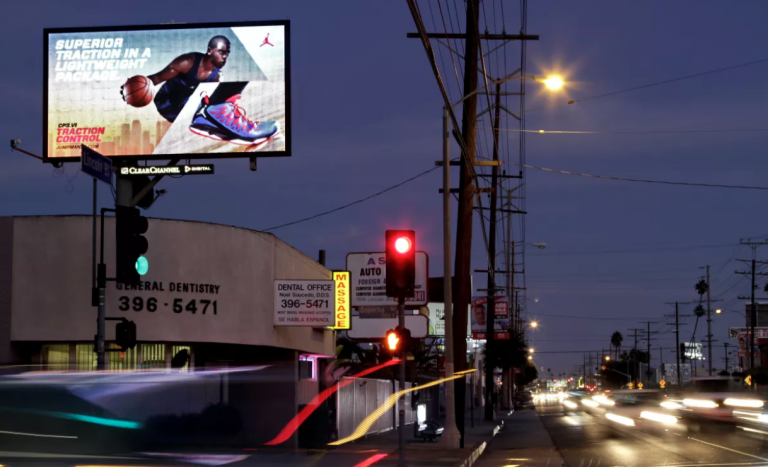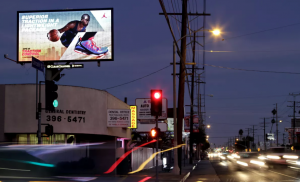 While it's claimed this approval is intended to be a public service to provide commuters with data on road conditions and transit alternatives, the LA Times's perspective is that it's just an excuse. In fact, according to the LA Times editorial, it's all about money and the potential to earn millions from advertising in the coming years.
The editorial further highlights that dangerous driving in LA is already a problem. Adding more billboards may make the issue worse. Digital billboards can indeed be a powerful tool to spread powerful messages to large audiences. But is this truly the case where adding more digital signs can only make matters worse? Read more about this, along with other details of the proposed deal, in the Los Angeles Times!
ISE returns with a bang
ISE 2023 gathered more than 58,000 attendees from 155 countries. Mike Blackman, Managing Director of ISE, said he's pleased to see such a large number of visitors, as well as plenty of inspiring content and features at the event. The visitor list includes high-profiles such as the King of Spain and the President of Catalonia.
Their attendance, he says, added both a royal and a political seal of approval to the show. Even without them, ISE 2023, the second edition of ISE since moving to Barcelona, was a statement comeback. The record attendance of 82,000 in 2019 was not surpassed this year, but it's still safe to say ISE made an impressive return in 2023 after the pandemic!
OnSign TV at ISE 2023!
For OnSign TV, we had the pleasure of exhibiting at ISE with our very own booth for the first time ever. More importantly than acquiring new customers, ISE is one of the dates throughout the year to come together with partners and showcase new features. Let's hear Jeff Hastings, CEO of BrightSign, who by no coincidence exhibited right next to our booth:
Among the many people coming by our booth was Dave Hynes from Sixteen:Nine again. Dave included OnSign in his Day 2 recap of the event, which you can check out here. 
We look forward to exhibiting at ISE and meeting everyone next year again, if not sooner!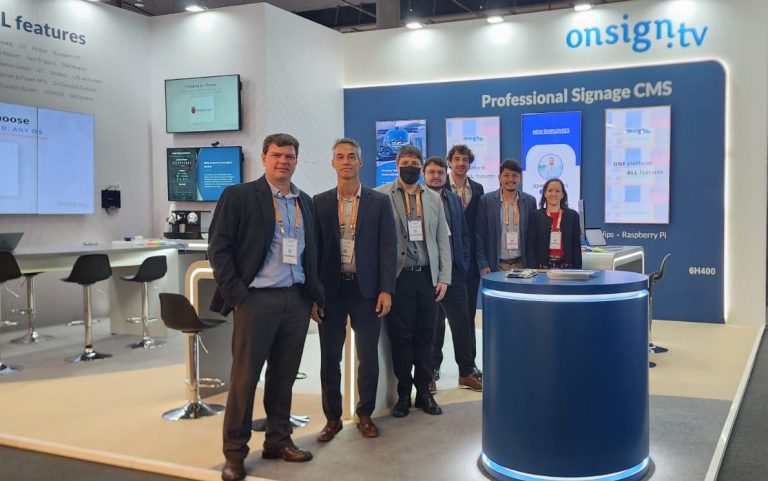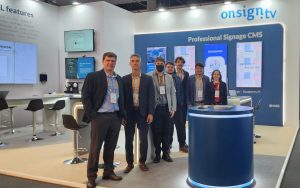 LCD vs LED displays
This month on the OnSign TV blog, we covered some main differences between LED and LCD displays. It can be a useful bit of information when looking to invest in new displays. Firstly, it's important to know which of the two offers superior quality. But we can't neglect the factor of price! Sometimes, it's appropriate to sacrifice certain benefits that won't be needed anyway. 
Read more about this topic to get all the details. Meanwhile, we look forward to what other exciting news we run into by next month's digital signage news set!