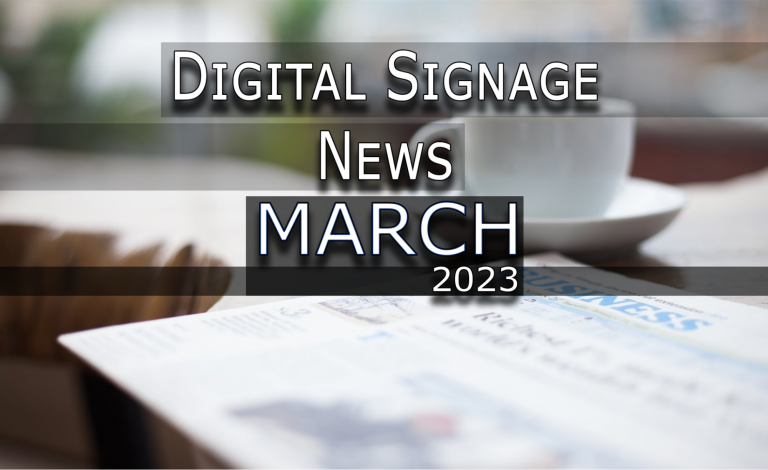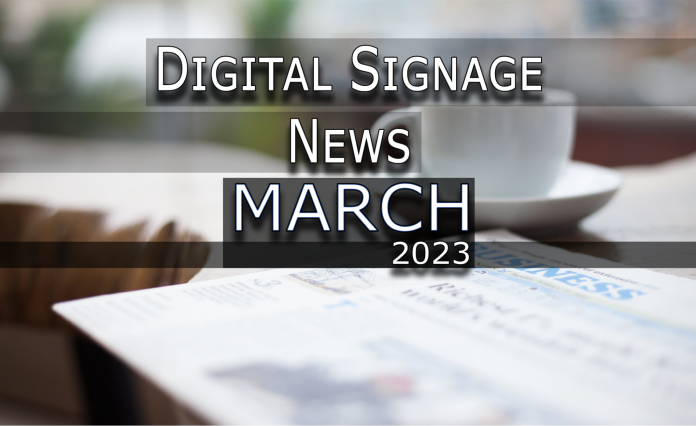 The first quarter of 2023 is behind us! As usual, at this time we get a clearer insight of what the three-months old year is going to hold in stock for us. We also saw promising research supporting the ability of outdoor advertising in influencing consumers' actions in the real world. Furthermore, additional information about the potential of AI in the digital signage world continues to emerge. We'll discuss future investments in digital signage, along with a very dazzling use of digital displays. It will surely make you pause to take it all in, so let's start!
The largest LED maze in the world
This month we got to see a premiere in the world of Out-of-Home. It is an immersive digital installation done as a maze! Composed of 1,110 square meters of LED panels, this installation was set up by Ouchhh, an independent creative media agency. They were invited to help mark the 2023 Taiwan Lantern Festival in Taipei.
This is the first time the world has seen such a colossal data sculpture in the form of a maze, with imagery generated by AI. In the 19 days the Taiwan Lantern Festival took place, 200,000 people experienced the installation first-hand. The imagery was generated in real time by AI, using various sources of data as a basis. The way this data is extrapolated and presented is intriguingly complex and, if you're interested, read all about it over at Sixteen:Nine!
Research supports OOH drives real-world action
Exciting data emerged this month from a report by Morning Consult and OAAA (Outdoor Advertising Association of America). It is indicating just how much Out-of-Home ads drive responses in the physical world. One of the more important key findings is that nine in ten adults noticed an Out-of-Home ad recently. Furthermore, 78% of them engaged in some way via their mobile devices. They either looked into the product in question or the advertiser. 
Regarding direct real-world actions, 43% of those who noticed an ad containing directions ended up visiting the business within 30 minutes. "Out of home advertising has a massive, geographically unique reach, meeting consumers in the moment and enhancing their journey," said Anna Bager, President & CEO of OAAA. This research also showed the importance of inclusivity and representation of diversity of the population. Read more on the official OAAA website.
2022 global ad spend up, slowing down in 2023
For several years already, we have been paying additional attention to global ad spend, marketing, and the strength of the Out-of-Home industry. As any other industry, we keep waiting and welcoming any sign of recovery from the challenges set by the pandemic. Thankfully, recent reports by PQ Media provided good news, noting that global ad and marketing spend grew 7.9% in 2022. Global and US market growth was driven by significant expansion in 35 of 45 media channels tracked by PQ Media. Among these is Digital Out-of-Home media.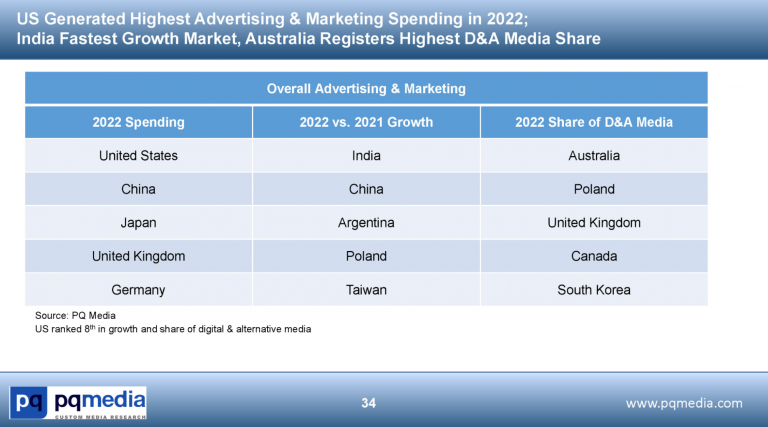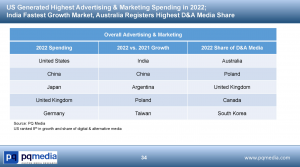 It is important to note that the US market experienced a slowdown in the second half of 2022. This happened due to a myriad of macroeconomic challenges. As a result, the first quarter of this year produced humble results. "But, while we expect slower full-year expansion in 2023, fears of a broad-based global recession have subsided somewhat," said PQ Media CEO Patrick Quinn.
The potential of AI in digital signage
2023 is bound to be the year the potential of AI truly set off as everyone is talking about it! In some aspects, it might all be happening too quickly with new potential and tools seeming to emerge every day! For the digital signage world, there are quite a few AI tools out there worth keeping an eye on. Take a look at a recent post by Dave Haynes, discussing the topic of AI in the digital signage world in more detail. For a start, you'll find a list of AI tools which could prove to be useful in a modern digital signage world.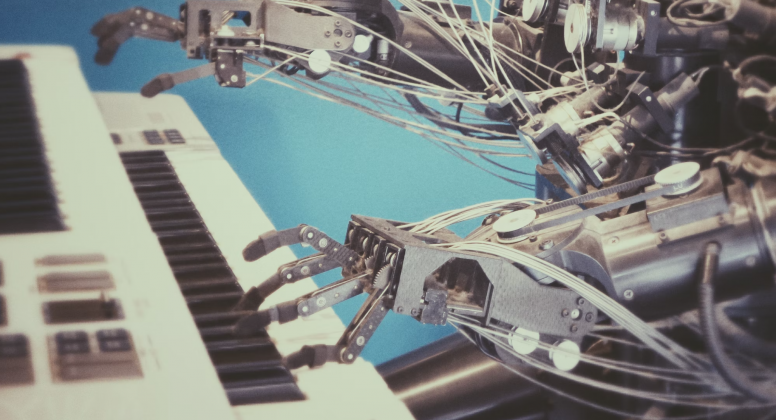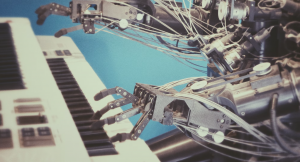 These include adaptations of Chat GPT of course, along with several logo, image, and even website generation tools. As we'll undoubtedly see with time, the world of AI will become more polished and accessible with each passing day. Tools like these are only a foreshadowing of what is to come as AI continues pushing forward. Read more about the potential of AI when combined with digital signage. 
A few things to know before buying new displays
This month on the OnSign TV blog, we discussed future hardware investments! As you expand your business and tap into the full potential of digital signage, you will undoubtedly look into purchasing new equipment. With that in mind, we've compiled a short list of the most important features to consider when investing in new digital displays! These cover the basics, such as resolution and the necessity for extreme brightness. However, we also considered the content which will appear on your displays and that the more expensive displays are not necessarily the best choice for you.