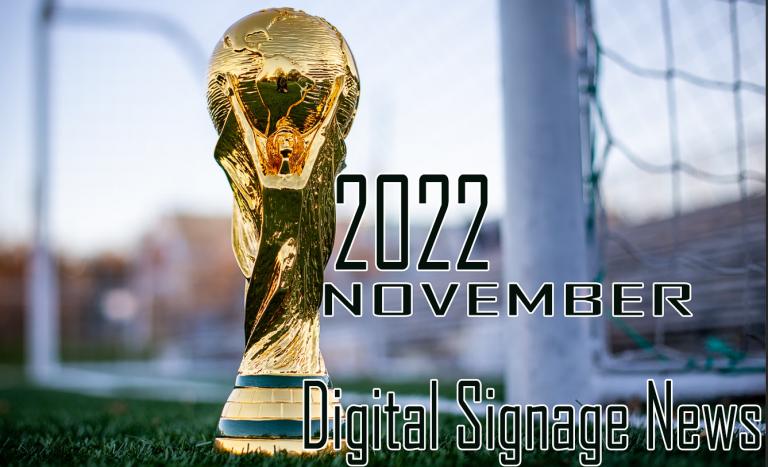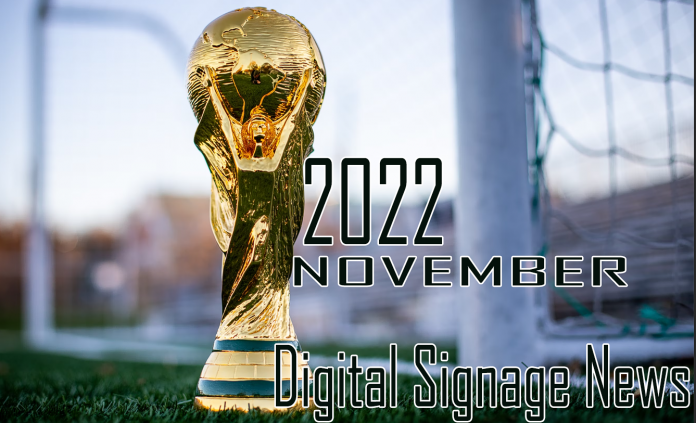 The end of November is here, and the end of 2022 is not far away anymore! As we usually do at the end of the month, let's take a look at exciting news from the digital signage world! This month, this includes a grand celebration of successful innovations. Also a glance at how the much-awaited Digital Signage Experience event did. Lastly, in time for the largest sports event, OnSign TV released brand new World Cup apps, ideal for any business with an audience of sports fans.
JCDecaux celebrates 40+ years of innovation
This month, JCDecaux celebrated over 40 years since the innovation of their self-cleaning public toilet. With more than 2,500 units in 28 countries, these toilets have an estimated total of 31 million users every year. 
JCDecaux installed the first self-cleaning toilet in Paris in 1981. Since then, much has changed and this innovation has consistently improved. In 1993, the self-cleaning toilet became accessible to people with reduced mobility through voice interactions as well as braille. 13 years later, in 2006, these toilets became free in Paris, resulting in a significant increase in use. 
The advancement didn't stop there! JCDecaux plans to deploy and upgrade existing units in Paris, lowering wait time, increasing efficiency in disinfection, and enhancing capacity, availability, and comfort. Water and electricity consumption will also go down.
DSE 2022 was a success!
The much-awaited Digital Signage Experience 2022 took place this month. It was quite exciting as the industry got back to the familiar ground of innovation and digital signage tech DSE is so known for. According to feedback, the event was a success and a pleasure to attend. As you may know, DSE took place simultaneously to LDI and XLIVE as an enhanced offer for attendees. While these events offered more chances to see new things in the industry, the experience as a whole may have been quite a lot to take in.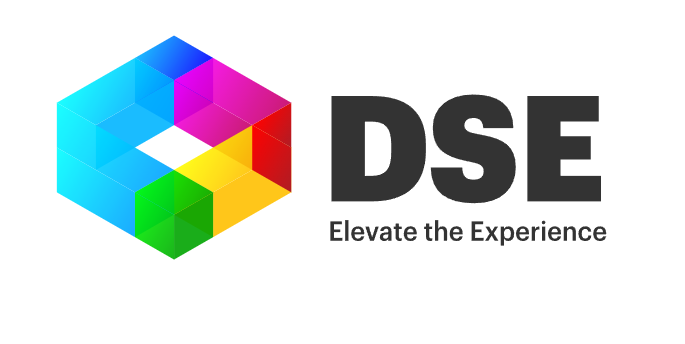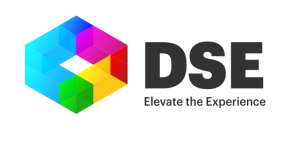 More importantly, this year's winners of the DIZZIE awards were announced, spanning across 14 categories. This includes Digital Signage Content of the Year, and Digital signage Experience of the Year awards. 
LG Display debuts a stretchable display
This month, LG Display debuted a stretchable bendable microLED display. A world first, it is described as easily-attachable to surfaces such as skin, clothing, furniture, automobiles, and aircraft. While currently a niche product, this sort of innovation opens up new possibilities in fields of fashion, wearables, mobility, and gaming.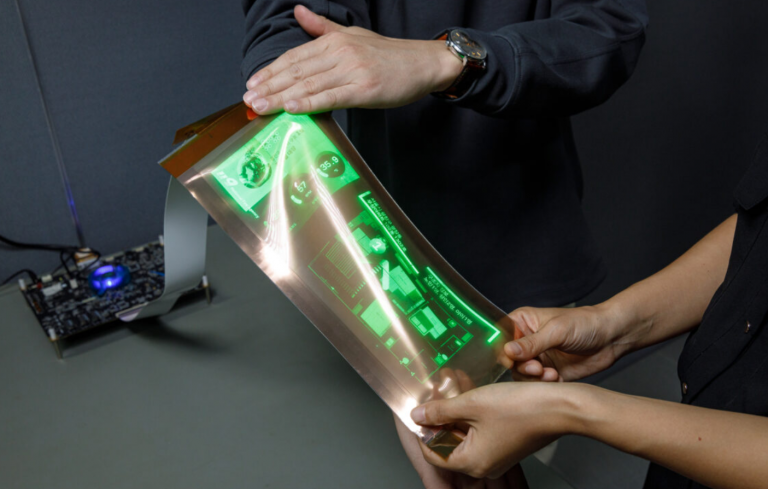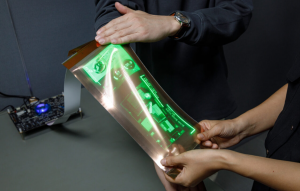 The 12-inch display has rubber-like flexibility, allowing it to stretch up to 14 inches. We shall see if this sort of tech becomes more common in the digital signage sphere. If so, it is likely that this type of product would be used on curved surfaces where ordinary displays don't do the trick.
NHL's glitchy dasher boards upset fans
This season, the NHL deployed new digitally enhanced dasher boards and learned a harsh lesson about the challenges of digital signage. These new boards resemble the traditional ones sports fans know. The dasher boards are supposed to show various ads from diverse advertisers. Alongside these are occasional ads that take up all boards at once for a specific advertiser. While a good idea on paper, this upgrade might need a bit of tweaking, given the drama it recently caused. The issue gets worse when glitches come into the mix.
Hey @nhl if this is what the digital board ads are going to look like, outlaw digital board ads immediately. This is ridiculous #LetsGoOilers pic.twitter.com/1c5aB09l4J

— AntiMacro (@AntiMacro) October 13, 2022
Fans sounded off on social media saying that if this is the future of advertising in sports, they don't want it. Some described the sensation of observing them to be equivalent to motion sickness. Others even said they might stop watching altogether if something doesn't change! Meanwhile, we can't help but feeling bad for the players as it surely affected their focus even worse than it affected the fans. 
NHL Chief Business Officer and Senior Executive VP Keith Wachtel described these ads as the ideal opportunity to enhance ROI and upgrade traditional ads. He added: "We're constantly observing games and other advertisers' executions, and scrutinizing our own work. We want to utilize the full extent of the format—regardless of what the message is—without negatively impacting fans' viewing experience."
Dynamic Composition + World Cup apps!
This month on the OnSign TV blog, we talked about the Dynamic Composition and how to use its potential to the max! Alongside the article, don't forget to visit our YouTube channel where we did a step-by-step guide on the Dynamic Composition. Don't forget to subscribe to get new updates and tips!
Additionally, as the 2022 World Cup kicked off this month, OnSign TV released two new World Cup apps for keeping track of scores and standings. Effortless to set up, you will currently find them under the Featured apps, as well as the Sports tab.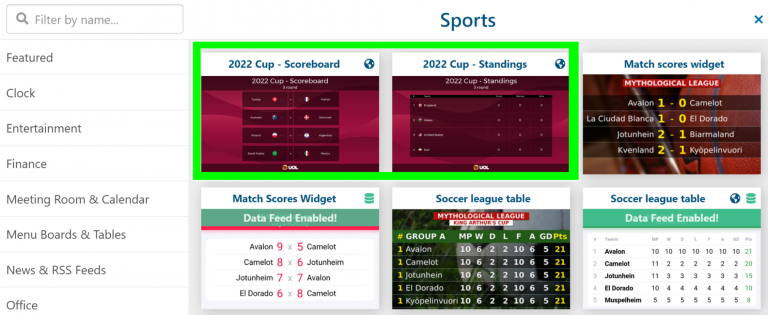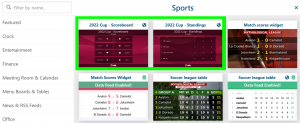 That wraps up November 2022 as we excitedly enter the final month of the year. Given all the events happening, including the World Cup and the upcoming holidays, it's sure going to be a grand month of news ahead of us!
Cover image by Rhett Lewis.