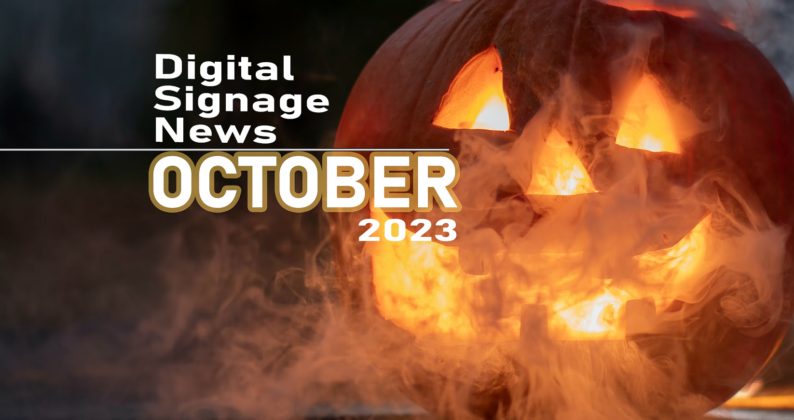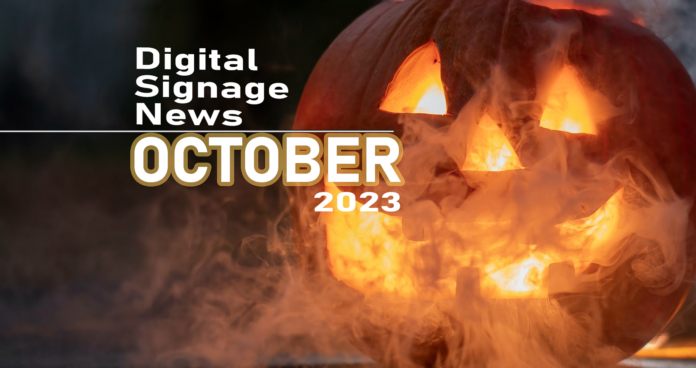 The spookiest month of the year is drawing to a close! Apart from the Halloween festivities and plenty of opportunities for digital signage uses, we witnessed informative news from the field of technology. There's also a note or two on the future, the market share of the industry, free access to this year's invidis yearbook, as well as the impact of 5G on the world of Digital Out-of-Home. 
OOH media industry stuck at 5% ad market share
Why is the industry stuck? Is there a way advertisers in the Out-of-Home world can help nudge the 5% digit higher? Rick Robinson from PJX Media sat down with Ian Dallimore, the VP of Digital Growth at Lamar, to talk about this matter in a recent podcast episode.
Ian pointed out two main reasons why the Out-of-Home industry can't seem to get past the 5% hurdle. Firstly, there is a consistent lack of a unified voice. Social media platforms such as Instagram, YouTube, and TikTok are great examples of a unified language and layout to both the viewers and advertisers. Meanwhile, Out-of-Home companies often act as individual screens which are unrelated not following a shared path. This makes it difficult for brands to navigate the medium effectively.
The second matter is the unused potential of creative storytelling. Ian believes that the Out-of-Home industry needs to focus on this aspect to truly engage consumers. Context of the outdoor ad is very important, too, and it offers much potential that goes often unexplored. By delivering relevant and contextual messages, the industry can better connect with consumers and drive growth. By working together and tapping into the creative side of outdoor advertising, the industry will certainly overcome its challenges and expand its share in the advertising market.
The impact of 5G on Digital Out-of-Home
Speaking of industry growth and development, a recent article on the AdExchanger blog covered some exciting ways 5G connectivity will transform the Digital Out-of-Home landscape. With 5G, DOOH screens are able to deliver immersive content faster and more seamlessly. This immediately unlocks the possibilities of games, videos, augmented reality, and virtual reality to everyone. 
Easier connectivity and speed makes it accessible to interconnect multiple devices. This particular benefit is bolstered by the fact that the costs of digital displays have been dropping for years. They're more readily available to digital signage users! They can place more screens in more places. With that advantage, businesses can apply new uses for displays. For instance, interactive digital signage can enhance the customer experience at key pain points, such as long queues. In essence, most benefits of digital signage will remain the same. With 5G in play, however, they become much easier to reach!
A refresher course on pixel pitch!
Samsung posted a very useful article on their INSIGHTS blog which discussed pixel pitch. It's certainly worth a read if you plan on investing in digital displays, to ensure you make the best choice possible.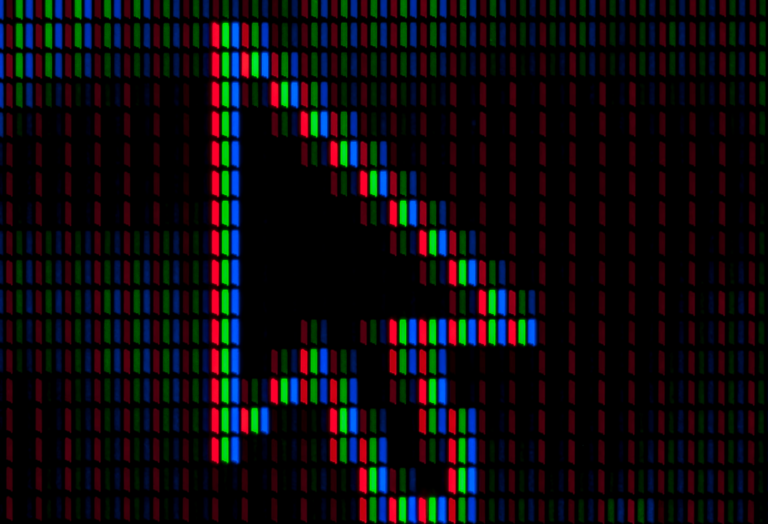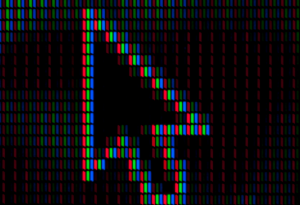 Pixel pitch refers to the distance between light pixels within a display. Most buyers of digital displays know this, but many also make the mistake of overspending as they don't consider the ideal pixel pitch best suited for their needs. For instance, Samsung notes the best rule for determining the ideal pixel pitch is to equate 1 millimeter to 8 feet (about 2.4 meters) of viewing distance. This means if the viewer is expected to be 20 feet (about 6 meters) away from a display, a pixel pitch of 2.5 millimeters is sufficient for high quality visuals. 
Finer pitch, of course, means better close-up viewing. But if the majority of your viewers will observe the display from a distance, there is no need to waste money on the more costly option. Instead, it's better to purchase multiple displays with a lower pitch to achieve the best results!
The 2023 invidis yearbook available for free!
Sixteen:Nine shared a highly valuable source of information for anyone interested in quality research of the Out-of-Home industry. It is the annual invidis digital signage yearbook which is entirely free for download. The publication contains around 200 pages of studies, stories, analyses, and market data. The invidis yearbook 2023 studies supply and demand in the European and global markets.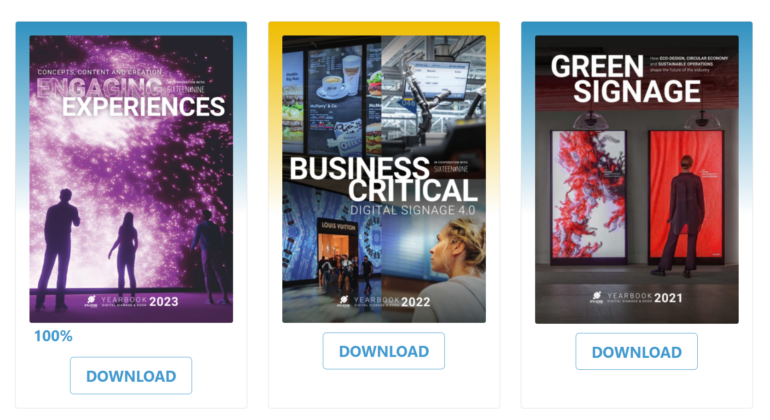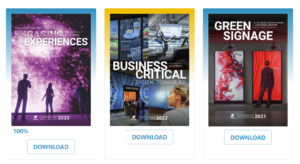 As the first page of the yearbook proudly states, it was not written by Generative AI but rather by industry experts. It does, however, discuss Generative AI and Chat GPT in particular. Among other things, the invidis yearbook explores environmental and sustainability issues. Do's and don'ts of content creation are also a big topic, as is the future of programmatic DOOH.
Digital signage in cultural establishments
This month on the OnSign TV blog, we covered some exciting uses for digital signage in different environments. Given the month, it only made sense to bring out Halloween tips on décor and practical uses of digital signage. More important, however, was the use of digital signage in cultural establishments such as museums, galleries, and libraries.
The standard uses of digital signage apply. Current events, wayfinding, welcoming, and overall enhancing the customer experience. But with museums, for instance, there is the possibility to transform the experience entirely by providing additional information about exhibit pieces through interactive displays, and even transparent technology!