Are you looking for a robust and reliable 10″ Android display to expand your digital signage network?
The Philips 10BDLl3051T is the device you are looking for!
Tailored for digital signage, the just launched 10" Android display features an integrated mounting bracket so you get a bundle with all hardware you need in a box. Packed with connectivity options, the 10BDLl3051T features WiFi, Bluetooth and even PoE (Power-over-Ethernet). PoE is a great if you are looking for an easy and reliable way to connect and power many devices across a wide installation.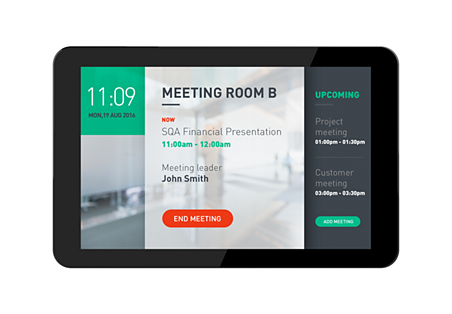 The 10BDLl3051T is fully supported by OnSign TV and is a great fit for companies looking to present Meeting Room calendar and booking.
Advanced Features Compatible
OnSign TV has been closely working with Philips to ensure full software and hardware integration. This means you will be in good hands if choosing OnSign TV and the Philips 10BDLl3051T.
Beyond traditional software, OnSign TV also enables advanced device remote management:
Remote view
Remote control
Remote reboot
Detailed log
Interactive campaigns
Finally, the device offers a great cost and is backed by a Philips 3-year warranty!
---
Check out complete specification of Philips 10" multi-touch display.
---
At OnSign TV we really believe on the power of Android and we are glad to see the growing commitment from Philips on launching Android Professional Signage Displays options!
Philips D-Line
If you want to know more about other Philips Professional Signage solutions, take a look at the D-line Series, featuring displays from 32 to 65". The D-Line has proven ideal for professional 24/7 operations.