As travelers embrace air travel with each passing day again, digital signage in airports regains importance. According to a recent survey, 76% of US adults are as comfortable or more comfortable flying than they were last year. Furthermore, air travel is up nearly 200% when comparing to this time last year.
For this reason, it's important to have a reminder of the value digital signage in airports can have in a time when millions of people prepare to fly again. This particularly applies in the context of a pandemic, but also for the many benefits that existed before it.
The prestige of airport advertising
JCDecaux recently issued a press release in which they talked about a survey of 6,000 consumers on the topic of perceived value and prestige of certain advertising channels. The study was conducted online. It involved showing a photograph of an identical ad in several ad environments. The respondents were then asked how they perceived the brand value through this ad. Airport advertising came out on top. 
"In five major countries across the world, the study reveals that [the] Airport delivers the highest levels of price advantage and prestige compared to other major advertising channels," said Jérôme Lepage, JCDecaux Marketing & Business Development Director.
Already there is some discussion on how precisely accurate this data is, but regardless of the validity of the survey, it is still clear that airport advertising is impactful at this time. The standstill and the inability to fly likely affected the perception of air travel for many regular travelers. Just remember how much everyone appreciated outdoor ads after the longer lockdowns of 2020.
The value of digital signage in airports
We see how useful and impactful digital signage can be when it comes to advertising. But it is also viable for many other uses that help enhance the traveler's journey! Digital signage was useful in many ways long before the pandemic. While those previous benefits still exist, some of them are more important than others when applied to a world recovering from a pandemic.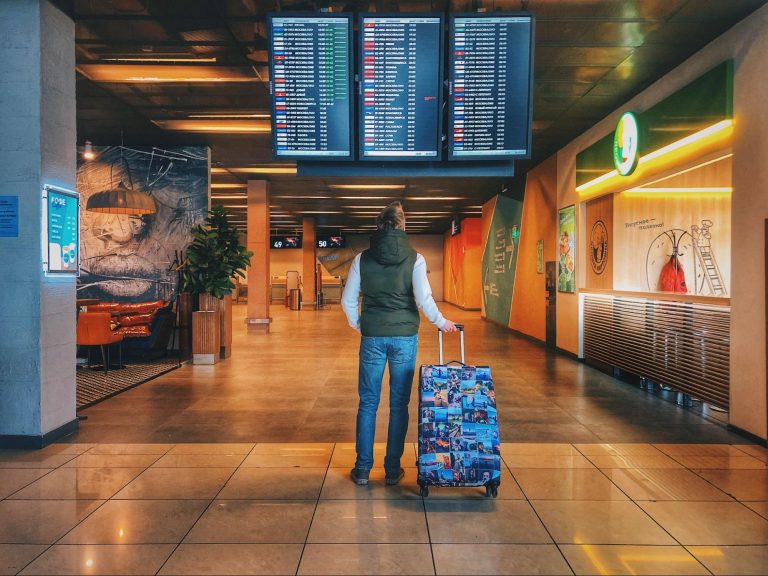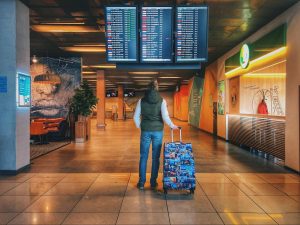 Entertainment, for instance, is still a valuable use for a digital signage display at an airport, but its value and importance hasn't changed due to the pandemic. On the other hand, benefits to internal communications, or the airport workflow, are invaluable in a time when there are unpredictable changes occurring on a daily basis. 
The beginning of the journey
Before the pandemic, the regular traveler knew where to go and what to expect at an airport. With new changes, as travelers set foot inside the airport, why not greet them with a digital display informing them of all relevant procedures? Inform them on what is being done to ensure their safety and keep the pandemic in check with specific measures such as social distancing, mask mandates or vaccination certificates.
Also let them know of important information of any nature when entering the airport. For example, if the airport shuts down certain areas at the time being for the purpose of cleaning. Naturally, cleaning isn't the only cause for temporary closures. It could be due to repairs, delays in service, lack of passenger volume, or any other reasons.
Wayfinding and status updates
Wayfinding through digital displays is an invaluable asset at an airport, especially for first-time travelers or incoming visitors. Although, do keep in mind that the pandemic forced even the regular traveler to stay grounded. So they too might need a refresher course in how to find their way around their home airport.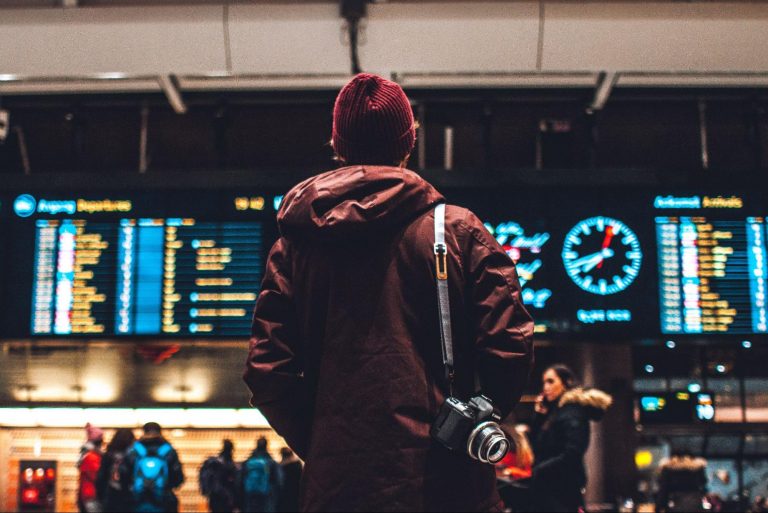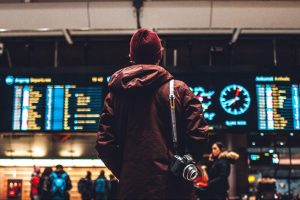 Wayfinding at airports is achieved in many ways. Interactive kiosks and displays are a great way for users to specifically seek out information they need. On the other hand, larger displays, as well as video walls, are a good choice to show a wide geographical image of the airport and streamline passenger flows. Should a flight be delayed, cancelled, or the airport workflow be altered for any reason, this data can be simply and quickly deployed to the wayfinding screens.
The end of the journey
Every flyer needs to know when their journey will end for them to organize their path accordingly. In unstable times it's more important than ever to be as precise as one can possibly be. Airport digital signage can alleviate the tension of the unknown. It provides accurate data on screening requirements, arrival times, as well as potential delays in departure. Delays are frustrating enough, but not knowing how much time has been lost because of them is even worse!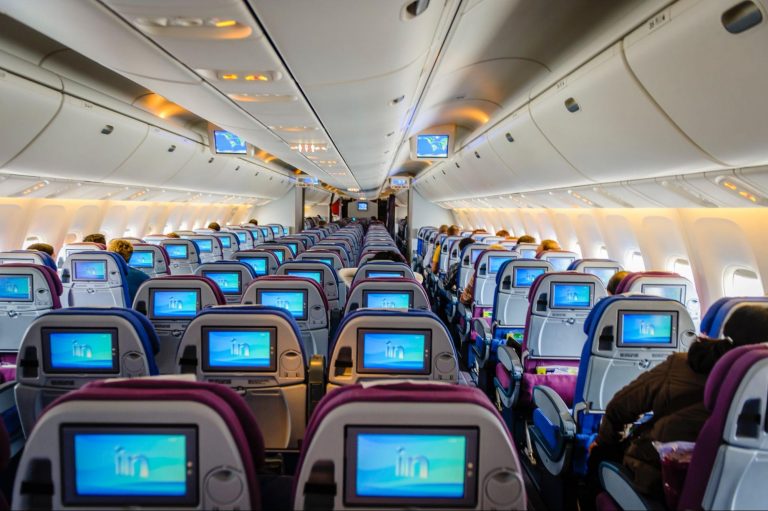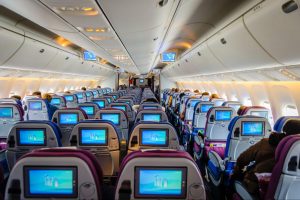 Furthermore, don't forget about the digital signage within the aircraft, commonly executed by dedicated in-flight entertainment systems from the airlines. Entertainment, local time, or weather, although evergreen, might not be of a post-pandemic context. But local news and procedures surely are! Especially for travelers who are entering countries that have different policies and laws related to the pandemic. While a traveler should have all the information on these matters long before the flight, a reminder will not hurt. It only can have a positive impact.
An unexpected opportunity
As odd as it sounds, the post-COVID recovery period is a good opportunity for airport digital signage to make an impact. The expert traveler, the one who knows where they are going and knows the airport inside and out, has now been brought back to a near beginner level as a result of change in their journey. Granted, this "beginner" will quickly return to their old ways, but they'll pay more attention to their surroundings. Airport digital signage will have more eyes on it than ever, so ensure you use that opportunity to the maximum! This also applies to lounges and businesses at the airport, as well as those near it.
Digital signage software is a great asset to provide all the information mentioned above, and more. If you aren't using digital signage software yet to deliver, now is the perfect time to try it out!