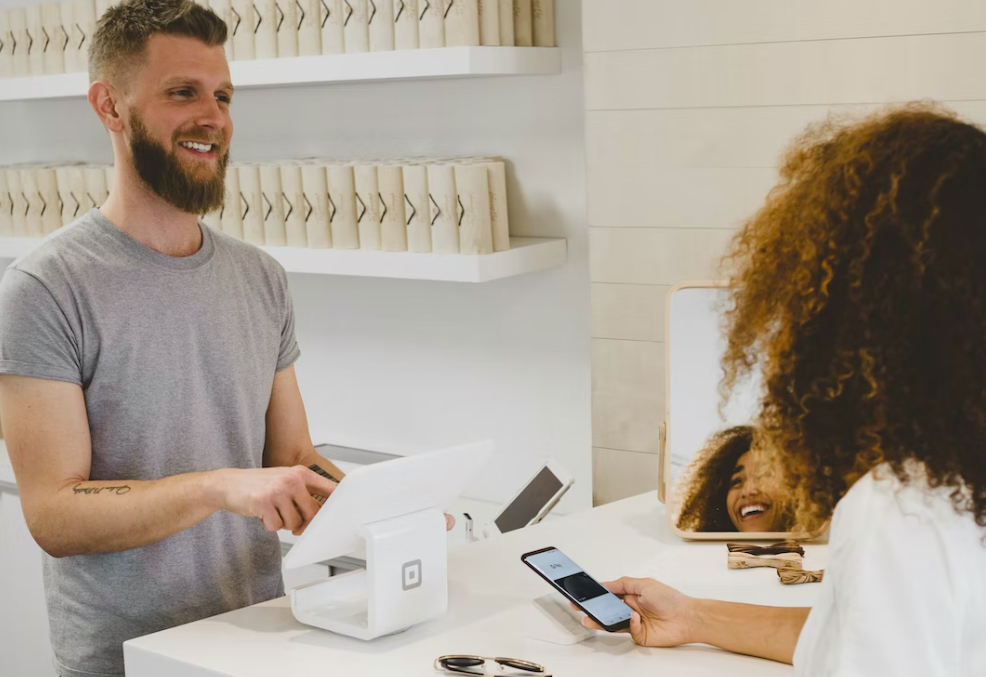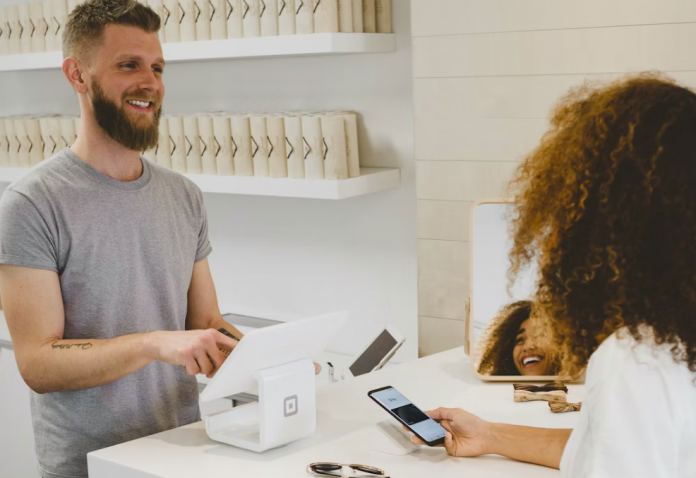 Customer loyalty is one of the key drivers of success in business. It is more expensive to gain a new customer than to keep an existing one. By understanding and nurturing your customer base, you will ensure they return to your business in the future. When it comes to strengthening customer loyalty, there is no better ally than digital signage! Although, while a powerful tool for reaching your consumers in itself, the majority of the work lies in the ability to use it properly. Knowing your customer base is very important. Even if you find that your familiarity with it is not yet at its peak, there are plenty of ways you can strengthen customer loyalty through digital signage! 
Talk to the customer, not at them
In order to strengthen your brand identity and become memorable to consumers, your tone carries a lot of weight. For a start, avoid generic messaging. Instead be as precise as you can when addressing your target audience. This not only means avoiding generic advertisements, but also listening to what your consumers care about. 
Your target audience speaks more with their purchases than their words. Highlighting your best-sellers and building campaigns around them is in itself a sign that you're paying attention to them. In summary, deploy content relevant to your target audience to ensure they remember you. 
Encourage customer participation
Getting consumers to engage in a poll, provide feedback, or use a discount coupon are all great ways to make them feel special. More importantly, every time they engage is an opportunity to learn more about your target audience. Any kind of engagement, no matter how minor, can be of use. Posting polls on social media, or even seeing which of your posts earn more engagement than others can all be valuable sources of information about what your audience values. 
Digital signage is a great way to invite customers to engage. Ask them to participate in a poll, reply to a post on Twitter, or scan a QR-code. See which of these work best. In experimenting, your attempts to engage the audience will quickly provide you with an insight of what works and what doesn't.
Provide relevant and timely information
Customer loyalty comes as a result of high customer satisfaction with a sprinkle of brand identity. Let your digital signage do what it does best, and you'll gain exactly that. For customer satisfaction, use your digital signage to provide information on pricing, availability, and variety of your products. These are the main things any consumer wants to know. 


Meanwhile, build up the identity of your brand by sporadically providing information about your business, when it began, what makes it special, and what your values are. This will create a sense of familiarity for your customers. Combined with the relevant information they want to see, this mix is sure to strengthen customer loyalty. 
Build better loyalty programs
In order to keep customers loyal, you need to make it easy for them to return. A loyalty program gives them the incentive to do so. For instance, create a loyalty program which grants points for each purchase, visit, or a specific interaction within the business. 
As a result, shoppers have one more reason to stop by. They can exchange these points for discounts or rewards. You can also offer exclusive deals to loyal customers. This will show that you value your long-term shoppers and you're committed to helping them stay loyal. 
Engage and inform through interaction
Interaction comes as the cherry on top because it lets your customers quickly find the answers they're looking for. Be it product information, engaging in fun campaigns, or getting additional customer support, interactivity is a smart way of raising customer satisfaction. More importantly, interactivity immediately tells you what your customers need and want. 
If you listen carefully for these signals, you'll be able to tailor content more specifically to your consumers' needs. You'll focus more on content that spark a positive response and abandon campaigns and ad styles which go ignored, or even trigger a negative response.
Create seasonal campaigns
Loyal customers are not only those you see each week. If you want to take customer loyalty to the next level, occasionally launching big campaigns, particularly during important times of the year, is a clever way to bring in repeat customers. It helps if you push your brand identity and a recognizable content style. 
Not only that, but tying your business identity to specific holidays or times of year can act as a reminder and bring in shoppers who maybe didn't visit your business in a while. Let's say you launch epic Black Friday sales. If you hold impressive visuals and seasonal offers for two or even three years in a row, rest assured shoppers will remember to stop by the next time.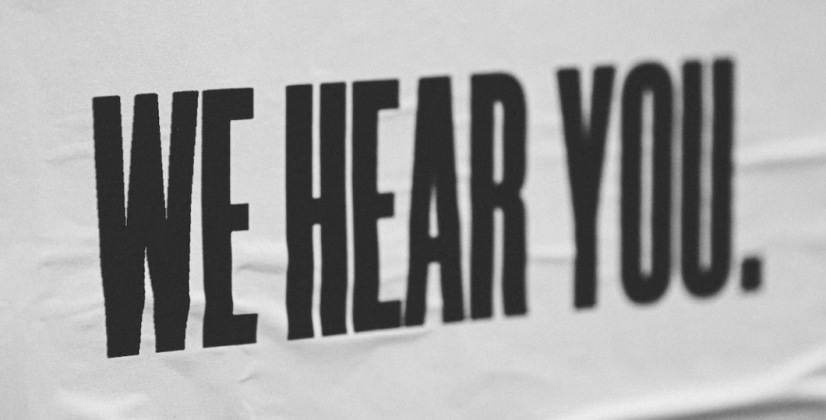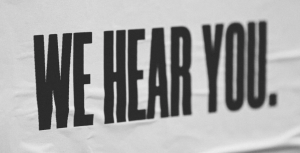 In the end, it's clear that building customer loyalty isn't all too challenging. It does, however, require dedication, focus, and familiarity with your consumers' motivations. It requires telling them who you are, giving them a voice, and listening to what they have to say. Digital signage makes all these goals much easier to accomplish, so it's important to familiarize yourself with what it has to offer!
Cover image by Clay Banks.