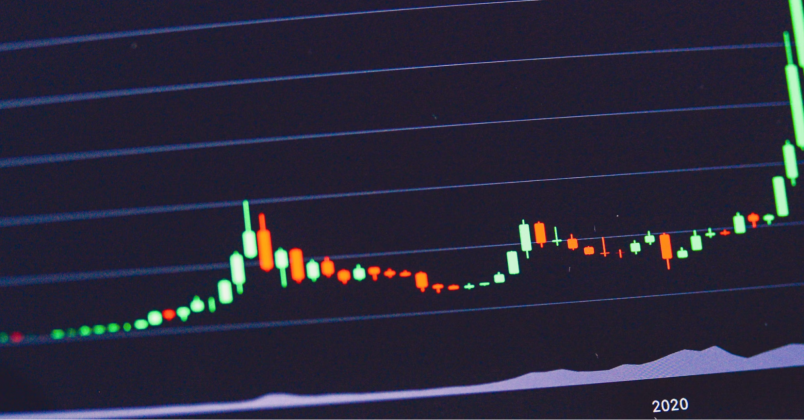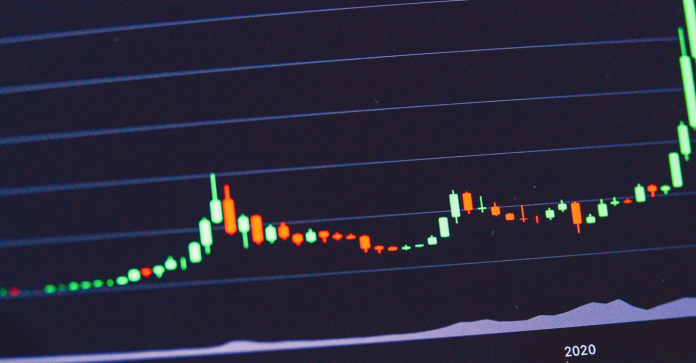 There is no doubt that 2021 was a vast improvement compared to 2020. It was a challenging time, though, with lockdowns surging in some parts of the world, and all industries struggling to cope. Let's take a quick glimpse at different corners of the world and see precisely how the Out-of-Home world did in 2021, how well it recovered, and what the path ahead looks like!
US OOH returns after a year of uncertainty
The overall numbers for OOH in the United States will be out in the coming weeks. In the meantime, looking back at Q3 of 2021, we can get a solid insight into the state of the industry in the US. Digital OOH is leading the overall OOH recovery, jumping by 56% compared to Q3 of 2020.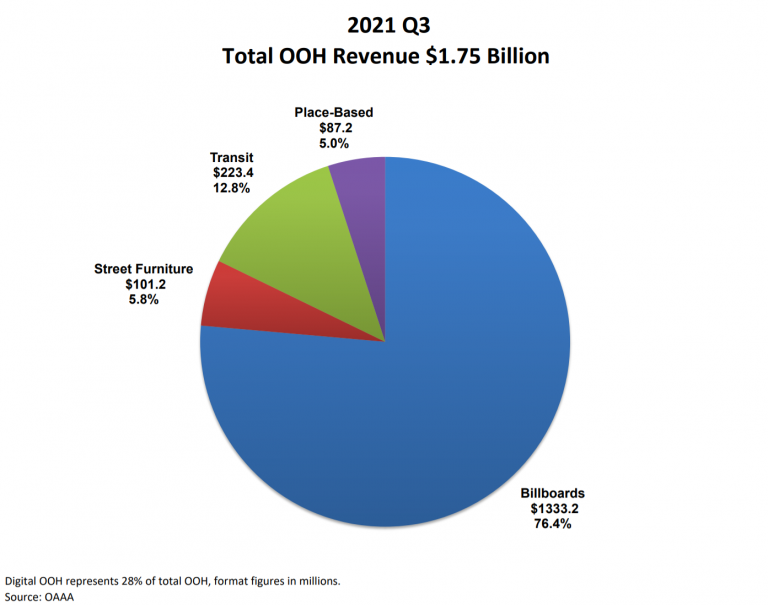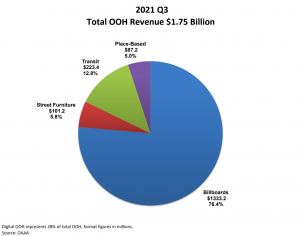 Among other findings for this period of the year, 88% of the top 100 OOH advertisers increased their year-on-year spend. In fact, 51% of them more than doubled their spend. It is clear that the industry is in a rush to recover and push itself back at the position it was in.
"OOH has come roaring back after a year full of uncertainty," said Anna Bager, President and CEO of OAAA. "These Q3 figures should be welcomed as a sign that we're back and have an exciting next chapter ahead." Anna Bager discussed post-pandemic revival of OOH in a podcast over at AdExchanger.
UK OOH had significant growth in Q4 and overall
Outsmart (the trade body for the OOH ad industry in the UK) recently announced the status of the fourth quarter of 2021 for the industry in the UK. Overall Out-of-Home revenue saw a growth of 65% year-on-year. This translates to total revenues of £336m ($442m). Furthermore, Digital Out of Home experienced a significant growth of 70%! This accounted for 66% of the total Out-of-Home revenue in Q4.
The numbers are impressive, but let's not forget the context and comparison on the year-on-year scale. 2020 and 2021 were both challenging years, but the economy has been recovering in 2021, with a 7.5% increase in GDP, which certainly contributed to the growth rate of Out-of-Home. Total advertising in 2022 is expected to be even stronger. Forecasts are looming around the 12.6% mark of increase for total ad spend, while projections for Out of Home advertising increase are at 27.7%.
Visit Outsmart.org.uk to read more and download the full report.
JCDecaux recovering, but still net negative
When it comes to sensing the greater flow of the industry, look to the big players. JCDecaux, a leader in Out-of-Home advertising, recently published their annual results. With overall revenues rising 18.7%, and digital signage surging 33.2% over 2021, the year successfully demonstrates recovery. Looking more specifically at the industries which made it happen, internet companies played a significant role. They increased their collective spending by 69.4%, accounting for 7.3% of total revenue. The biggest category, accounting for 15% of total revenue, were fashion, personal care and luxury goods. Retail came just behind at 14.6% of total revenue.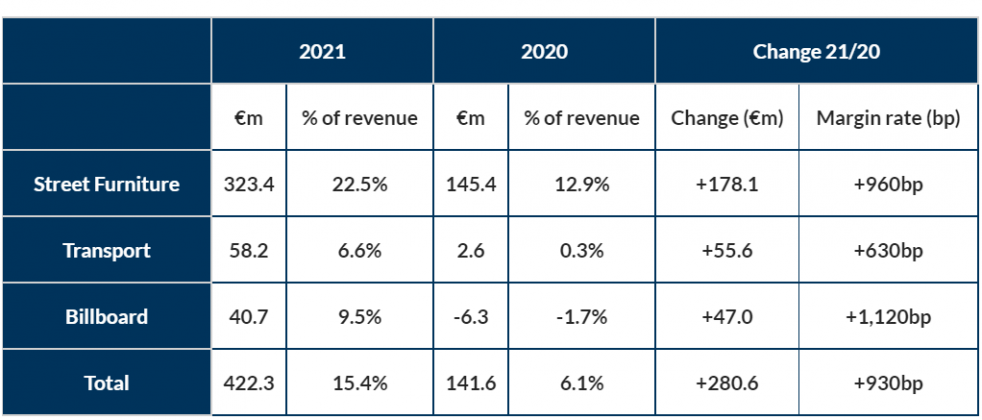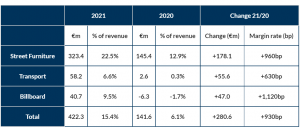 To paint a clear picture of the state JCDecaux is in, Jean-François Decaux, the co-chief executive officer, said that the year was indeed strong but added that "although improving by €590m year-on-year, our net result group share is still slightly negative at -€14.5m." They are on the right track to recovery, as JCDecaux anticipates revenue growth of over 40% in the first quarter of 2022.
Australia's OOH revenue beyond pre-pandemic levels
Australia was hit hard by COVID-19 restrictions, but thankfully a strong recovery is underway here as well. The first half of 2021 saw a revenue growth of 22.1%. Progressively, things got better as, by the year's end, OOH reached a total increase of 24% on net media revenue in 2021. 
According to the Outdoor Media Association, Australia's OOH grew from A$655.2 million in 2020 to A$812.7 million in 2021. Furthermore, the month of December saw an increase in revenue greater than pre-pandemic levels, up 7% from December 2019. Predictions for the future anticipate Australian advertising spend to grow 5% in 2022. 
Out-of-Home is similar for New Zealand, with a revenue growth of 24% year-on-year. Like Australia, New Zealand had a tough year of extended lockdowns, but managed to fight through the challenges.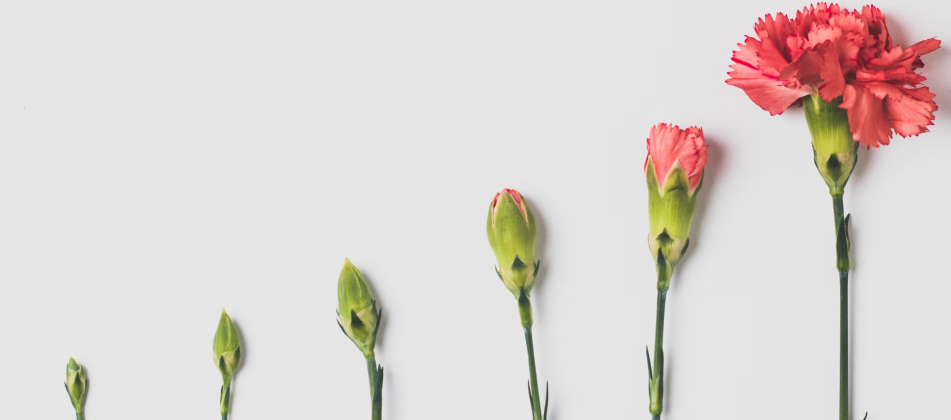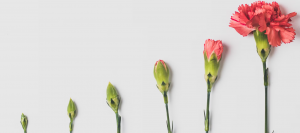 Out-of-Home in 2021 undoubtedly went through a period of adjustment and recuperation, like most industries. We saw this in every corner of the world. But most, if not all, predictions for 2022 have a very positive outlook!