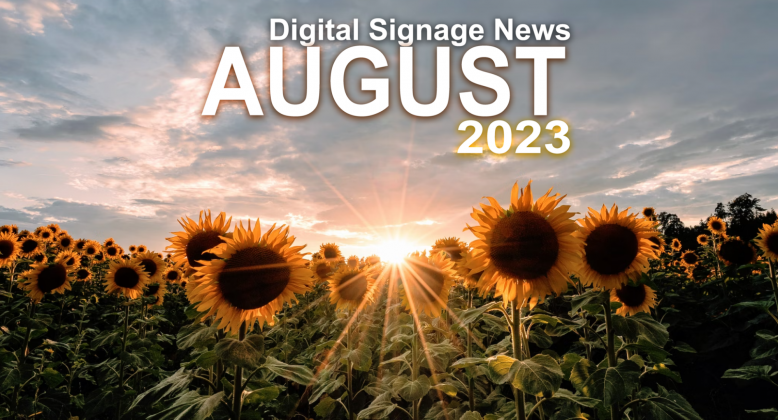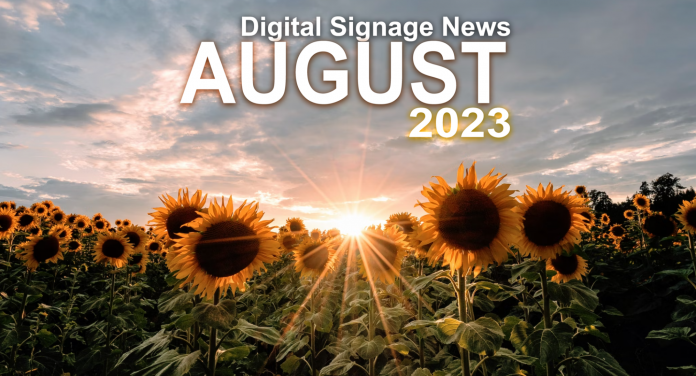 With another month behind us, we've collected a variety of interesting news for you to examine, particularly in the technology department! August of 2023 brought us intriguing and artistic uses of digital technology, alongside additional insights into audience measurements, Out-of-Home and global media projections. We also saw a first-time event built around the digital signage journey from beginning to end, Digital Signage Day! Let's take a look! 
Digital Signage Day!
The Digital Signage Federation is preparing to deliver a new event which will bring together an exciting exhibit floor and an engaging conference program. Their Digital Signage Day will take place in Denver, Colorado, on September 7th. The Digital Signage Day event agenda starts with the foundations of digital signage, ideal for beginners. It then progressively takes attendees through the entire process. This includes the fundamentals of planning, designing content, finding the right CMS, all the way to deployment. 
The Digital Signage Day is co-located with the Commercial Integrator Expo, and is currently free to attend, using a code on the registration page of the official DSF website. 
A distorted view of reality
Digital signage technology is a powerful tool for business growth. This often causes us to neglect the less impactful uses, such as art! Montreal-based artist Louis-Philippe Rondeau created an interactive exhibition which warps the appearance of people who step through the sensors tied to the displays. The image is then almost immediately relayed as a distorted image to the video wall. Take a look!
While it certainly doesn't produce ground-breaking results or the next Picasso painting, it appears to be a fun exhibit which can engage even the most timid visitor.
OOH audience measurement in the UK
The World Out-of-Home Organization posted a recorded presentation from their 2023 Lisbon Congress. The topic was Out-of-Home audience measurement through advanced technology and data modeling, presented by Denise Turner, CEO of Route Research (UK), and Mark Flood, Global Head of OOH at Ipsos.
The goal of the presentation was to focus on better representation of audiences over time, as well as better representation of pedestrian behavior. The presentation covers many angles, in particular a focus on accuracy when it comes to tracking audience behavior during key moments and dependent on an array of contexts.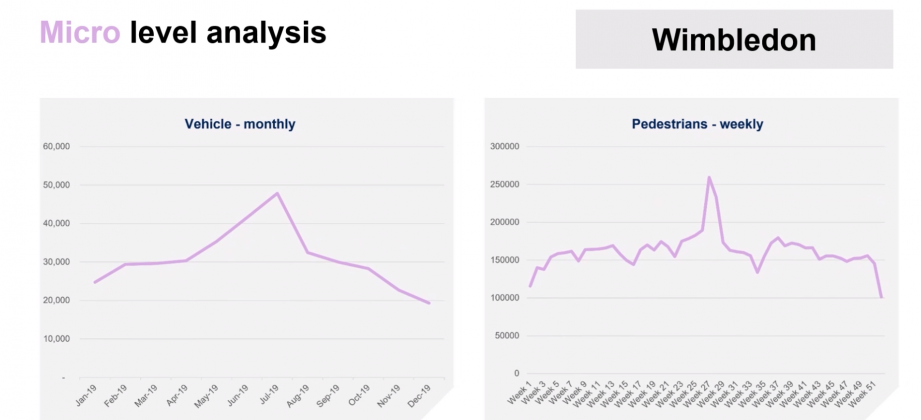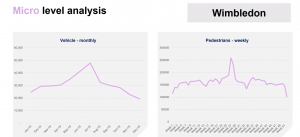 For instance, when focusing on time-specific events we can see spikes in traffic at key moments. The issue arises when data isn't accurate depending on the way it's collected. As a result, one must look at multiple data sources to be certain. This results in a more complex journey to reach conclusions, but it's safer and more stable. Be sure to check out the full presentation for some concrete examples, such as the impact of lockdowns on data analysis.
OOH is hotter than ever!
Anna Bager, the President & CEO of the Out of Home Advertising Association of America (OAAA) recently conducted a video interview with Mike Shields at Beet Retreat Berkshires. She talked about the status of the Out-of-Home world, its growth, and its future. As she puts it, Out-of-Home advertising is "hotter than ever." This is made clear through predictions for US OOH to increase by 6% in 2023, reaching $9.6 billion. The way the industry bounced back from the pandemic is certainly a testament to its strength. 
"We are becoming more and more digital," Badger said. "As the signs become more digital, you can do a lot more. You can use data, you can get a message up much quicker."
Programmatic OOH and automation is also growing, bringing promises for some really impactful changes in the near-future. In the interview, Bager also shared a bit of insight into the future of media as a whole. On one hand, consumers are likely consuming more data than ever, she said. There is also the generational change between consumers. This all results in the simple answer that it's "complicated" to precisely predict the journey of media. We can, of course, always make educated guesses.
"How many displays do I need?"
This month on the OnSign TV blog, we focused some more on the technology aspect of digital signage. For a start, the number of displays to use in your business can sometimes be difficult to pinpoint. We went over the best ways to establish that number, starting with the purpose of the display, available key areas within the business, and the different content types. There is also a large divide between environments where you're planning to deploy displays. Indoors is quite different to, say, billboard advertising where you need to know the number of locations to invest in to make a splash. 


We also covered the various technologies which you can connect to your digital displays to provide more changes for engagement. One excellent example are motion sensors. We saw them used during the pandemic to track and display the accurate numbers of people in a store. But they're only the beginning! There are quite a few other technology elements compatible with digital signage. Take a look.