Even though it can make a massive change in any industry, digital signage holds most versatility and power in retail. Traditional signage has long been and still is an integral part of retail, thus it makes perfect sense to see its digital form gradually become the norm too. As you'll see later on, it's important that the content evolves too, not only the method of its delivery. Thus, digital signage in retail can make a significant impact on sales and brand value.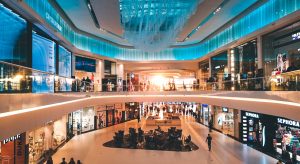 Firstly, we'll see the different goals it can help you achieve in a retail environment. After that, we'll see more specific cases where it's value truly shines, as well as clarify how its worth can be measured more accurately for your own retail business. 
What can digital signage do in retail?
First, digital signage can attract more potential customers. Using window displays or digital signage outside of the store can attract more people and boost foot traffic. 
Second, with more people inside the store, digital signage can make an impact on their experience and behavior. In-store uses should primarily focus on product information, special offers and upselling. An additional factor is the customer experience which benefits from the presence of a digital display, whether it displays product information or entertainment. 
Among many benefits, digital signage in retail can also help you promote faster, influence purchases, make more unique and eye-catching content and overall helps build a stronger relationship with the customer. 
It's becoming an integral part of retail 
In no industry has digital signage become so effective and versatile as in retail. Retail is all about the visual, which is an ideal environment for digital signage. 
According to statistics, consumers in the US for the most part do shopping in stores rather than online. For the most part, it's safer if you see the product before you buy it, but the shopping experience plays an important role here too. 
Digital signage in retail is especially valuable during the holidays. Going out shopping has become a tradition which there's always more traffic during this time. Your content will reach more people, and with the power of digital signage, it has a higher chance to influence them. At a time when people seek out a variety of products and special offers, holidays like Christmas are particularly important for any seller. 
800% boost in sales?!  
Since it opened in March 2014, the Living Retail Lab has been focusing on bringing case studies in the retail world which showed how different technologies in this environment worked. One such study concerned the impact of digital signage in retail on the audience and sales results. 
One particular case concerned a digital menu board placed at an in-store bar. Initially, replacing traditional signage with digital brought more harm than good. The sales dropped if the digital displays showed the same text used in old traditional signage. Once the content was upgraded with visuals, the change made a difference. This was especially powerful once motion was introduced. However, once the visuals too were upgraded  it produced a significant bump in sales. This verifies the fact that if the physical signage evolves, so must the content itself! 
Furthermore, once real-time content was introduced, a very impressive result was achieved. With real-time content for a glass of rose for women producing a sales bump, an even greater result was achieved for men. The sales for a standard cocktail rose by over 800%.
Tracking the worth of digital signage
Useful to both existing owners and those considering to invest in digital signage is the ability to establish the value of digital signage specifically to one's business. When it comes to digital signage in retail, there are several factors to be considered before establishing its worth. 
Sales are the first factor, especially in retail where your content should provide all sorts of offers, resulting in purchases. As you deploy digital signage, you'll surely see a positive impact on your overall sales. Though, keep in mind that ROI (Return-On-Investment) is more than just sales. See how digital signage has affected customer loyalty and satisfaction. Keep an eye on social media and see what people are saying about your digital signage, content and business overall. 
Read more into detail on calculating the ROI of digital signage for your business and the different methods of tracking it.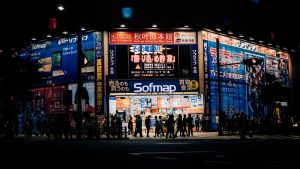 As we've seen, the worth of digital signage in retail isn't only in the sales. Naturally, sales are a very big indicator of success. But factors like customer loyalty and brand awareness are more valuable in the long term. Only with all factors taken into account can you see the value of digital signage in retail. Overall, it's safe to say that its benefits outweigh its costs significantly!

by