As it becomes more affordable and established as the powerful tool it is, digital signage spreads like wildfire across all industries. While it's clear digital signage's influential power can be applied to any industry, there are those which have adopted it more than others.
In this article, we take a look at those top industries which have embraced digital signage and, as a result, have experienced unprecedented impact. Thus, we start with the number one industry which has embraced the medium of digital signage fully.
Retail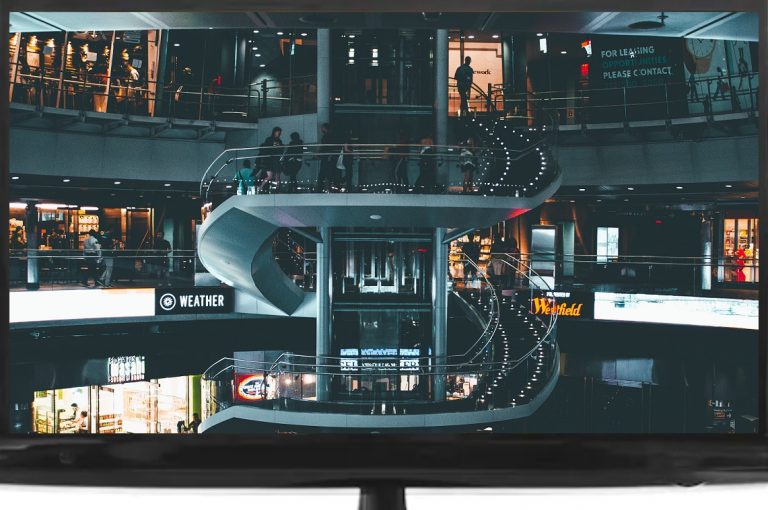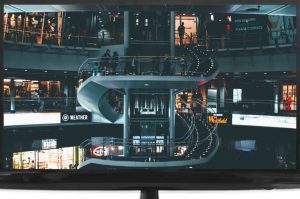 Retail is without a doubt the first industry on the list. Digital signage has shaken up this industry more than all others, which is a clear indicator of its strength and value here. It is also a telling example of the positive results achieved with an industry embracing it:
Streamlined promotion across multiple locations 

A significant impact on sales results 

Establishing personalized promotions to individual consumer groups

Raising brand awareness

A more convenient shopping experience 

Clearer and more accessible product information
The use of digital signage can go further, opening up the road for experimentation with unique campaigns. Interactivity may allow the user to browse the store's inventory. Customers can pre-order unavailable or upcoming items on the spot. Custom campaigns specific to the time of year or even day is another option. Content unique for the holiday season is one such example.
The impact of digital signage on the customer experience is an advantage dominant in retail but keep in mind that it's easily applicable to other industries as well. For this purpose, we won't echo certain benefits in the categories listed below and will instead focus on unique benefits.
Small businesses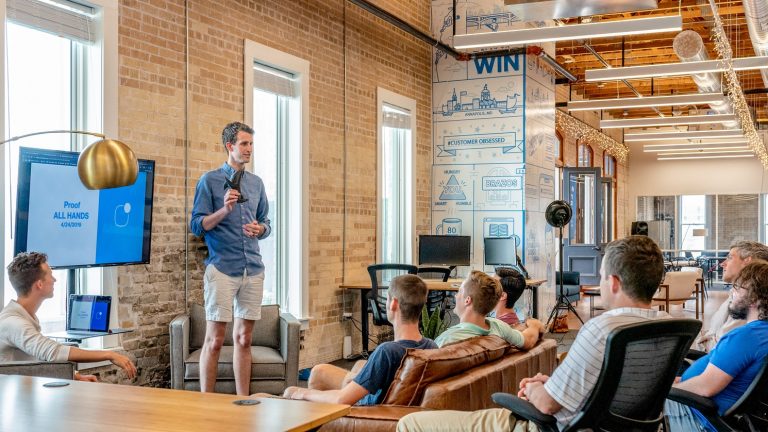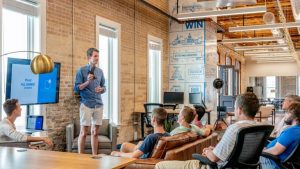 Businesses of all sizes have grasped the power of digital signage, be it via a storefront display or a massive billboard in the city center. There are many reasons why a small business in particular would want to use it, but each specific use depends on the goals to achieve. These are closely related to the advantages we have mentioned in the retail section of this article, but there are a few others as well:
Advertise efficiently, indoors and outdoors 

Answer FAQs your customers may have 

Shorten perceived waiting times in-line or in the waiting room 

Collect data for analytics about your customer base and their behavior
Small businesses need to think wisely before deciding on a strategy utilizing digital displays. One important possible strategy involves solidifying the content to show your audience to provide a clear message in seconds. Another is diverting your efforts into analytics and further getting to know your target audience.
Meanwhile, certain strategies need to be in place to prevent any issues. There are three big problems each and every business encounters at one point. Thus, properly-used digital signage can alleviate, if not eliminate all three of them perfectly. These problems are weak employee communication, low overall efficiency, and weak profit. But with a digital signage network, and a bit of effort, you can do your best to prevent encountering them again.
Restaurants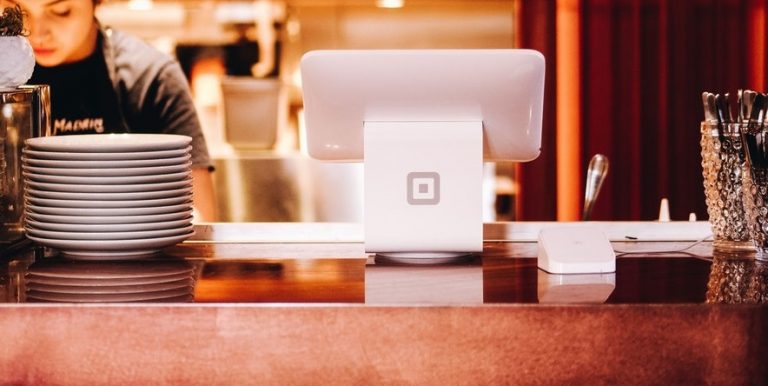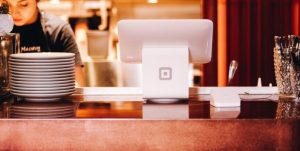 Regardless of the type of restaurant, be it a sit-down diner or a fast-food restaurant with drive-thru, digital signage can make an impact:
Attract more customers to the restaurant via outdoor displays

Make self-service available

Create custom digital menu boards with a visual twist 

Provide quicker access to a greater amount of information about food items and their contents

Promote special offers and menu combinations 

Provide offers based on changing factors like time of day or weather 

Bring greater visual appeal to the restaurant
Digital displays within the restaurant can create the atmosphere you wish to set up for your customers. Entertainment may play an important role in that task. In this context, content to use includes social media feeds, weather, news, cartoons, etc.
Several unique applications emerge if your restaurant has a drive-thru window. Interactive displays for browsing food items and making orders prove their usefulness. Displays could also recommend custom offers to users, provoking spontaneous purchases.
Public transportation and travel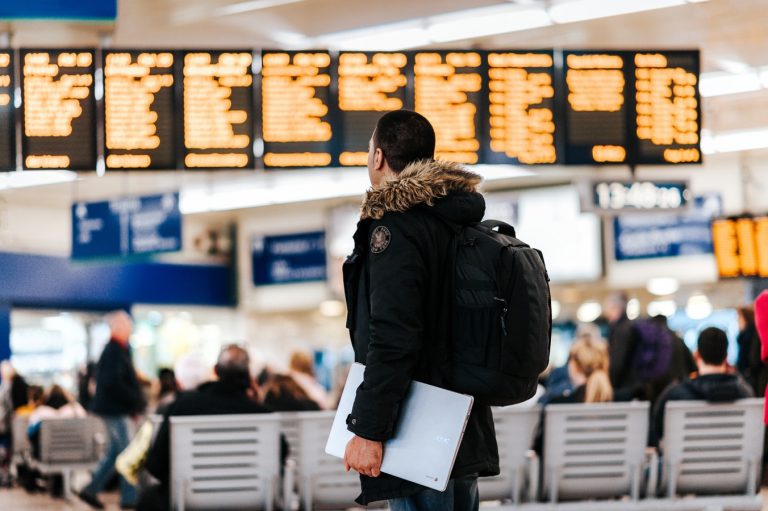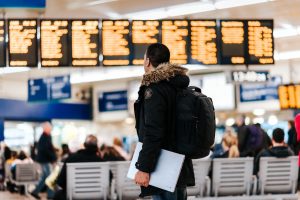 These two worlds are closely related. The primary defining factor is the change of location. And this provides an opportunity to fine-tune your campaigns accordingly. 
Location-based advertising can realize its full potential when used in a moving vehicle. This can be a bus, train, airplane, or even a taxi. Location-based campaigns help identify and provide the information most relevant to the viewer, especially in public transportation. This is done through the use of GeoRegions which trigger content based on the location of the vehicle.
If we look at the travel industry more broadly, digital signage may have an even greater impact:
Accommodate for the travelers' many needs 

Provide clear wayfinding information for locations of interest 

Inform travelers about local news, upcoming weather, or traffic density 

Engage shoppers at the airport

Advertise new travel destinations
Overall, whether a traveler is on the bus for 20 minutes or taking a 4-hour long flight, the least digital signage can do is make their trip more enjoyable.
Corporate communications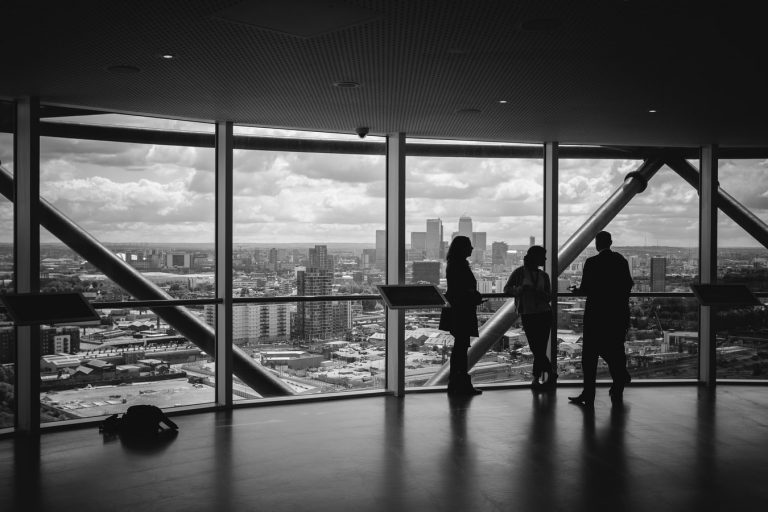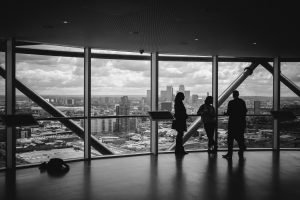 A strong corporate culture is a must for every business. Focusing on the external audience which buys your products is important. However, the internal audience is what helps you create your products in the first place! Using digital signage on the internal side can help establish a strong corporate culture and raise employee engagement:
Increase efficiency and decrease costs in the long run 

Establish an automated network of content 

Share performance metrics for informational or motivational purposes

Display messages unique to locations (lobby, conference room, hallway)

Provide entertainment in resting areas
Employee training is another excellent use for digital signage in this environment. Not only does it provide access to all data sought after by trainees, using it in a specific work location can ensure it's quickly and easily accessible. Additionally, after digital signage helps you establish a strong corporate communication flow, you can rest assured it will keep it in check.
Education establishments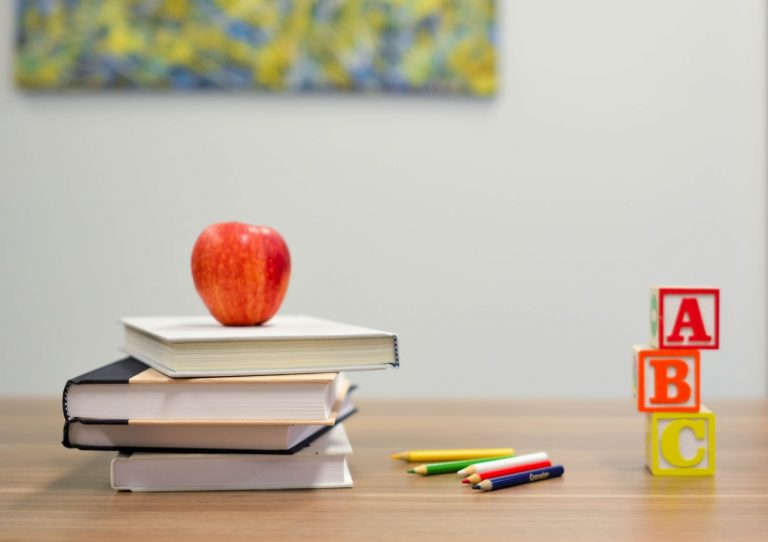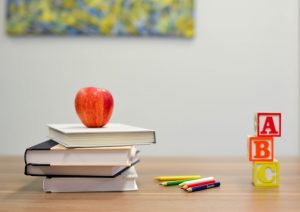 We're now veering more into the fields which haven't fully adopted digital signage the way retail or restaurants have. Education establishments like colleges, high schools, as well as campuses are gradually finding uses for it and they can do the following:
Provide general information to students, guests, and staff 

Advertise events of interest to the community

Make important announcements quickly 

Display schedule or location updates 

Increase school spirit

Show transport information for traveling students 

Provide wayfinding in larger campuses
No campus, school, or college is the same. The beauty of digital signage in this context is that it can adapt to each individual one. 
Hospitality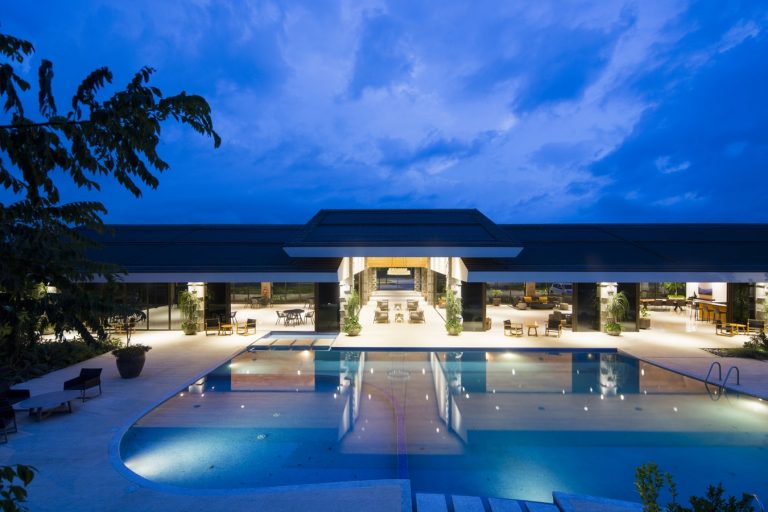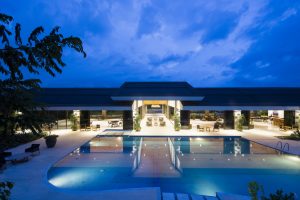 The hospitality industry covers the aforementioned restaurants, but also includes hotels, theme parks, and cruise lines, to name a few. As hospitality has a strong link to the tourism industry, a mix of similar and unique benefits emerge: 
Self service kiosks for easy check-in 

Wayfinding within the premises 

Local information about news, weather, and emergencies

In-room digital signage 

Event and activity information
As you see, the main benefits resemble those mentioned in the public transportation and travel section. This is because they both accommodate travelers, but in a different pace and fashion..
Coffee shops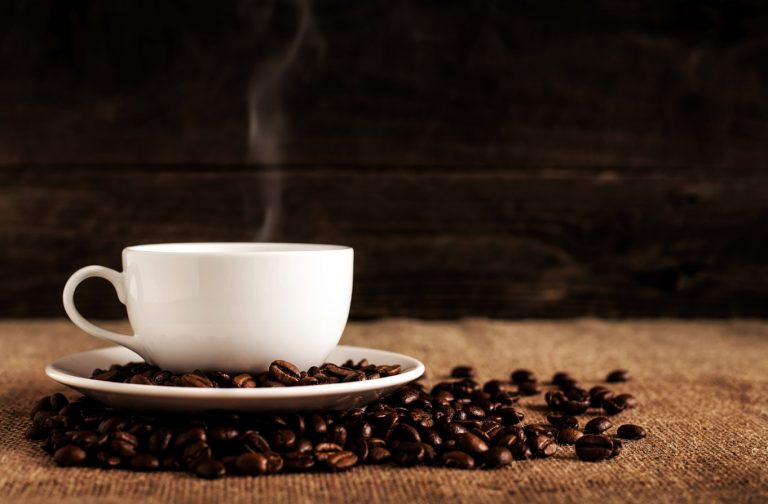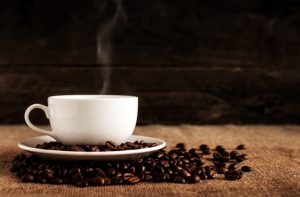 Coffee shops are rather closely related to restaurants in terms of uses. However, as most coffee shops are all about the ambiance, a degree of subtlety in applying eye-catching features is in order:
Provide quick information and offers for people on the go 

Use displays to create a specific ambiance and mood 

Invite people in with storefront displays
The challenge coffee shops face is the division in audience types. While some people just want to grab their coffee and be on their way, others want to relax, connect with friends, and spend an hour or two sipping on their drink, while others use the Wi-Fi to focus on work. Digital signage can accommodate all of these types, or even establish a healthy balance between them. 
Gyms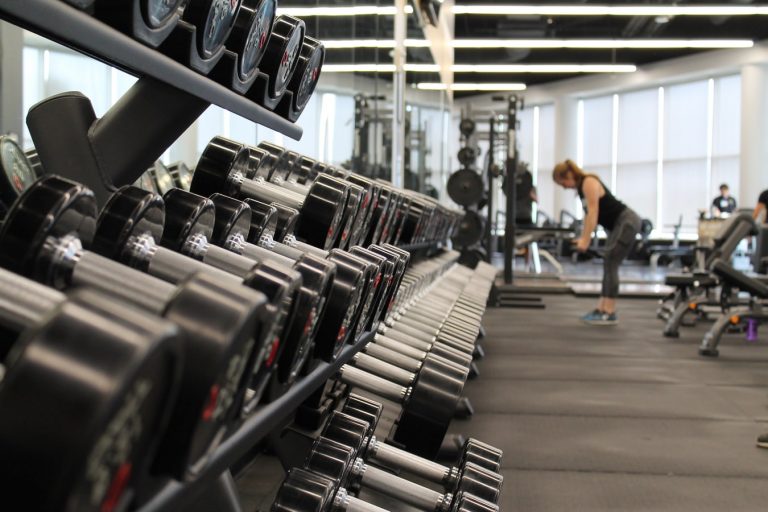 Perhaps not the first environment that comes to mind when digital signage is mentioned, but gyms can make innovative use of digital signage: 
Provide background entertainment while exercising 

Display pre-recorded workouts for accurate execution 

Mark the time for interval training

Motivate and inspire through highlighting individual achievements

Educate about exercise and health 

Advertise gear, supplements and enhancement products

Display scoreboards for friendly competitions
Car dealerships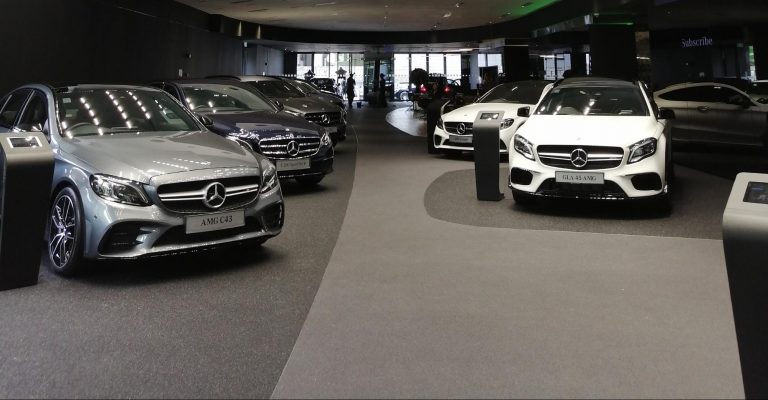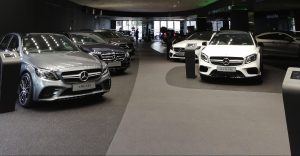 Car dealerships rely on digital displays to provide requested information instantly. Thus, with a crowded car dealership, it can be challenging to accommodate for the needs and interests of each individual. Buying a car is no small thing and may take a lot of consideration as well as emotions. Oftentimes a salesperson must focus on one individual for a longer period of time. Interactive kiosks set up next to each car on display, for instance, can alleviate this pressure, among other benefits: 
Attract people to your dealership with outdoor digital signage 

Inspire to dream about their means of mobility for years to come

Boost your sales! 

Inform on financing options 

Encourage customers to test drive 
Cinemas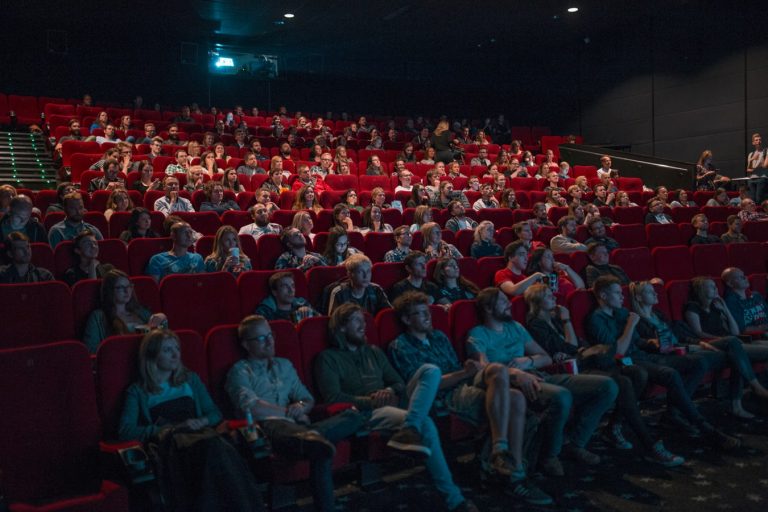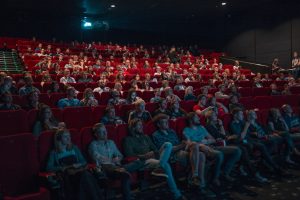 Given the foot traffic they experience, cinemas can influence their audiences through digital signage. Most people arrive early to watch a movie. The gap between arrival and seating is a great opportunity to strike: 
Raise profits from concessions 

Sell more tickets for upcoming movies 

Keep your cinema modern 
Cinemas are another great use for wayfinding, if the establishment allows for it. Smaller cinemas with two or three projections running at the same time are easy. But at larger cinemas or theaters with several entrances to the auditorium, directing people can prevent a large crowd from getting lost or causing a bottleneck at one of the entrances.
Believe it or not, we've only covered some of the sectors impacted by digital signage. Other fields such as healthcare establishments, convenience stores, public spaces, or financial establishments have also experienced its impact. Even if that impact is somewhat lesser than those described above, it's still noteworthy. Take a look!