Digital signage has become an increasingly popular tool for businesses to engage customers in-store or at events. There is so much content available, but it's also understandable when you run out of ideas after a while. Then you ask yourself, how can you make it more exciting? What should you work on next? Sometimes, you just need a starting point to get the ball rolling. For that purpose, we've compiled a brief but useful list of digital signage content ideas on what to display on your digital signage. Use them for inspiration. See if anything in particular speaks to you as something your audience would be excited to see. Then get to work!
1. Seasonal content
No matter in which season you're reading this article, consider how your content can be adapted to a specific time of year or upcoming holidays. This can mean a visual kick such as snowflakes in winter or sunshine in summer, or even quite the opposite. If you need more digital signage ideas for this context, in times when seasons are shifting, bring weather forecasts to the foreground as they're more important at that time.
Speaking of planning ahead, we talked about scheduling content year-round. That would be the pinnacle of content management perfection as it means you'd always have something ready, no matter what time of the year it is.
2. Inspirational quotes
Quotes related to the industry, customer success stories, or motivational quotes can make a splash and get your customers' gears turning. There are plenty of sources for these quotes online, and it really depends on what mood you'd like to create. QuotesDB has a ton of them! OnSign TV can also provide quotes with a visual kick automatically through the Famous Quotes content app. Another option, if you're very picky, is to play around with AI. Here's what happened when I asked Chat GPT to generate a few very context-specific quotes: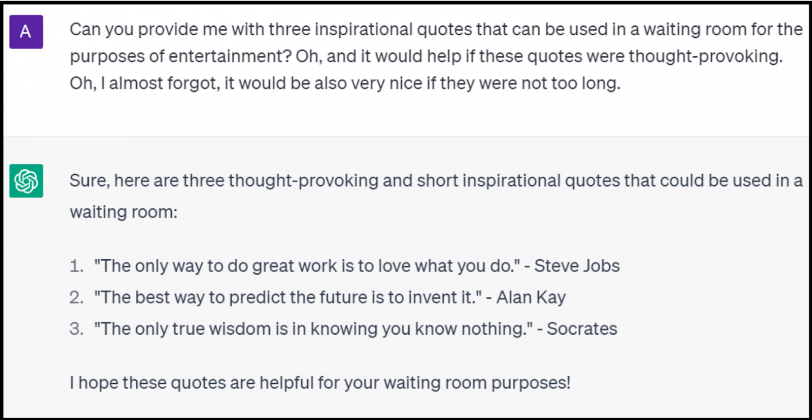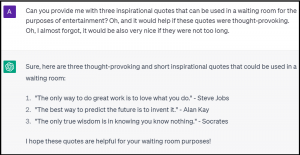 3. Employee profiles 
They are an excellent way to bring the business and its people behind it closer to the consumer. Highlight photos, bios, fun facts, employee achievements, and whatever else you think might be of interest. One of the many OnSign TV content apps focuses on precisely this goal! 
4. Product demos
Demo videos showcase what you offer and educate customers about product and service features and benefits, making them one of the best digital signage signage ideas to focus on. The best part about product demos is that they bring out your very best assets to your consumers. Draw on customer feedback and see what they value most or ask about most frequently. Then highlight those benefits as a key component of your demos. For instance, if customers value how compact your product is for travelers, highlight it! 
5. News
Local or global, news can be a great source of content for digital signage. The key is to make it a genuinely interesting flow of data, rather than just spam anything that's automatically found. Set up RSS feeds and deploy filters which will seek out only specific news. For example, only include posts containing the keyword "happy" or "positive." Meanwhile, restrict those containing controversial words or political topics.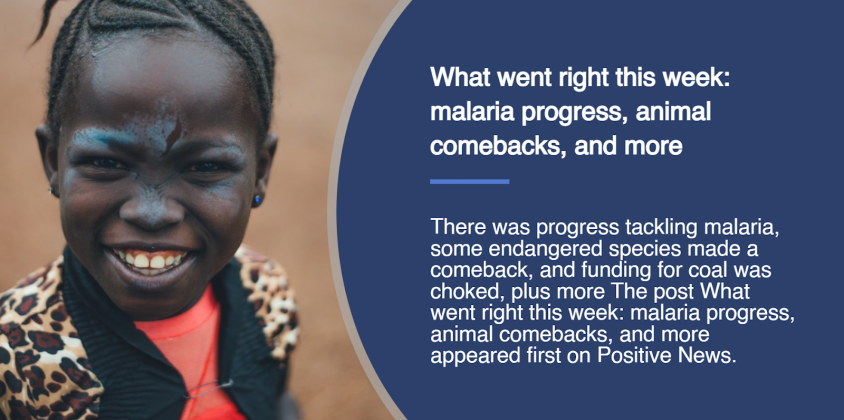 6. Countdowns
Most useful on December 31st or your company's long awaited IPO, countdowns can find many other uses to build up excitement and anticipation. Use them to create a sense of urgency for limited-time promotions and sales, or for the beginning of new ones.
7. Health and safety tips
If your business is in the health or safety-related field, display tips and information within this realm. Hygiene tips, self-care advice, or emergency procedures are all good sources. Keep in mind that, for the most part, this information should intrigue and provide information that's pleasant and simple to digest. Fun facts are an excellent source of material here. You may find facts online, import your own, or use those provided through OnSign TV!
8. Social media feeds
An effective way to promote a brand and connect with customers is displaying the latest tweets, Instagram posts, Facebook updates, and other social media content. It's very easy to set up with digital signage software. The best part is that customers engage more, and they follow the brand's presence on social media.
9. Promote your website
Speaking of the online world, promoting your business website is another content type for your digital signage. If you did your homework, your brand website should be easy to remember. Still, make the URL accessible via QR code for easier access. Unless your website is easy on the eyes, it might be best to tweak the visual and showcase the features users can find there. For instance, tell them they can use the website to order in advance, find testimonials or reviews, as well as any special offers or promotions you're currently running.
10. Digital menu boards 
They're popular for restaurants, cafes, and other food and drink businesses, but menu boards can also be useful for other types of businesses with a myriad of products or services offered, for instance barber shops, beauty parlors, tailors or dry cleaners. They are designed for real-time updates to the menu, showcasing daily specials, promotions, or schedules. With easy customization through your digital signage software, there are plenty of options for any business to make use of it.
11. Promotions and sales 
You don't need to brainstorm to arrive at this content type because it commonly arises in your marketing department. However, it may provide a bit of motivation to consider building visual content for sales and promotions across multiple platforms or to perhaps take your currently-running promotions and provide a visual kick through everything that digital signage offers. For example, design banners to include alongside your other content on the bottom of the display. Or experiment with digital signage software to schedule promotions to be shown sporadically alongside other content which excites the viewer and elevates their mood.
12. Personalize your content
Consider how your content can be tailored for the customer. Use analytics and the data at your disposal to establish what consumers are interested in and what they value most. If certain complementary products are often purchased together, bundle them up and sell them together. Even if there is no significant discount involved, such little acts indicate you're listening. Then, of course, blast it through your digital signage and promote these custom offers. Personalization can even be as simple as creating a heartfelt greeting or a message to your customers.
13. Share your goals
An option ticking multiple of the boxes above is setting up a goal your customers can quickly understand and relate to. Say, your goal is to get 1,000 customers by the end of the month. If you have the means of tracking this data accurately, share the progress on your digital signage. Undoubtedly, customers will notice and at least vaguely remember the number next time they come to visit. They will feel they're helping you achieve the goal, even if it's not a direct effort. Most importantly, they will perceive your business as one which strives for something and is attempting to grow. A small thing, but it can make for a fun piece of content to delicately strengthen the bond with your customers.
14. User-generated content 
Closely tied to social media feeds, user generated content is an exquisite source of material. It draws on the content generated by users, i.e. your target audience. This can come in the form of live social media walls, as well as content users provide to you directly. For example, testimonials, reviews, and comments. We've written in-depth about it, especially when it comes to using handy tools like TaggBox or Walls.io. 
There you have it! One of these digital signage ideas is bound to get you into a creative mindset. Get to your digital signage software and start building content! Meanwhile, if you don't have a digital signage software picked out yet, you're missing out. Here's a thought: Try out OnSign TV for free for 14 days, exploring every single one of its features to tap into its full potential.