Deploy your screens in minutes with no training
As a business owner, your time is limited. If you are new to digital signage and want an affordable do-it-yourself approach, this is the solution for you. OnSign TV is extremely easy and simple. 
Digital signage can be as easy as child's play.
Take advantage of a simple drag-and-drop interface. You don't need to be a geek, or an IT guru to deploy your signage screens.
Upload  images, videos, or web pages.
Apps which show dynamic content like weather forecasts, RSS news or text scrollers are easily embedded. Sign up for an account to get started.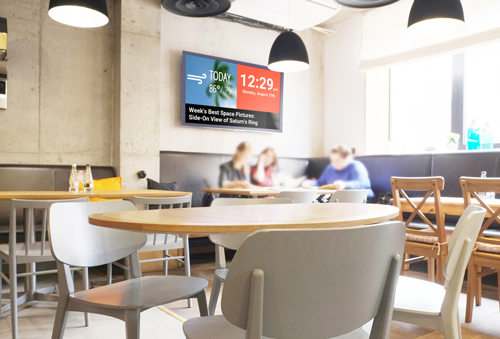 Key Features for Small Businesses
Create your campaigns by simply dragging your media and Apps into the timeline.
Play a campaign using multiple regions and assigning different media to each zone. 
Create dynamic content using Apps. Weather info, real-time clock, RSS feeds, YouTube videos, Facebook posts, directory templates, and much more!