White Label
Creating brand equity is a non-stop job !
As your digital signage operation starts taking off, there is no better way to connect with your customers than having a solution that is directly linked to your brand.
Looking for a top tier digital signage platform that can be fully customized with your brand ? 
OnSign TV white label solution enables full platform customization to your brand. This means you can have your logo, your URL, your name, etc… This is a great way to "lock in" your customers by offering them one-to-one experience with no middle name in between.
The White Label is an ideal solution once you have 50 or more screens!
White label is a comprehensive solution covering all touchpoints and interfaces so all your customers will see is your brand.
Let's go step-by-step over all customizable items:
Platform URL
Let's say your company website is 123-signage.com we can set a sub-domain, for example app.123-signage.com so your customers will login directly there !
Featured logo 
Have your logo featured in all the pages inside the platform. So once you login at "let's say" 123-signage.com you will see something like this:

Service Name
This will be used to replace all the instances where we traditionally would use "OnSign TV" for your service name. Just following the previous example this name would probably be "123 Signage".
Service Favicon
A favicon is a small icon displayed on the URL bar of the browser or on the Tabs. It is a small 16×16 pixels icon in either PNG or ICO format. Just as an example you can see the 123-Signage icon is displayed below:

Email address
All communication emails like reports, player added/removed, warnings, etc will be sent using your email address. For example all messages would be sent from info@123-signage.com.
Android App name
You can choose any name to the Android app that will be distributed to your customers.
Android App Icon
Why not to have your logo here, or create a custom icon to be displayed once the app is installed on your customer's Android players.
System message logo and background color
Customize the logo to be displayed when your players need to present any system message. Choose the color that best matches your logo, so this screen will look great and of course will show your brand!?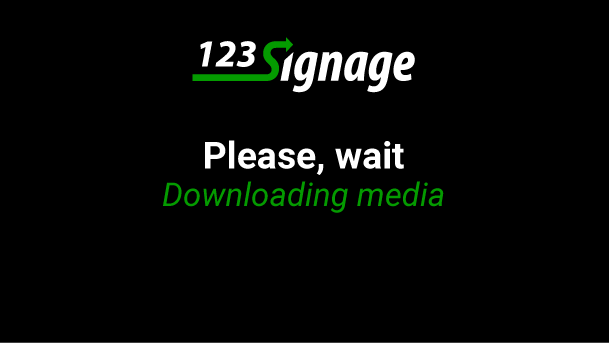 Request more info about White Label