Digital Signage for Corporate Communication
OnSign TV is a user-friendly cloud-based digital signage platform ideal for delivering information to workforces distributed across multiple locations
The Best Way to Reach Out to Your Employees
No doubts that corporate communication plays an important role for a company's success. In this context, digital Signage has proved to be one of the best solutions for delivering relevant information to employees spread across multiple sites. These are some of the benefits digital signage can bring to your organization:
Create a Strong Corporate Culture
Manage Employees' Training
Demonstrate New Procedures
Make Employees Aware of Company's Events
Share Internal Metrics
OnSign TV is a digital signage platform especially designed to help your company improve your corporate communication. Some of the features we consider very useful for delivering information to workforces distributed across multiple locations are:
Remote Player and Campaign Management
Fine-grained Access Control
Proof-of-Playback Reports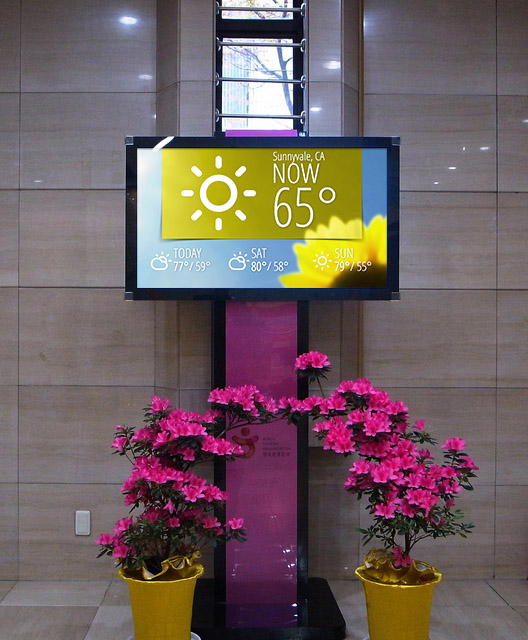 Manage your Players and Campaigns from Anywhere
OnSign TV enables you to store your signage on the cloud and remotely manage your players and campaigns. That's why you can upload all your media, choose one of our several ways to display your content and schedule your campaigns in advance from any location in the world. Your company can also update messages in real-time to develop effective communication with your employees.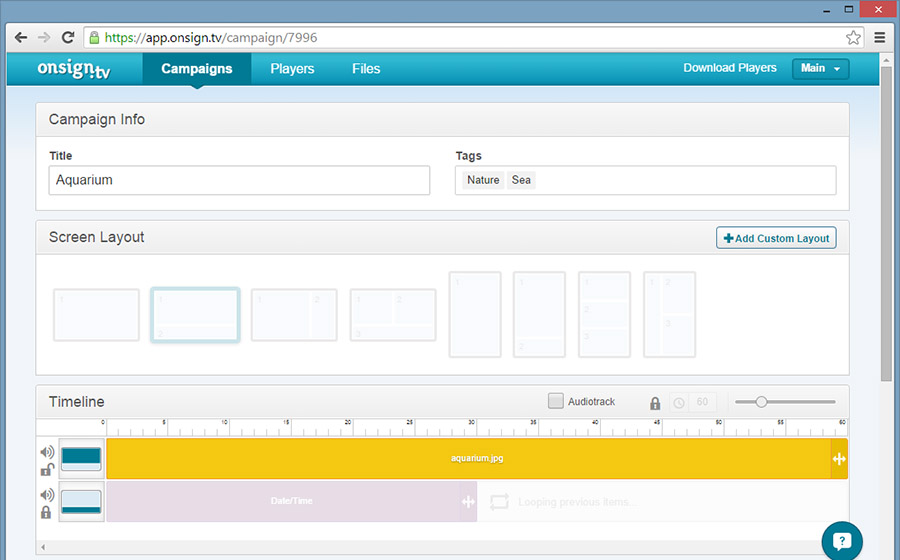 Assign Control Rights to Different Departments and Employees
OnSign TV allows you to delegate control over players and campaigns to your co-workers. You can assign work to others and restrict what they can do regarding your digital signage management. If you want an employee to be able to change just one campaign from a specific player, for example, you can do that.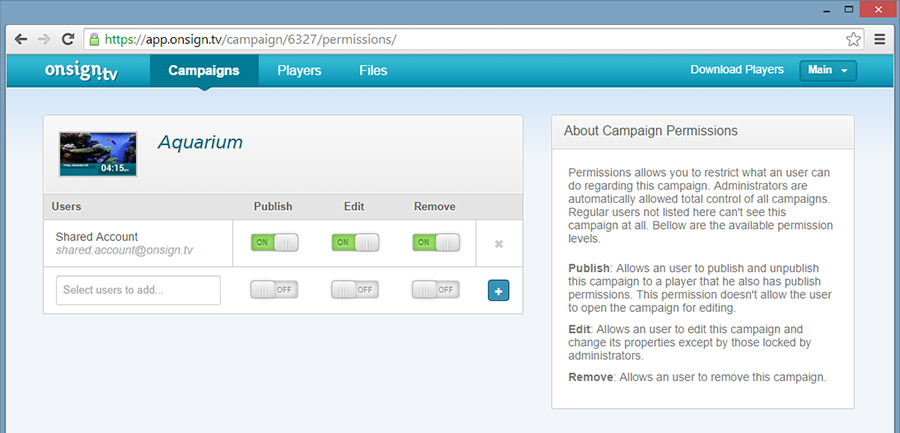 Get Detailed Reports on your Players and Campaigns
OnSign TV provides your organization with Proof-of-Playback Reports including stats and graphs and also notifies you when errors occur. This will give your company a detailed perspective on how your campaigns are being played across all of your players.
About OnSign TV
Onsign TV has developed an incredibly easy-to-use Digital Signage Software for Android, Windows, Mac and Chrome OS. We are a fast-paced startup based in Hong Kong targeting out-of-home audiences in over 60 countries. Our customers come from different sectors such as healthcare, transit, banking, hospitality, retail and education.
Learn more about our digital signage solution