Digital Signage for Public Transportation
Reach passengers wherever they are. Display information that is relevant to their current location. Get set-up with low-cost Android devices and our 30-day free trial.
The Easiest Way to Communicate with Public Transportation Passengers
Our digital signage platform enables you to store your signage on the cloud and remotely manage players and campaigns, regardless of your fleet size. Digital signage in public transportation is considered the easiest way for transportation companies to reach out to their passengers with minimal disruption to staff members. It also improves their transit experience by mixing advertising with entertaining content such as news and weather forecasts.
OnSign TV was especially designed to help transportation companies develop effective communication with their passengers using digital signage. It can be implemented in different public transportation modes, such as buses, trams, subways, share taxis and all kinds of rail transport. These are some of the features we've implemented and consider very useful for delivering information in public transport:
GPS Support
Remote Player and Campaign Management
Fine-grained Access Control
Widgets Support
Proof-of-Playback Reports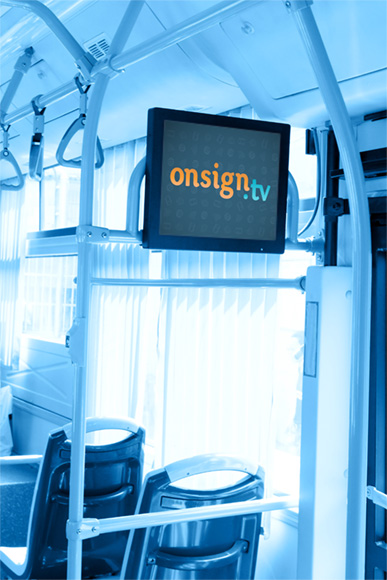 Display Safety Announcements to Commuters
OnSign TV plays an important role in making sure that transportation companies meet safety requirements. It allows you to:
Provide mass transit riders with timely announcements, including emergency alerts
Display mandatory safety videos on ferries and other vehicles
Schedule safety campaigns in advance and automatically update them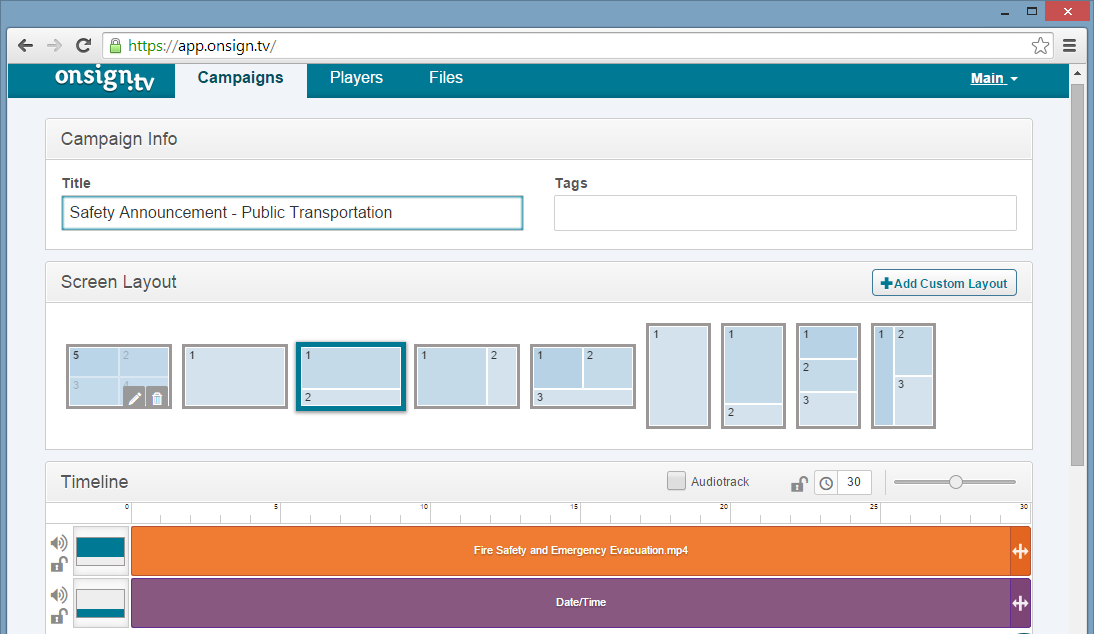 Keep Passengers Informed with Real-time Messages
OnSign TV provides passengers with real-time messages in vehicles, outdoor waiting areas and transit terminals. It enables you to:
Keep public transportation passengers informed along their journeys
Display local news, tourist information and weather forecasts for travelers
Deliver engaging content using Media RSS and RSS News Scroller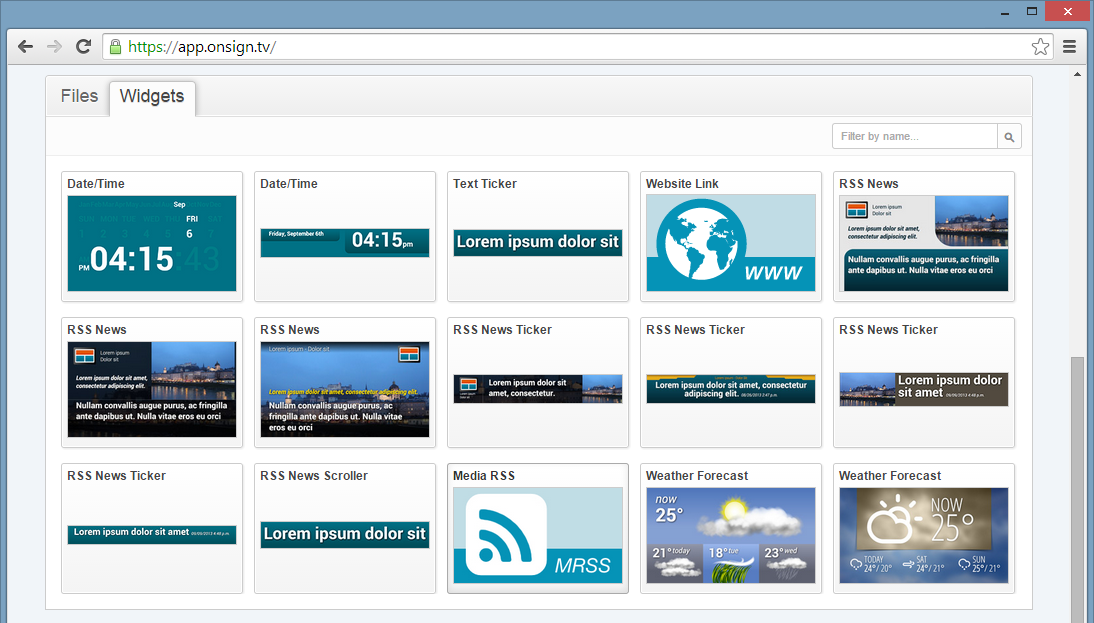 Increase your Revenue with Local Advertising
OnSign TV GPS Support allows you to play campaigns as soon as they get near specific locations and gives you the opportunity to:
Make extra money by selling ad spaces to local businesses
Target large captive audiences with out-of-home advertising
Let partners manage their own players and campaigns by using our Fine-grained Access Control feature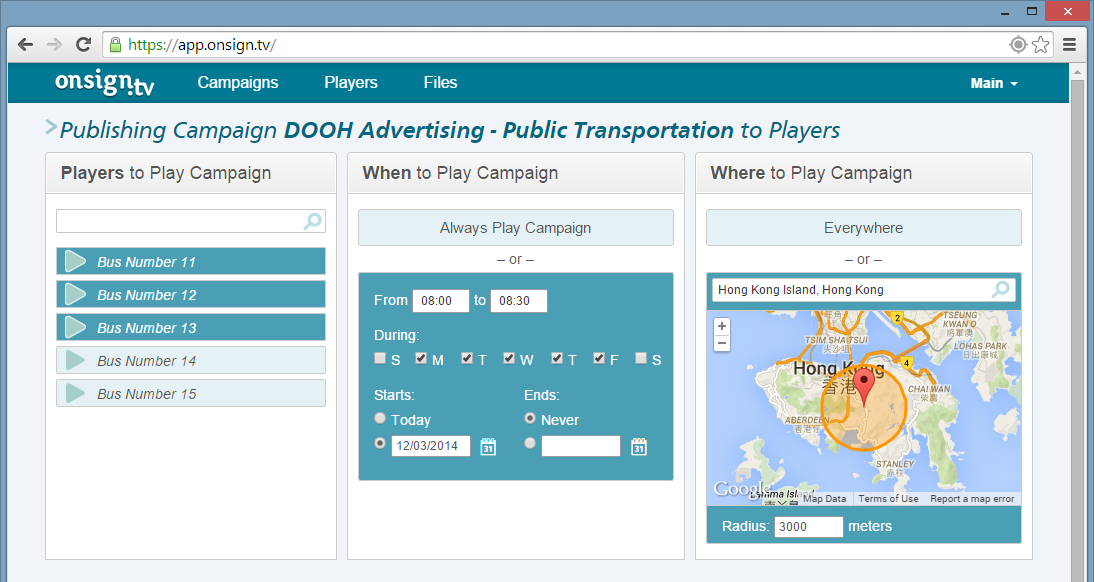 About OnSign TV
Onsign TV has developed an incredibly easy-to-use Digital Signage Software for Android, Windows, Mac and Chrome OS. We are a fast-paced startup based in Hong Kong targeting out-of-home audiences in over 60 countries. Our customers come from different sectors such as healthcare, transit, banking, hospitality, retail and education.
Learn more about our digital signage solution